Front and rear steer Rockwell axels for sale
Front:
When recieved, axel was a virgin-stock from under 2.5 ton truck; Has been completely disassembled and reassembled; NEW Detroit from Overson Engineering; all bearings have been packed and regreased; NEW seals; NEW rubber boots; 3 NEW coats por-15 paint;
Rear:
completely diassembled and reassembled;
About rear diff.> Has been set up for rear steer; previous owner decided to weld diff, but did not harm carrier (in case a Detroit may make its way there in the future) - he pulled the diff apart to get to the spider gears and filled the root of 4 equally spaced teeth on each spider, then endexed them with eachother when he put it back together. So really, there is nothing welded together, the gears simply bind against each other. Diff. cover has been shaved; NEW boots, one is damaged (see photo)
...Pictures to follow of my before and after build ...
Located College Station, TX 77845 (1 hr from Houston)
Asking $2500 OBO
As far as shipping is concerned, I do not know how to really palate these things... shipping options are up to the buyer.
For more questions or pics, pm me.

BEFORE
Detroit locker:
Rear:
Front before por 15:
Rear side view:

AFTER
Rockwells front and rear complete:
Rear: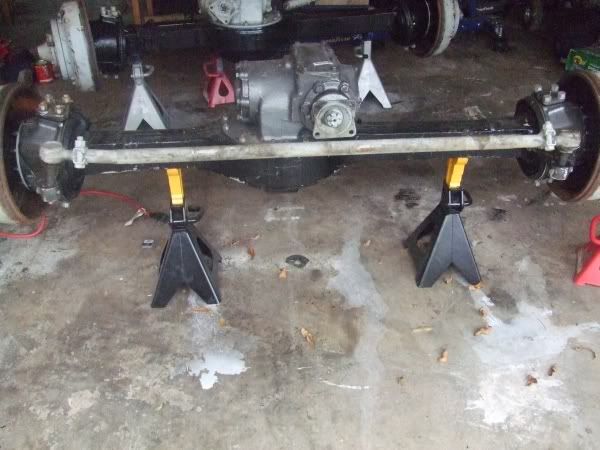 New rubber boot(front steer axel):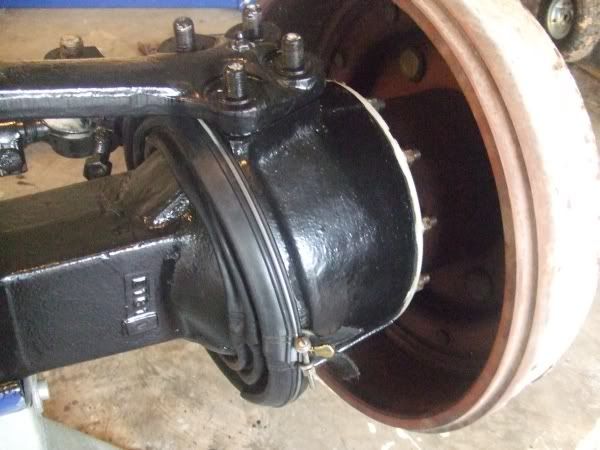 Damaged rubber boot (rear steer axel):
Shaved rear diff: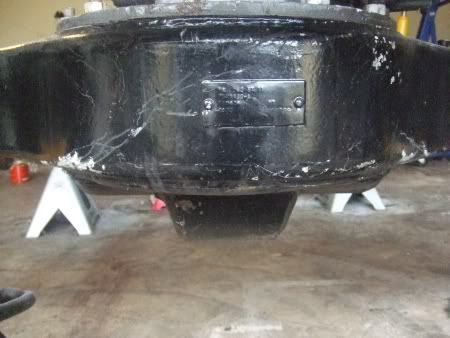 Front diff: