"STRONG SIDE"
DIY Rock Slider Kit
Sliders are made from 3/16" thick rectangular tubing and .120" wall DOM to provide the strength needed for heavy trails.
Kit allows for you to set the width to your liking.
DOM Nerf bar provides a smooth surface for rocks to slide on while keeping the
body panels out of harms way.
The use of the rectangular tubing also makes a smooth "Ski" type surface to slide over an obstacle, unlike tube sliders that have hang up points where they are notched and welded together.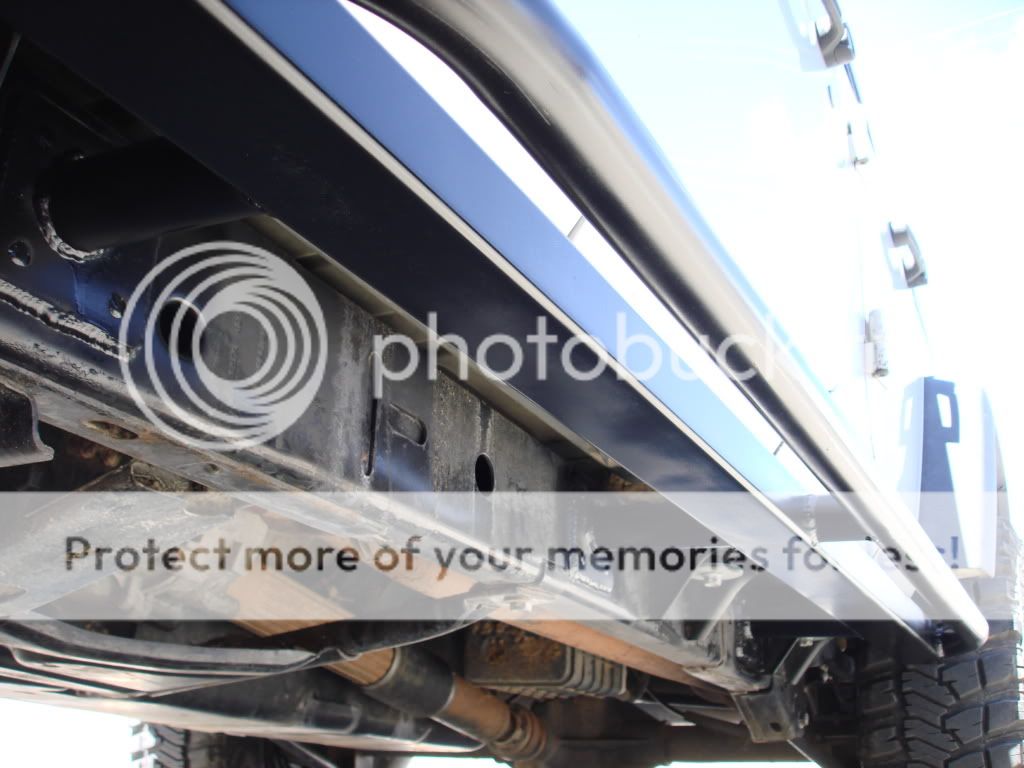 Sliders can be easily turned into "Mini Boat Sides" with the addition of plate steel from slider to the frame.
$249.95/ set DIY
$549.95/set Installed
(Available for most makes and models)
Call: Chris 775-322-0820