Hey Everybody! We need your old 4x4 Shirts!
I am hoping a few of you can help us out with this years Breast Cancer Fundraiser! Stephanie is doing 2 quilts for highriders.ca 11th Challenge, this year one She is making from Scratch to be auctioned off on line ....
quick preview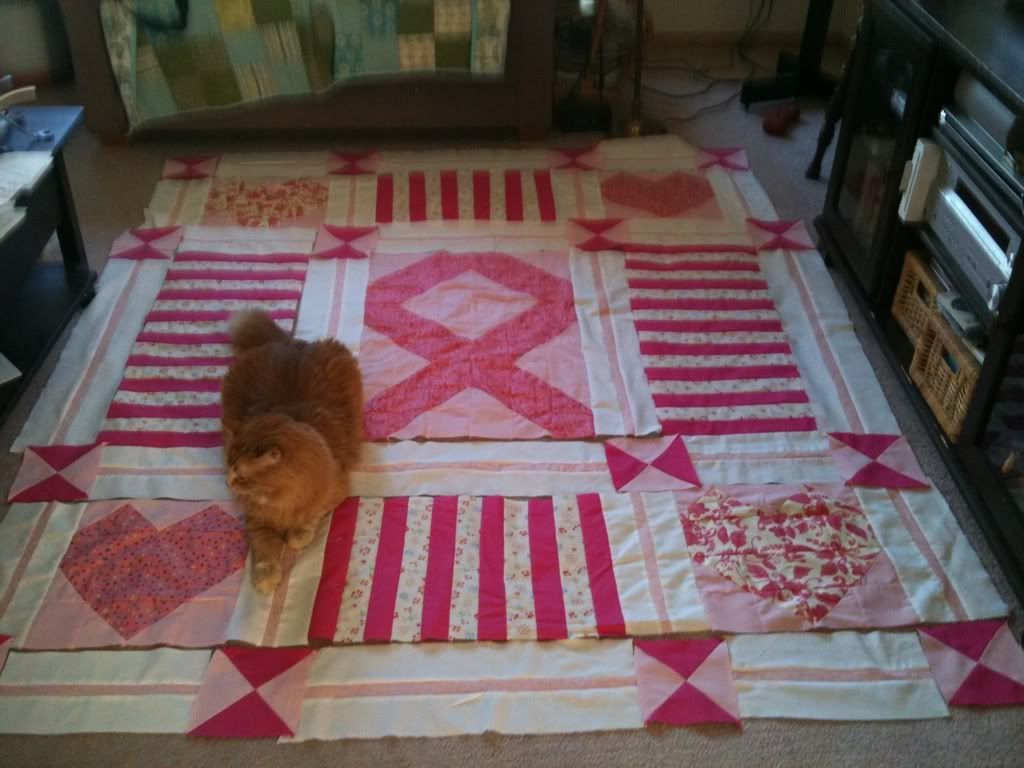 She also wants to make one to be auctioned off at this years Highriders.ca Challenge , what She wants to do is build a quilt out of old 4x4 T-shirts! Club Shirts, 4x4 parts, magazine companies, anything 4x4 related. I would prefer local but if someone wants to send us some from distance they would be greatly appreciated!
Please keep in mind 100%of all funds raised from the race prize money , T-shirt sales, race donations , CBCF swag anything cash related is donated to the Breast Cancer Foundation. Not a dime ends up back to Stephanie or I personally.
the shirt can be thrashed, worn out ,.. shot,.. as long as the Logo's are salvageable it would be perfect!
Thanks everyone!
-Jenssen