Hey guys, in case you didnt know I was involved in a crash. Havent got it back yet, but will have it soon. Im parting it out. either you come get it or you pay for shipping. Im in Saskatoon, S7N 4G8
1994 Ford Ranger 4.0 4x4, 5 speed manual
NOT selling winch, or lights, or Bilsteins.
This truck was my baby and everything is immaculate as far as parts, there was synthetic fluid in everything, cases, tranny, engine, diffs, etc.
You can have the whole truck for 4000$ or look below for part prices.
I will not part out the axles, I will sell them complete from hub to hub, drum to drum.
the Dana 35:
new Warn heavy duty lockouts, new rotors, new pads, new calipers, new bearings, new seals, axleshafts upgraded with Spicer 5-760x u joints with caps tacked, E-clip eliminator done on passenger side inner shaft, differential all rebuilt, all new seals, new bearings, Yukon 4.56 gears, Lockright locker, there is also a custom Diff skid made of 1/4 plate.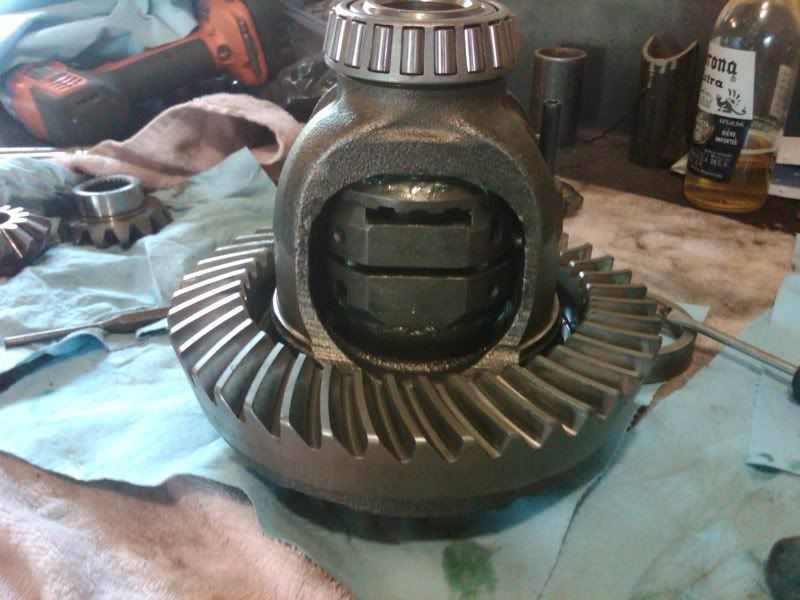 the 8.8:
newer drums, shoes, hardware, NEW axle seals and bearings, rebuilt differential with new bearings, seals, Yukon 4.56 gears, Lockright locker, heavy duty dif cover made by Great Lakes Offroad, with 1/2" steel plate, drain and fill plugs.
I will let the pair of axles go for $ 1800, I have much more than that into them for parts alone.
The lift is comprised of both the rear and front lift...
front: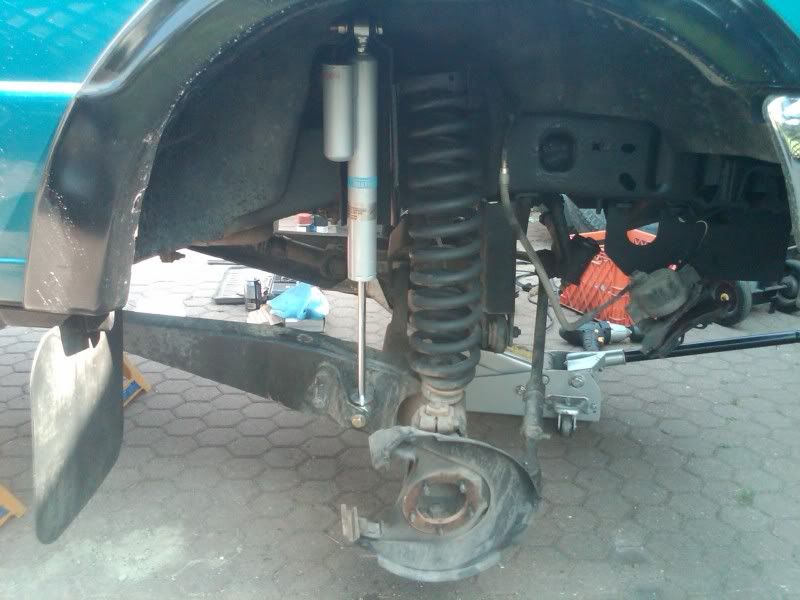 superlift 5.5 inch suspension lift with drop brackets, but I have coil spacers so it is about 7" of lift, extended radius arms and brackets, poly bushings, super runner steering.
rear: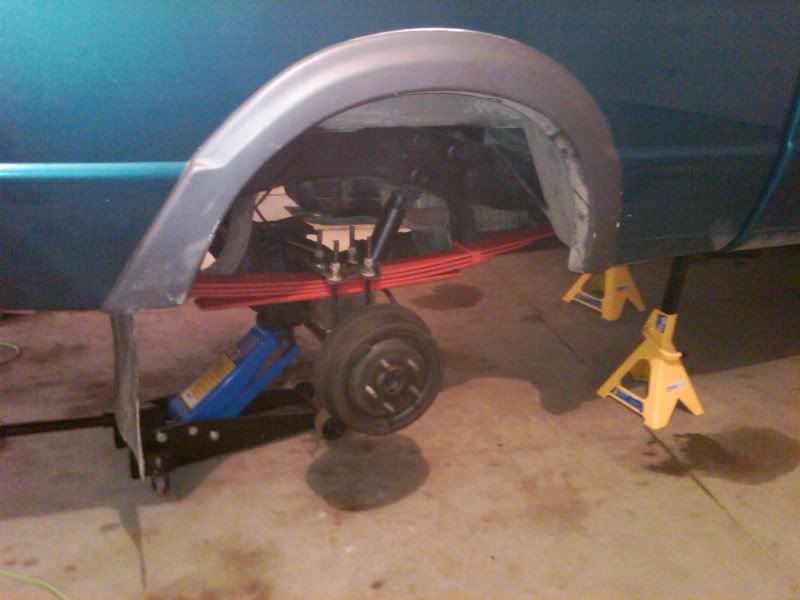 custom leaves, Belltech 6400 extended shackles, Ruffstuff 3/8" u bolt plates, 5/8" u bolts, 2 inch stock block
Id like to have $1000 for the lift together.
Wheels and tires:
8 hole polished aluminum rims, I have 5 of them, aka a fullsize spare, with Firestone Destination M/T's with 75% tread on the rear tires, 45% on the front (have some TTB wear), have no holes plugs or patches in the tires, wheels are perfectly straight.
Would like to get $700 for them.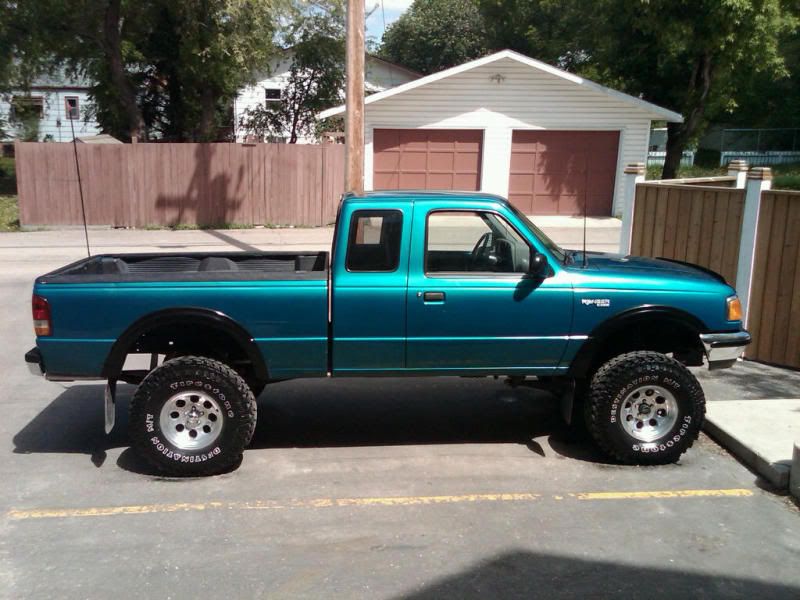 Engine is a 4.0 L with 2XX XXX miles, very very strong motor, transmission is from a 2006 ranger, with 30-40 000 km on it, it is an M5OD-R1 HD trans, with better syncros. New clutch slave with only 800 km on it....yes 800. Transfer case is an BW 1354 electric, have NEVER had problems with the electric shift motor.
I had just bought this tranny from SGI for 535, Id like to have $1200 for engine/tranny/tcase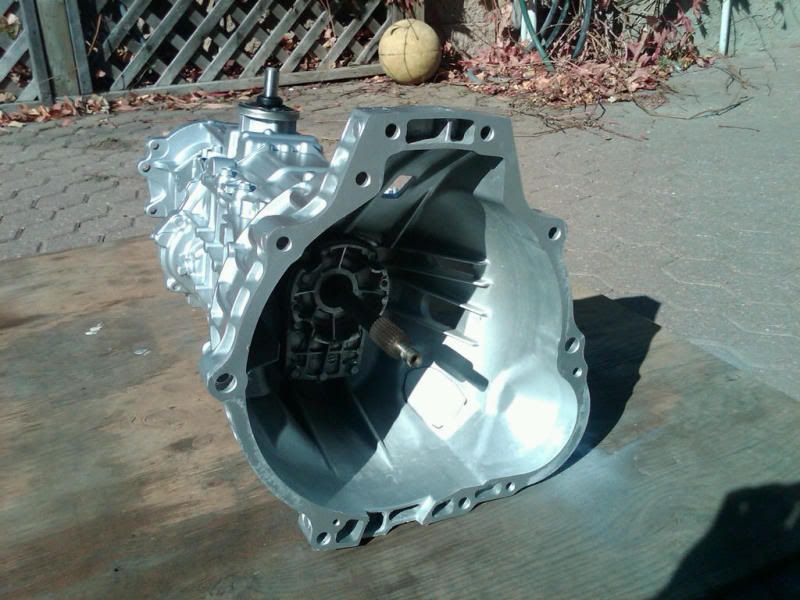 2.5" exhaust, with Flowmaster super 44 muffler, sounds mean, bolts up to stock y-pipe - $150
Snorkel will sell, but its new as of summer, and I paid 480 for it... Ill sell it for 300$.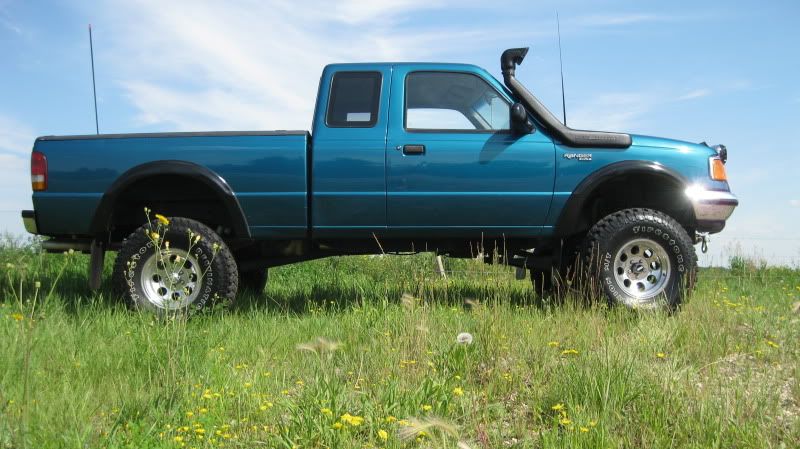 Also there are dual batteries, as of summer, motomaster elimintors with a custom tray for the second battery, will sell batts and wiring and tray for $130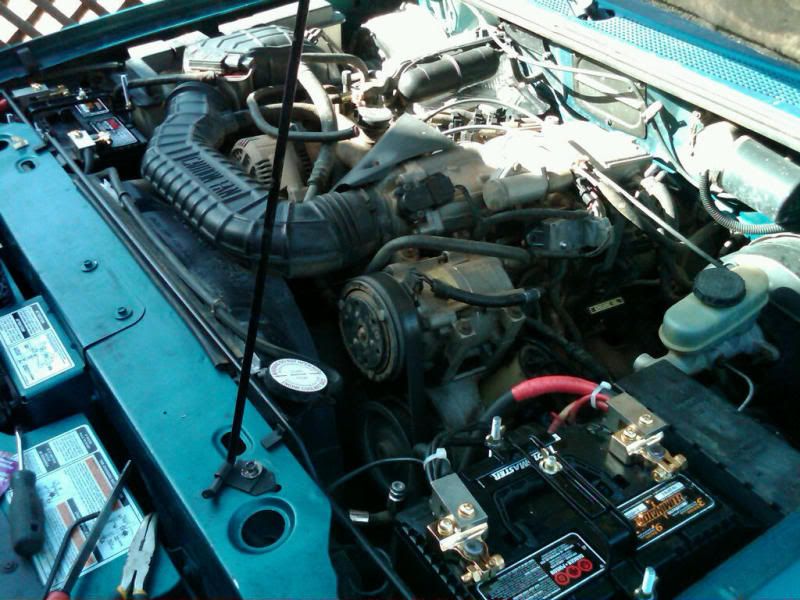 There are many more parts not listed, and I have a spare set of axleshafts and Warn lockouts for sale too.
Contact me if you want/need/have questions.