you're talking about front brake lines? what I did with mine since I had so much travel, is to run hard lines from the master cylinder to the main pivot point of the axle, then go with short rubber lines to bridge that, then back to hard lines down to the wheel, where it's a stock length rubber line for steering. I got 4 wheel steering, so it's the same for the rear.
---or--- you can run a hard line down to the point where the leaf spring main eye(not the shackle side) is, and when the hard line gets there, make a few coils, and then run further down to the wheel so a stock rubber line would work. the 'coily' will flex enough by the spring eye almost no matter what the wheel travel is at the wheel.
if you got IFS then you could put the coily near that pivot point. but stretching from the framerail straight down to the wheel makes too long of a line, you'd have to get a spring or something to hold it back out the way when it's stuffed in the wheelwell.
I got a pic or two of my short rubber lines by the central pivot point before the re-rebuild. but it's the same design now, just neater.: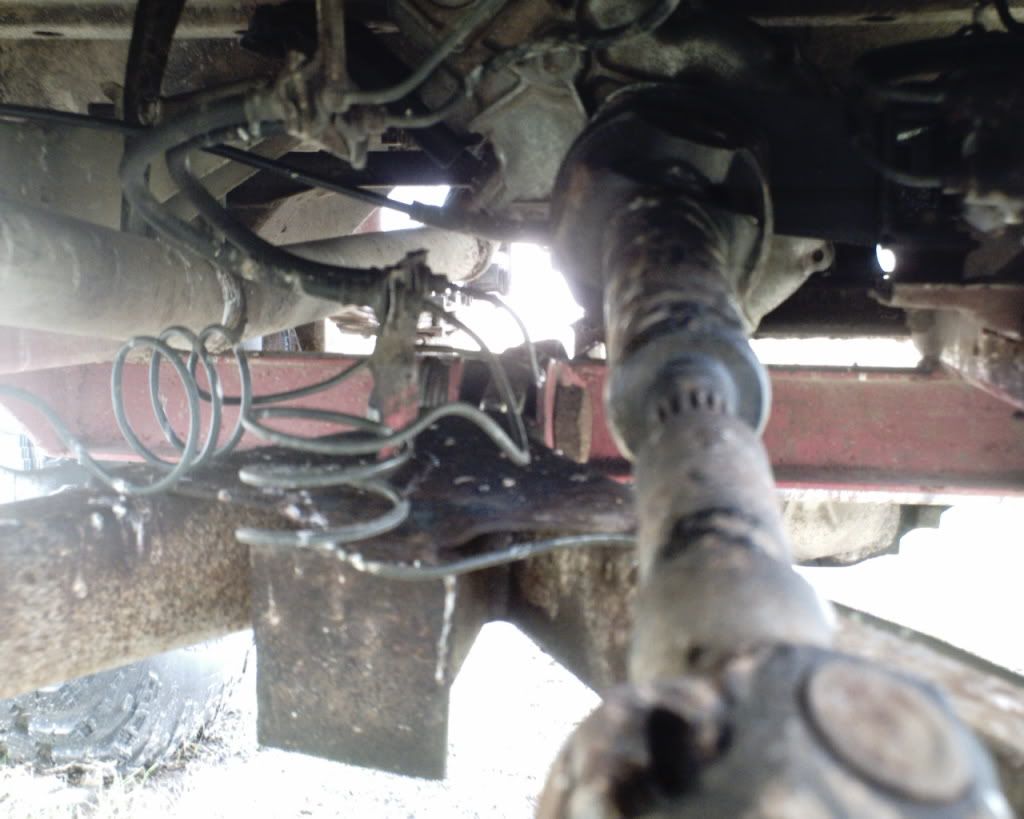 in this one the short lines that bridge the pivot point are on the lower left side: