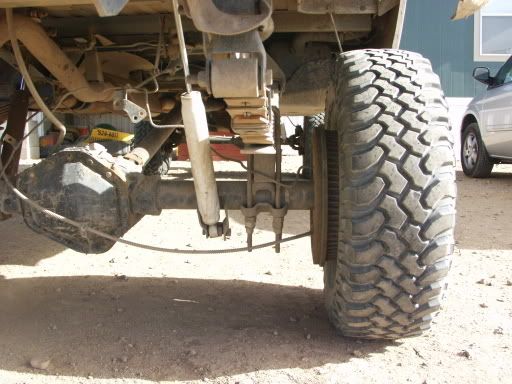 From the radius of the bottom of my tube it is 12" to the top of my spring. I bought DIY4x's shackle flip n switch w 6" shackles. I'm going to remove the block and put the spring on the axle again. I'm also converting to rear disk brakes.
Anyway I think I need an 11" ubolt. Is this right?
I'm getting them from DIY4x and his are
Quote:
Originally Posted by DIY4X
5/8" grade 8, thick washers and tall nuts included. 3 3/8" inside for the 14Bff. 8.625" tall. 4.5" of thread.
He can get them a little longer.
I talked to Kert on the first and ordered the UD spring plates and talked to him about ubolts. I gave him the length for keeping the blocks but said to hold off until I got it right.When I ordered the kits I told him I needed the ubolts also but was not clear on the length. I'm trying to avoid getting the wrong ones.I need to call them in the morning with the right size. So help me decide what size I need.
Windle