Another note:
The change in vertical seperation of the control arm brackets, and change in design of the track bar mount really free up the front suspension. During my build I installed Power Wagon front coils on the truck while the old (Stock) front suspension was installed to check ride heigth and see how much lift I would net. I had to use a jack to force the axle down and a spring compressor to compress the spring to get it installed, as the upper control arms and track bar were binding and not allowing further down travel. When I installed the PW axle with the 3rd gen track bar and new control arms the axle would droop so much that there was 6" between the coil and the upper bucket when the coil was sitting on the lower perch. Without going to a long arm you can easily gain8" of downtravel in the front suspension just because of the track bar and the upper control arm mounting position.
This picture is on the bump stop: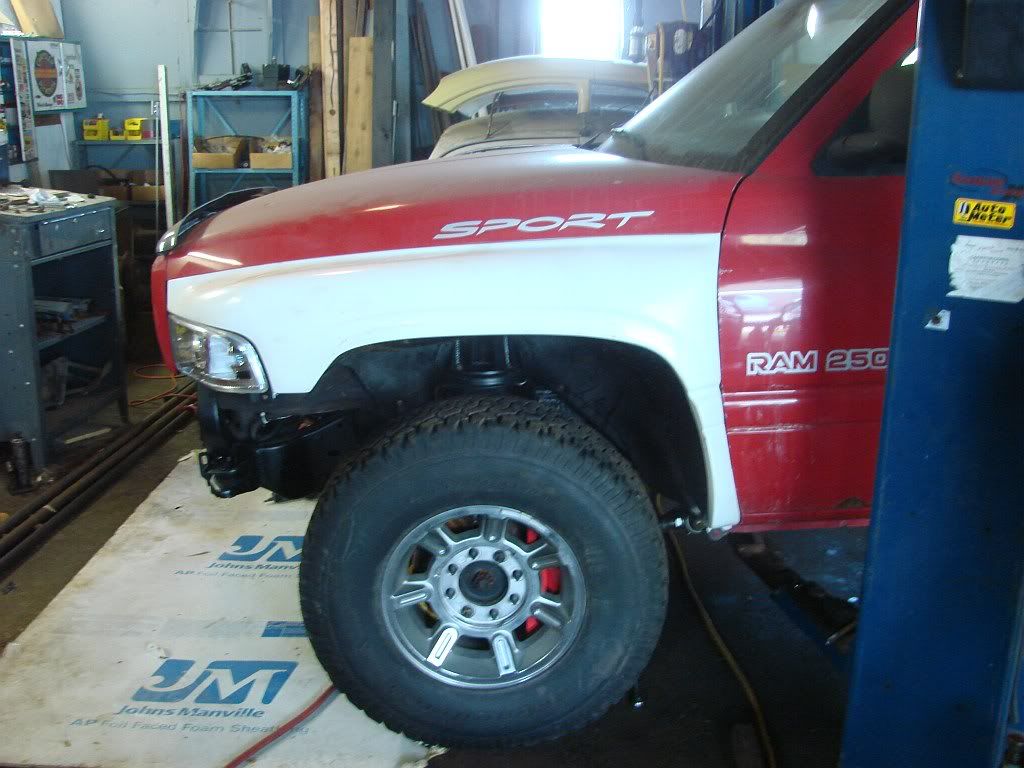 Note: I had to space the bumpstops down 2" to clear the larger differential of the AAM axle, it was contacting the Track bar mount and crossmember on the frame
And this is the suspension when the tire would finally lift off the ground before I added my limit straps: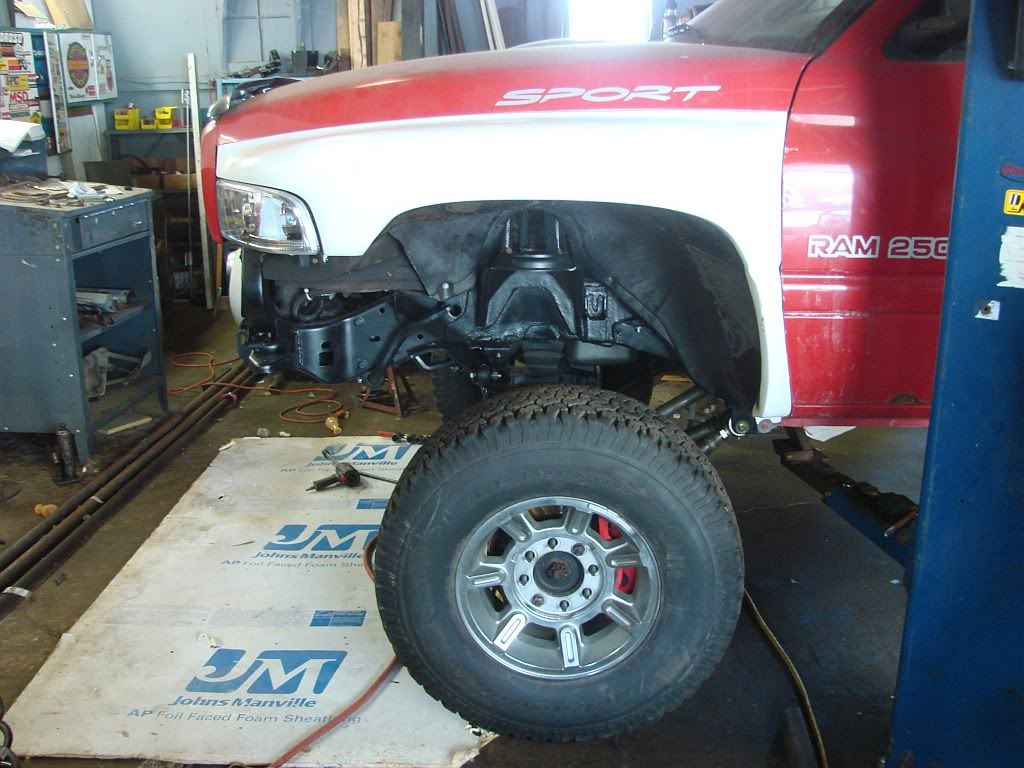 You can also see that even with the control arms that are only 1" longer than stock the wheel stays pretty well centered in the wheelwell throughout the range of travel.