Advance Auto Parts (I'm sure you can buy them online) sells squares of LED's with adapters to fit most vehicles interior lights. I pulled mine out and swapped the LED's in. Talk about night and day. I HIGHLY suggest this for multiple reasons...
1. You can actually see shit in your truck when you turn the lights on.
2. They don't glare off my eye glasses.
3. They broadcast 10X's the amount of light than the factory bulbs.
4. You can see stuff outside your truck, your bed, and your hood.
5. You can actually see whats around your truck at night before stepping out.
6. No heat given off...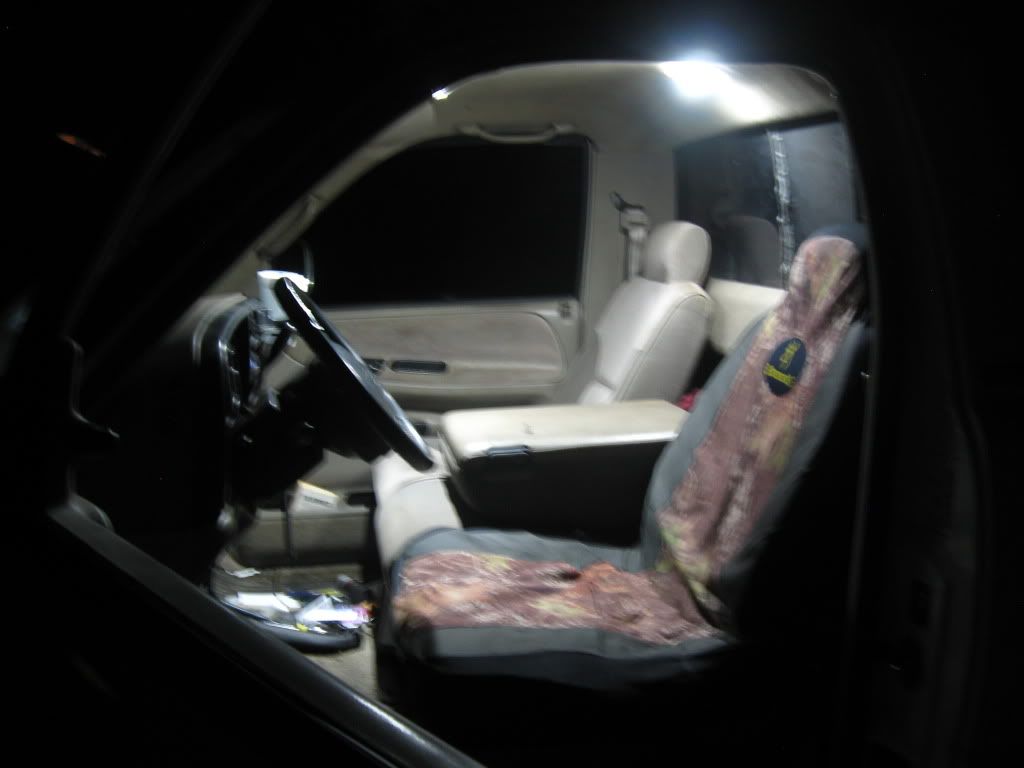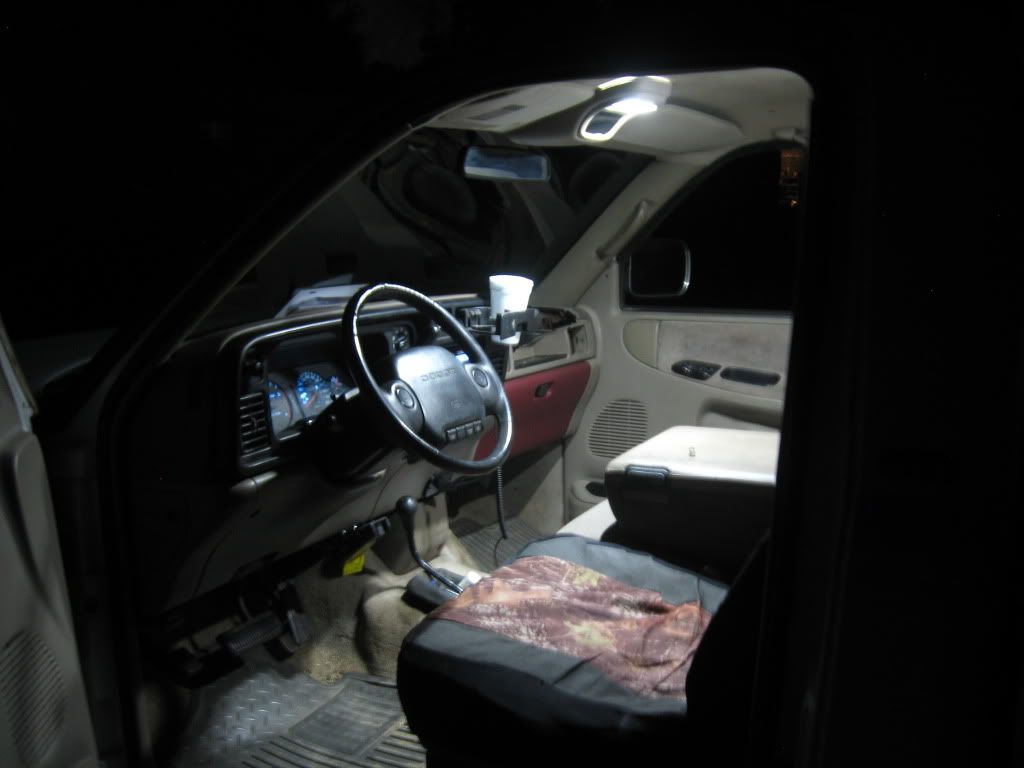 My dash lights and most of my gauges had stopped working so dad pulled the dash out while I was up here in North Dakota last week and rewired it completely and took all of the soft circuit boards out replaced it with wires and installed LED's in the dash and painted them blue with a marker...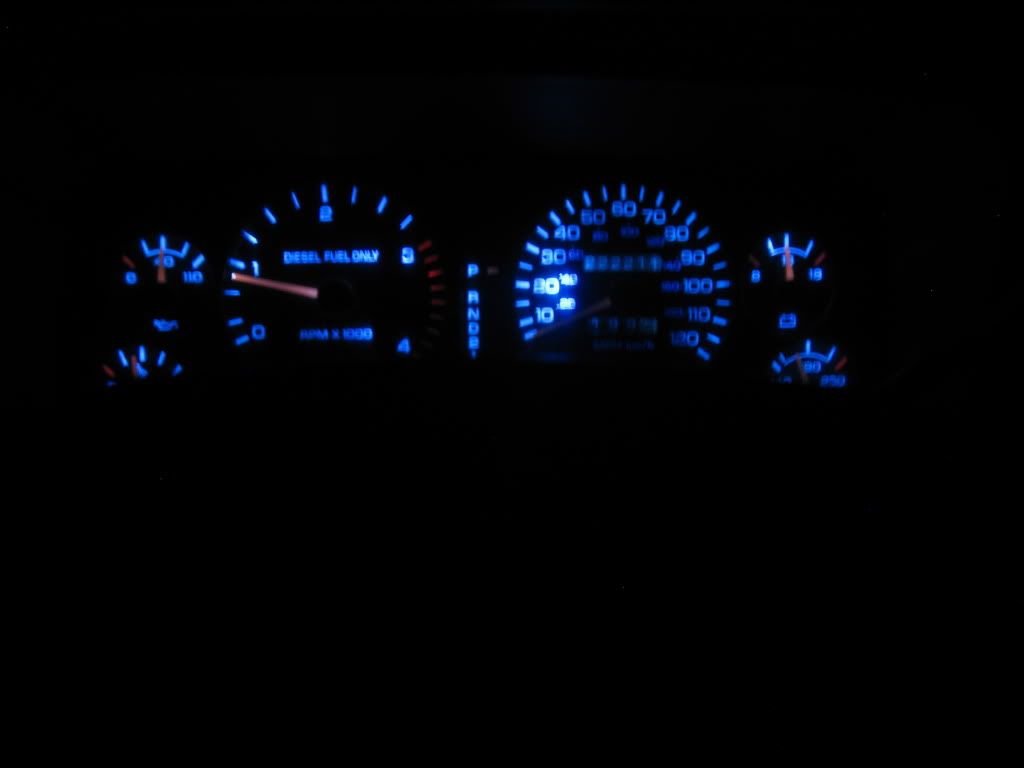 __________________
1996 DODGE 2500, 4X4, CUMMINS, 370'S, 5GSK, MACK PLUG, STUDS, SFI FLEX PLATE, DERALE DEEP PAN, EMS HUB KIT WITH 35 SPLINE INNER AND OUTTER MOSER AXLES, WARN GOLD LOCK-OUTS, 3 IN. LEVELING KIT, DUAL EDELBROCK REMOTE RESERVOIR SHOCKS, ROUGH COUNTRY STEERING STABILIZER, STEERING BOX BRACE.