Hi, im in serious need of help!
I have a 1998 ford expedition with 9" of lift (6" fabtech susp and 3" PA body lift)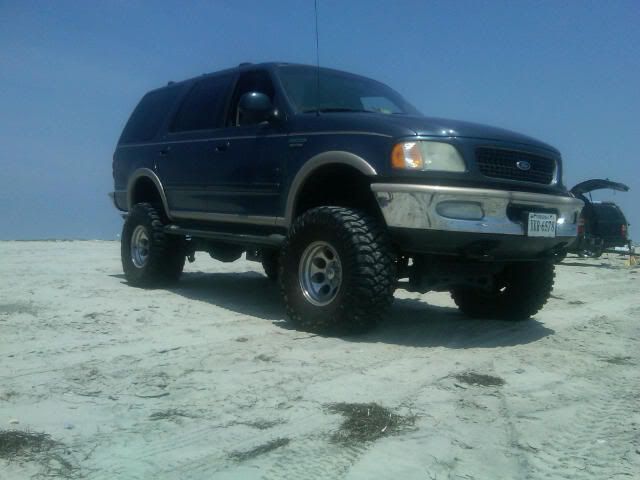 I'm looking to go bigger soon and i dont want to crank the torsion bars. And people have been telling me to just solid axle it. but i have a solid axle 1995 f-250 that i solid axle swapped myself i mean it's easy but still my truck rides like a dream compared to that. so i was thinking i have the matierals to make 10" dropped crossmembers and i know i guy who can make bigger knuckles (if i need them im not sure yet.) The question that ponders me is could i possible yank out the t bars. and Bolt coil overs to the lower A arm and to a custom hoop on the frame like would they fufill the purpose of the torsion bars? And if so will i be able to keep the cv axles in there? i know they make a kit for the explore/ranger that does this. and also what coilovers would be good?
Thanks for the help guys.