OK for those of you following along and or the crickets in the background I worked on it a little more today.
Got the drivers seat installed and most of the seat belt out of the 244 and into the 246. Turns out the upper shoulder mount for the strap has the hole in the B pillar but not the captive nut behind it. Why it does not have them but has the rest I do not know. So I will have to cut a hole and weld in a plate and a nut on both sides on another day. Forgot to grab photos of the seat but it looks like a really used and abused seat.
I pulled all the foil off the firewall. It had a lining under it that just seamed like it would hold 400 pounds of water when it got wet and would cause all kind of issues. They glued it on so some of the fibers are still stuck onto the firewall but the pressure washer will take care of that later.
Got all the brackets cut out of the 244 for the front diff and motor mounts.
Pulled the transmission and transfer case out of the 244 also.
Started mocking up the differential mounts and getting an idea on the transmission and transfer case. Found I will need to cut off a 1.5" bracket on the transfer case that is hitting the frame and not allowing it to rotate where it needs to go. And I will need to re engineer the parking brake linkage as it hits the rear of the transfer case as it is just slightly off the center of the vehicle.
On to the few pics I took today.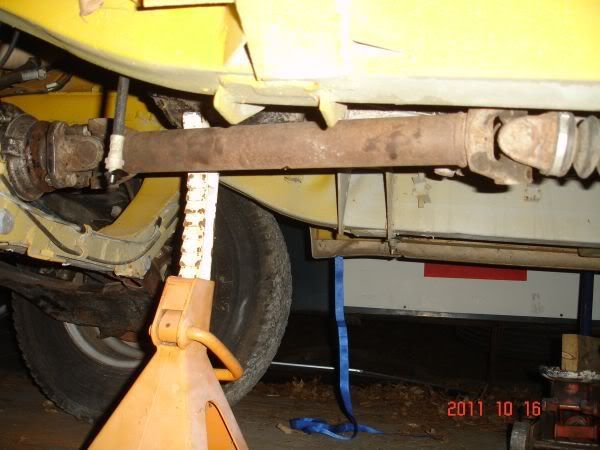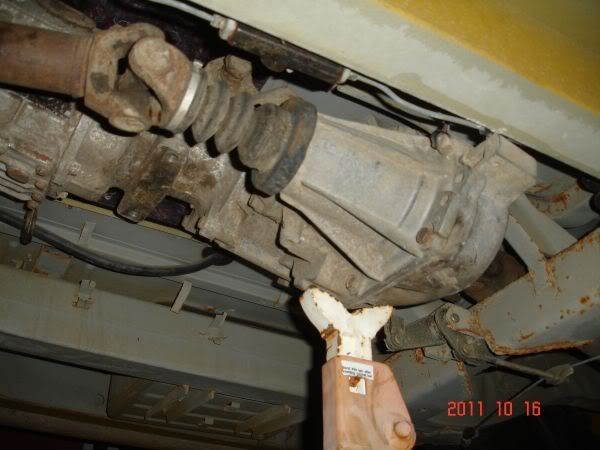 Once I get that issues worked out I will attach the motor and get everything lined up the weld up the mounts.