Small update, me and dhtp99 spent an entire day replacing the inner and outer rocker panels and the floor board on the drivers side. It took some hammering and cutting, but we got it all to fit in the end.
New inner rocker panel welded in. We decided the old rocker panel was still solid up by the front fender, so rather then cut it all out around the cab mount we butt welded and sleeved it with some angle to the old rocker panel, but replaced it all behind that.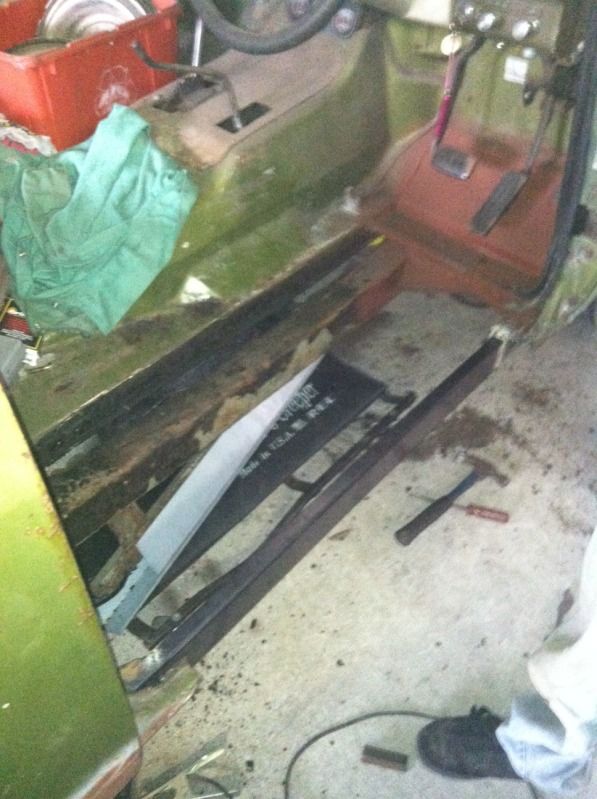 Outer rocker panel in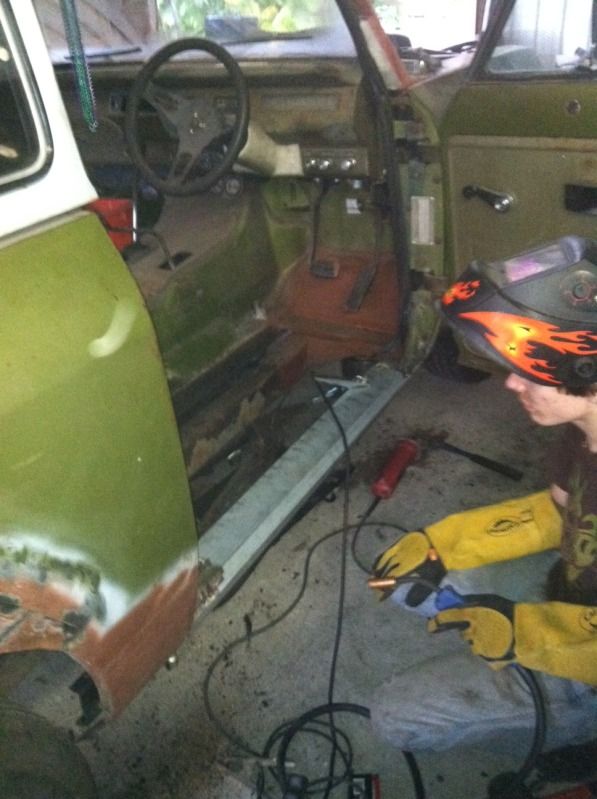 Welded in some 16 guage sheet for floorboards. Dhtp99 may have pics of the floor supports we made under the sheet.Still a couple of gaps to work on around the outer rocker, but starting to look like a truck again!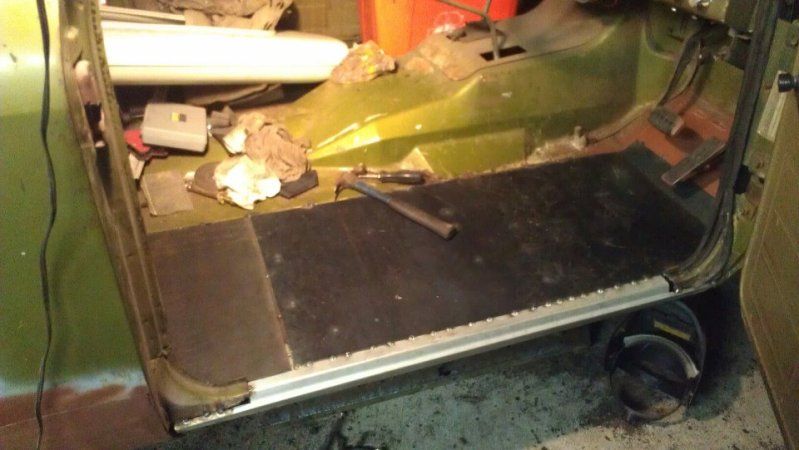 Next is the passenger side