The Scouts maiden four wheelin trip!!!
Took it up to the snow for some fun!!
A buddy and I met up with Scouttanks up at his cabin and went from there.
I had some early issues of the tranny and engine running warm while just cruising up the hill. So I'll definitely install a fan shroud and I will run my tranny cooler separately from the radiator, as the tranny heat stayed consistent with the engine heat. So when the engine was hot it was too. Well see if that helps keep both systems cool.
Other than that, here she is!
[IMG]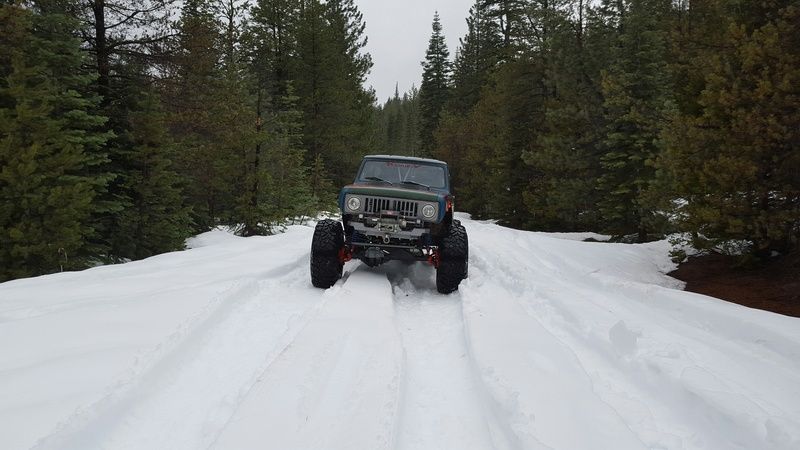 [/IMG]
[IMG]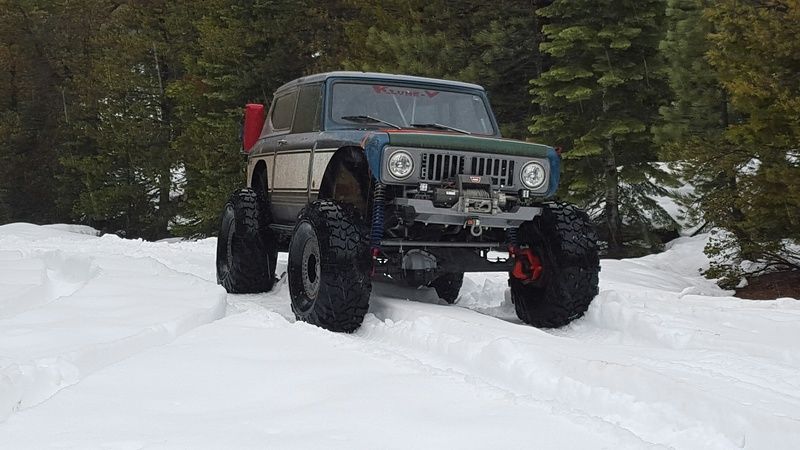 [/IMG]
[IMG]
[/IMG]
Unfortunately no one took pics of this portion. I think my buddy took a video, but I haven't gotten it yet. What isn't seen before this pic is the pucker factor in the ditch just to get to this point. It wasn't fun, but I said screw it I'm here to have fun and see what the Scout could do, and went for it!
The snow and the embankment was about 6-8" away from my drivers window. It was nuts. Anyway... I made it through and scraped up some paint in the process with just pushing snow out of the way.
[IMG]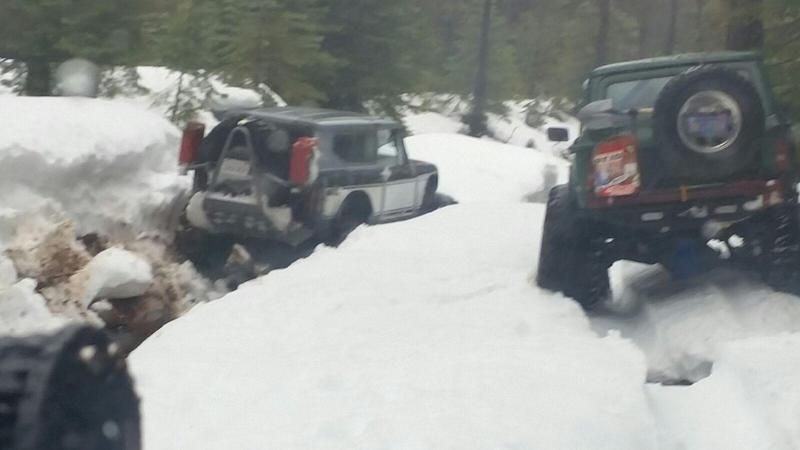 [/IMG]
[IMG]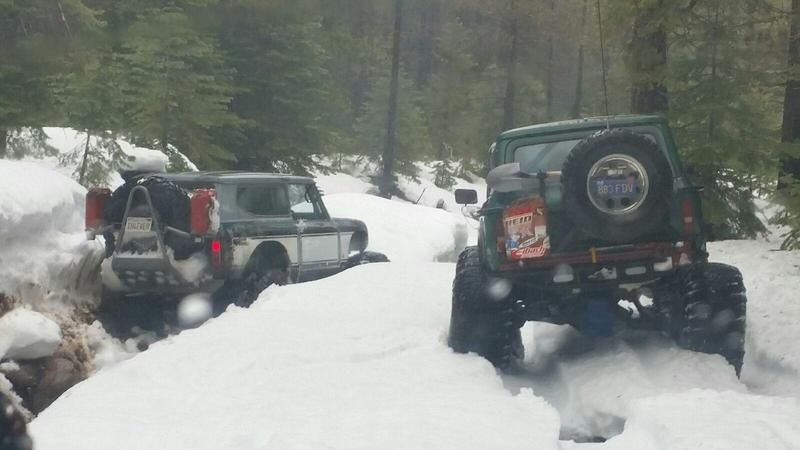 [/IMG]
[IMG]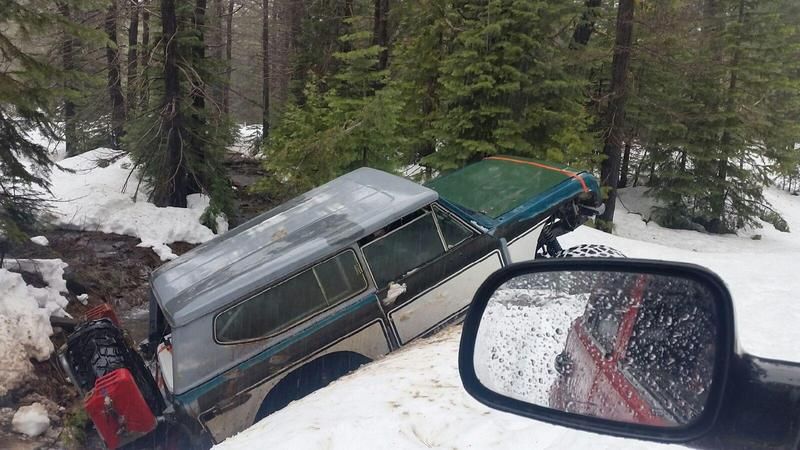 [/IMG]
Then I went and got myself stuck... shovel and winching, I made it out and we ultimately turned around after this.
[IMG]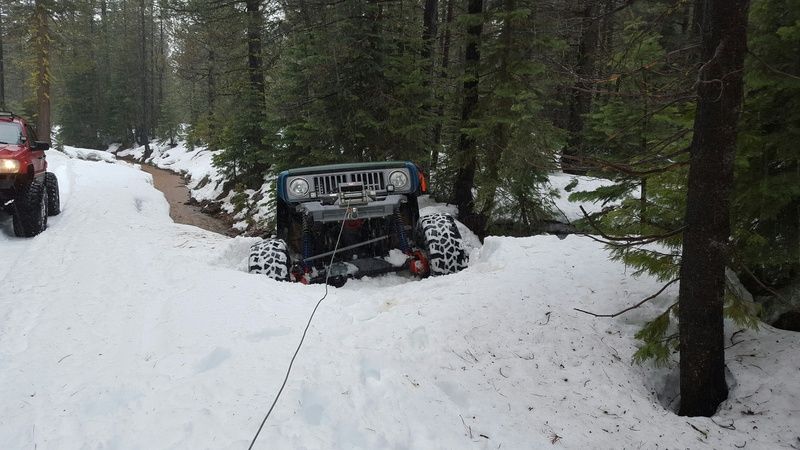 [/IMG]
Hopefully I'll be able to get some vids and more pics up here.
Got the video downloaded. Let's see if it works!
https://youtu.be/EuRIRnGooYg
.