So I was able to get the Eco box back together yesterday and the cases bolted up to the back of the transmission. I made that thing a tighter fit than I thought
, it was much easier to get the transmission and cases in the rig as a unit.
The 231 that I had stuffed under the bench was a 231 HD, so it did have a 6 planetary gear set in it. I had to swap out the input of the planetary's to the 32 spline one from the one I pulled out, but this way I was able to get rid of the rounded off teeth.
There were some differences in the cut of the internal teeth but I don't think its going to cause any problems. The ones I had were cut with a ramp to them, and the 231 were cut to a point like and older manual transmission.
This is the back side of the 32 spline input, you can see the ramp cut to the teeth on it.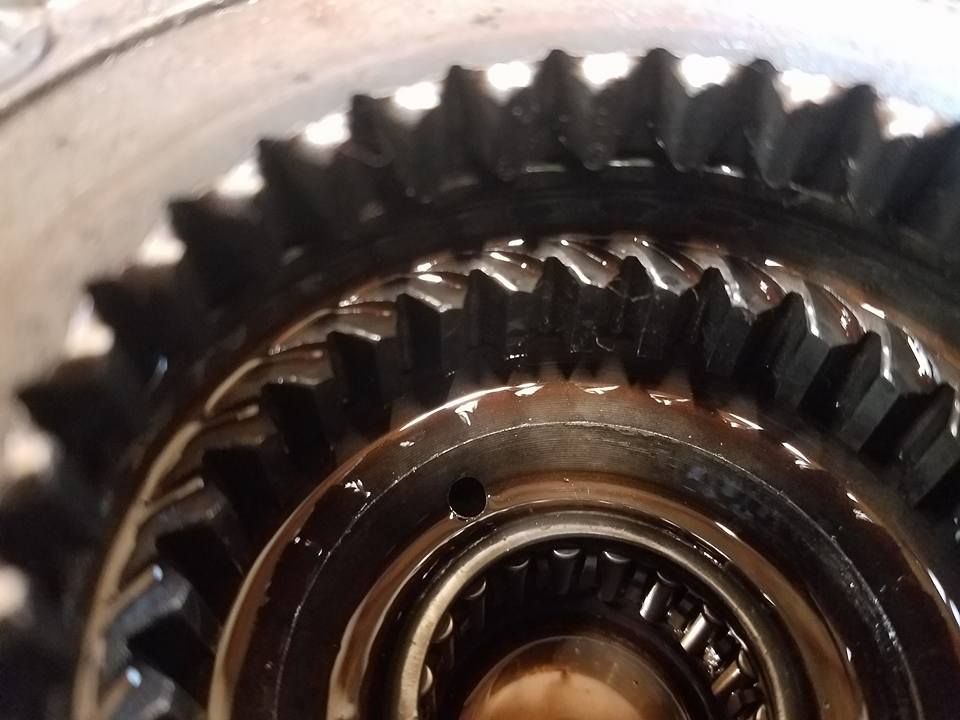 This is the back side of the 231 input, it has the older point type gear teeth cut to it.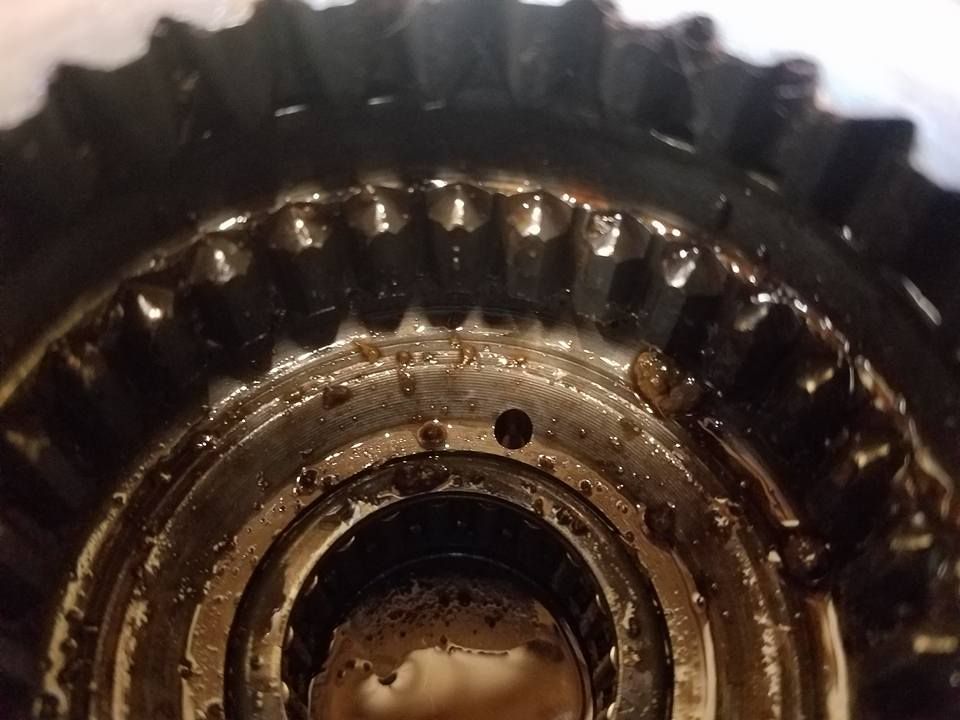 The shift collar that came out of it with the matching ramp style cut to the teeth.
The shift collar from the 231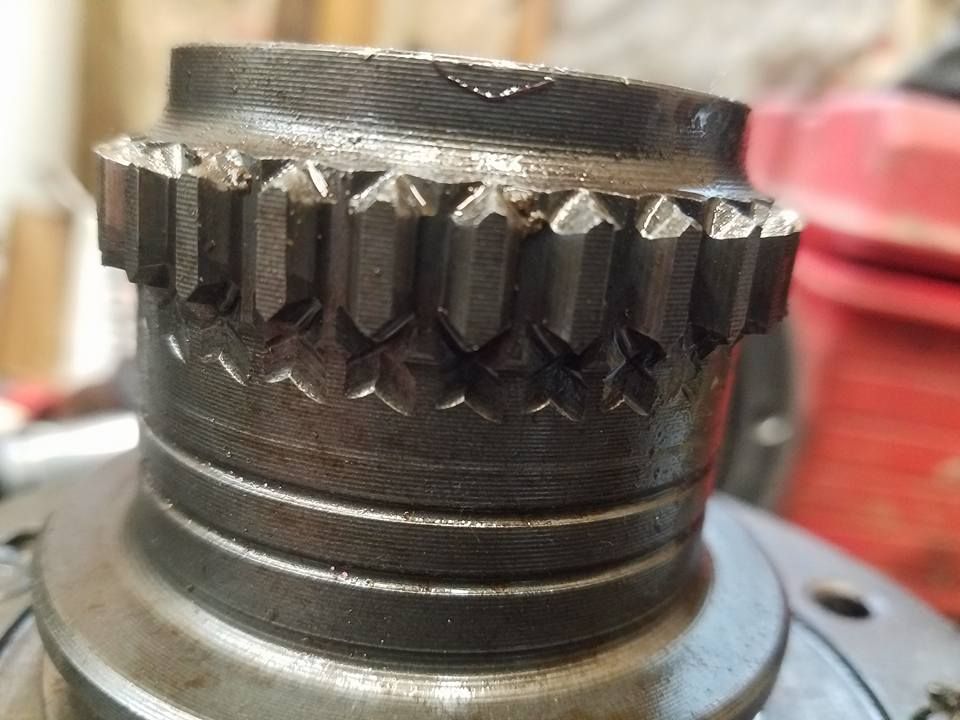 Shot showing the difference in height between the two shift collars. The taller collar does measure out exactly at the 2.41" that NWfab says is required.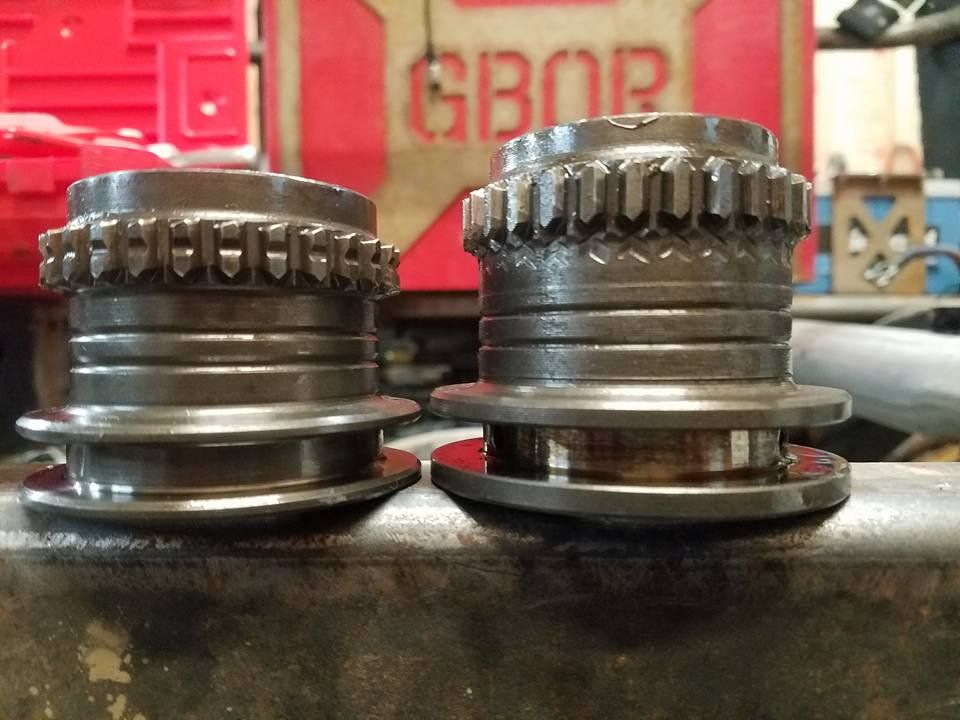 This one shows where the back side of the teeth were rounding off. With the shorter shift collar it was essentially shifting past the teeth on the gear. It was barley catching the teeth and held up for a little bit, but it started rounding off the teeth at KOH and did not want to stay engaged anymore.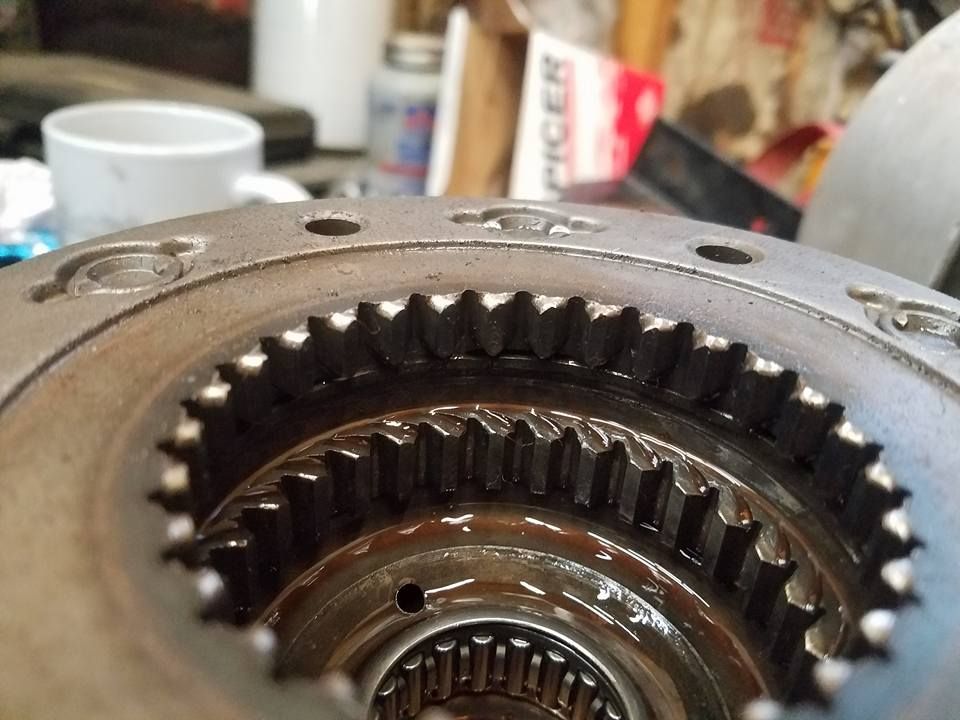 The 231 gear set I used for comparison.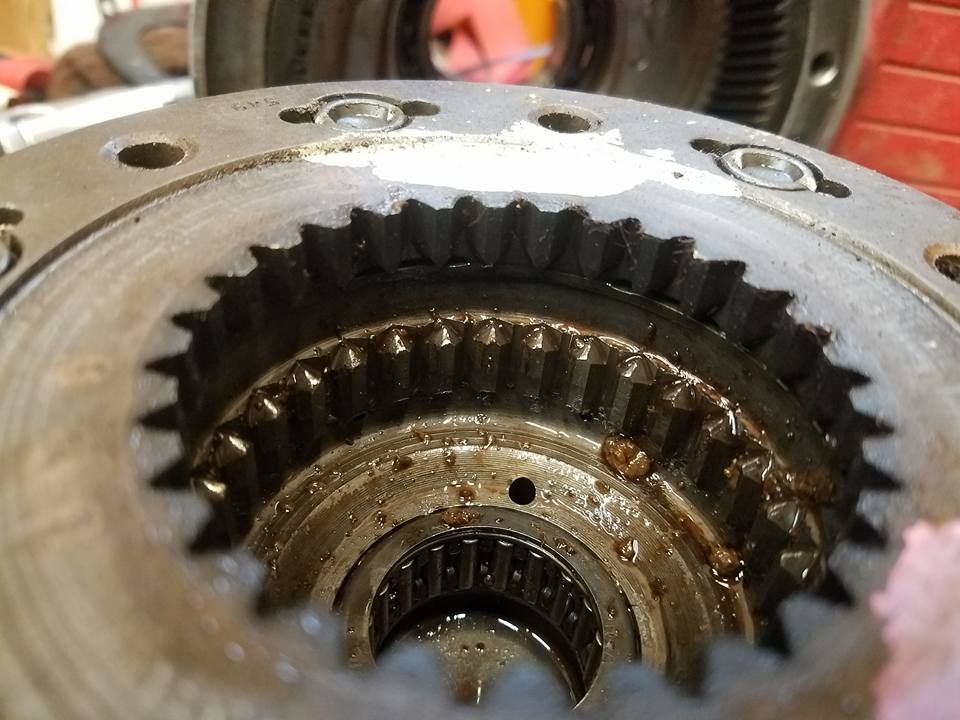 And this is as far I as got it last night before having to head in. Now its back to work for another set of 8 shifts. Back on the mounts and filled up with fluid.