making some slow progress. started to chop up the top to fit the scout.
[IMG]
[/IMG]
took 7'' out of the middle of the top
[IMG]
[/IMG]
[IMG]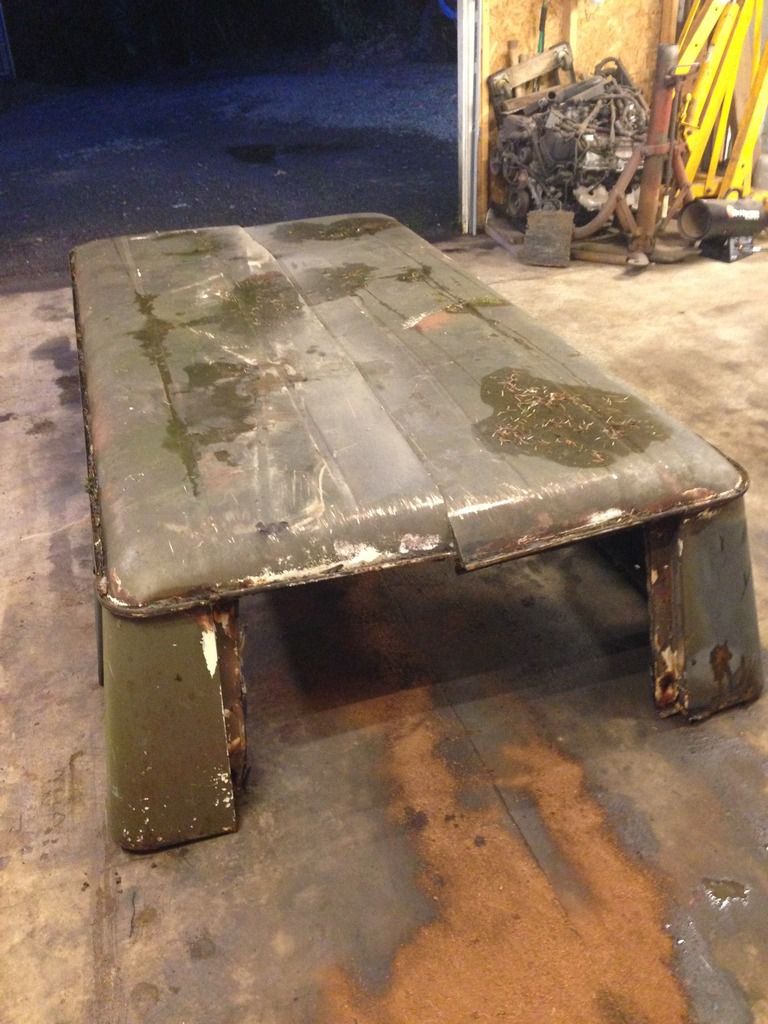 [/IMG]
Ended up cutting the top into 6 peices that could be easily worked with. Got the front section of the top bolted to the windsheild frame.
[IMG]
[/IMG]
I also picked up a new seat for the scout from a buddy. went to mock it up and ran into a few problems.
[IMG]
[/IMG]
First problem is that the passenger side seat will end up sitting basically on top of the transmission transfercase
Second problem is that the driver seat location is not far enough to allow proper pedal position. The seat is to close to the pedals. decided to cut out the firewall and tube out where the pedals will end up.
Been super busy with work the last few weeks but I did get out and go up to the offroad swap meet in puyallup. Ended up picking up some 5 point harnesses with gel pads and some LUX rock lights. Also picked up a in bed truck camper for my weekend wheeling trips. Hopefully make some more progress on the top this weekend