Quote:
Originally Posted by
RANGERROD
Only thing I have that you don't is seat sliders too. It was a bitch getting the seats low. Keep it up!!
That's why no sliders yet.. I can't afford the height right now.
I'm also unclear on if sliders are a good thing with 5pts or if they're too likely to move around in a bad situation.
Another depiction of breaking down the bead locks.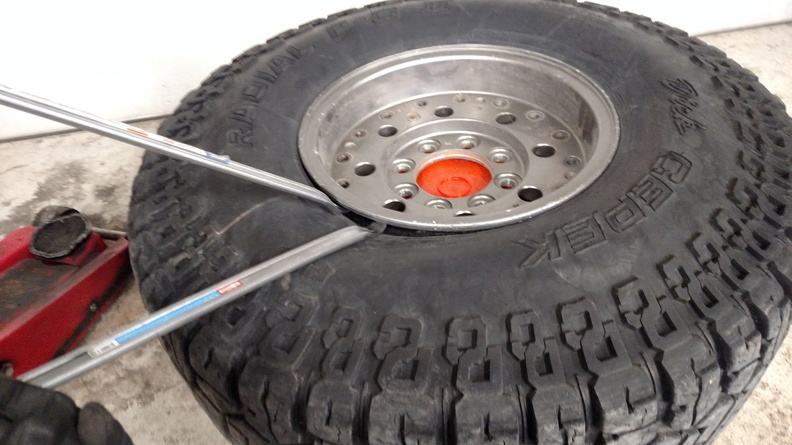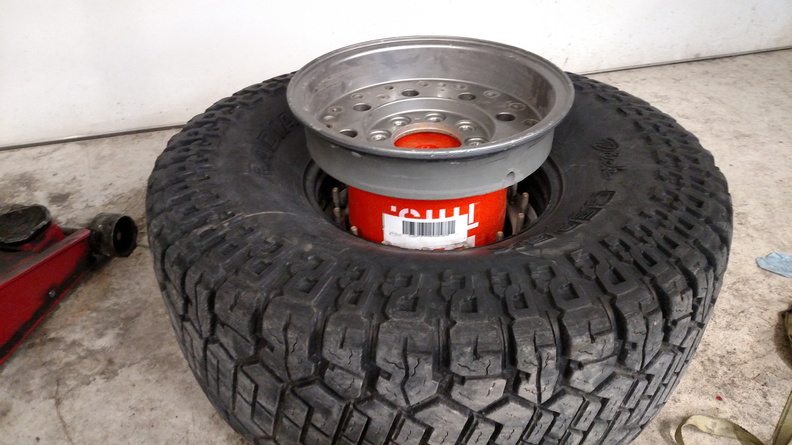 (That was an expensive bucket - it is the one my e-locker came in LOL)
I've been putting some tire beads in with the new TSLs.
I forget what Robert said he used previously, but for the good of the order, I'm not sure what's going on inside this one. I found some powder like this in the other tires, but this one sorta looks like someone didn't open the bag.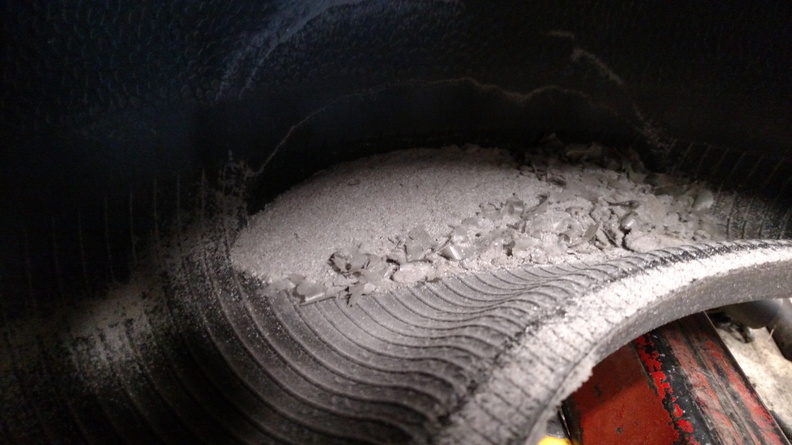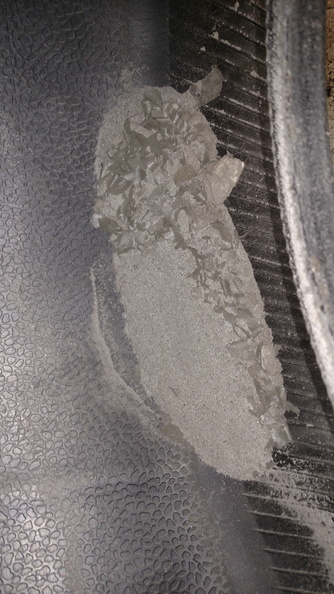 Those are thin curls of plastic mixed with the balancing powder.
Hopefully it is just that - someone tossed the bag in. Otherwise, whatever was used, maybe it didn't hold up.
Saturday night I finished mounting the last of 'em, and on Sunday I got them all installed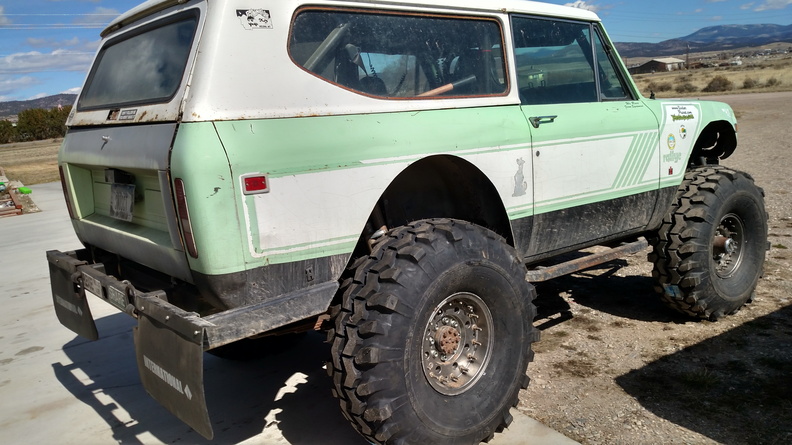 They stick out about the same as the 38s did.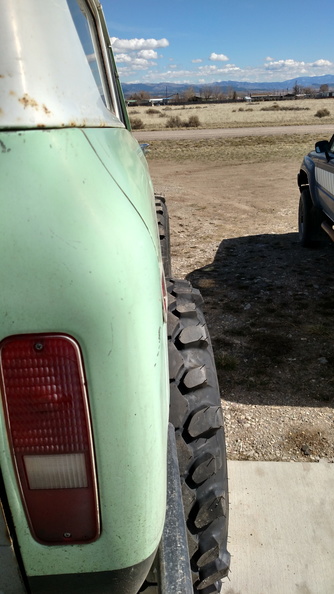 Much more manageable than the 44x18.50s..
So, no sooner than I got the 4 tires installed, I pulled the LF..
As you can see, I had worked on the pinch weld before.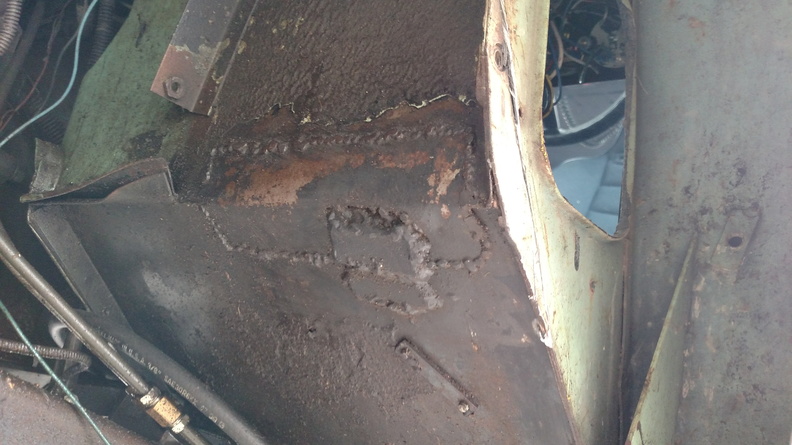 I pulled the vent, pulled the dimmer switch, made some marks and away I went.
I used the 3" air-cut-off - the Sawzall hit the rocker/fender/something else most of the time, and while the plasma would have been awesome, there's too much oil on everything from the broken motor mount/oil filter AND there's the bedliner in the interior - with the cut-off wheel the bedliner just smoked a bit.
I did wash the area with 409 before I got started to get the worst of it.