Ok, I'm 2 years into this build and feel that it is time to share with the world. I want to give props to Paul at Bent Fabrication in Phoenix, AZ. for the time he took out of his schedule to build a chassis for a friend (me). This was the first complete chassis out of Bent Fab's shop shortly followed by Marty's 3 seater that most of you watched his build also on here. I have gotten far enough along now that I can keep you thirsty web wheelers happy with pics for a while.
Build plans are:
-Mostly 1 3/4" .120 DOM with some 1 1/2" DOM mixed in on bracing.
-.156 wall around bottom and boat sides for obvious reasons
-Chevy 4.3 with a few goodies but nothing crazy
-700R4, B&M ratchet shifter
-Dana 300 flipped,4.1,twin sticked, NWF cable shifters, 32 spline F&R outputs,1350 yokes, 27 spline input for 700R4
-Dana 60 rear, spool,5.38, disk brakes, Bent Fab Truss/link mounts, 1350 yoke
-Dana 60 Ford HP kingpin front, spool,5.38,yukon 35 spline shafts,Tera Flanges, Nitro u-joints, Bentfab truss/upper link mounts, chromoly Bent Fab gusseted stock knuckles
-PSC double ended 8" ram, PSC GM high flow pump, PSC resi,PSC column,PSC quick release aluminum steering wheel, Bent Fab high steer arms double sheered off of stock knuckles
-Griffin aluminum raditor, 16" fan+shroud,stainless overflow canister
-Front and rear Fox 16" 2.5 air shocks
-Front and rear lower links are 2"x.500 DOM with 1.25" heims
-Front and rear upper links are 1 1/2"x.281 DOM with 1" heims
-112" wheel base with somewhere around 22" to belly
-17x9 black steelies with Bent Fab weld on rings
-39" Sticky Krawlers
-Corbeau baja seats
-12 Volt Guy competion switch panel, Autometer carbon fiber guages and monster tach
-Front 12000# Milemarker, rear 2500# Milemarker for suck down
-Wilwood dual master brake pedal setup
I have actually aquired 99.9% of every part listed and am pretty far along with the build. I'm going to pace myself with my posts so I can keep the progress coming to you. I want to give a HUGE thanks to my dad for spending every waking minute side by side with me in the shop every single Saturday to apply his knowledge and ideas to this father and son project.
Start of the chassis
[IMG]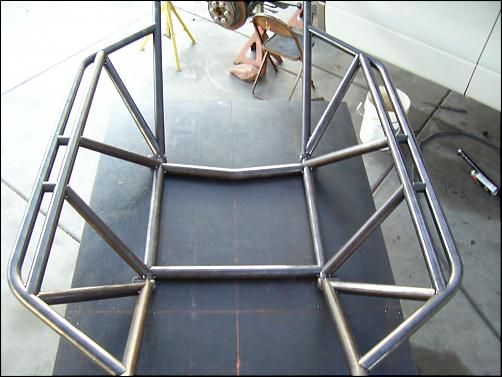 [/IMG]
[IMG]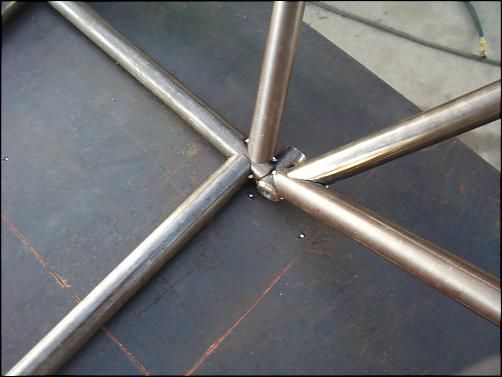 [/IMG]
[IMG]
[/IMG]
Delivered to my house
[IMG]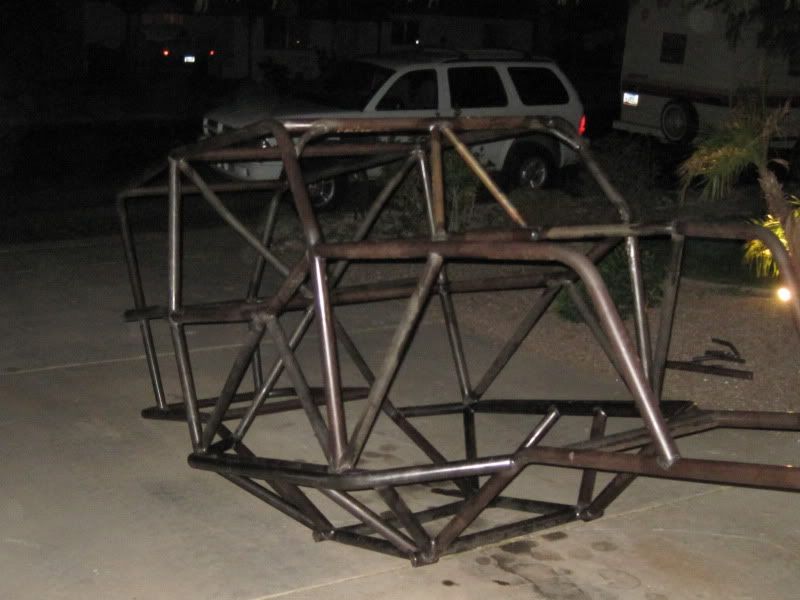 [/IMG]
Built my motor mounts
[IMG]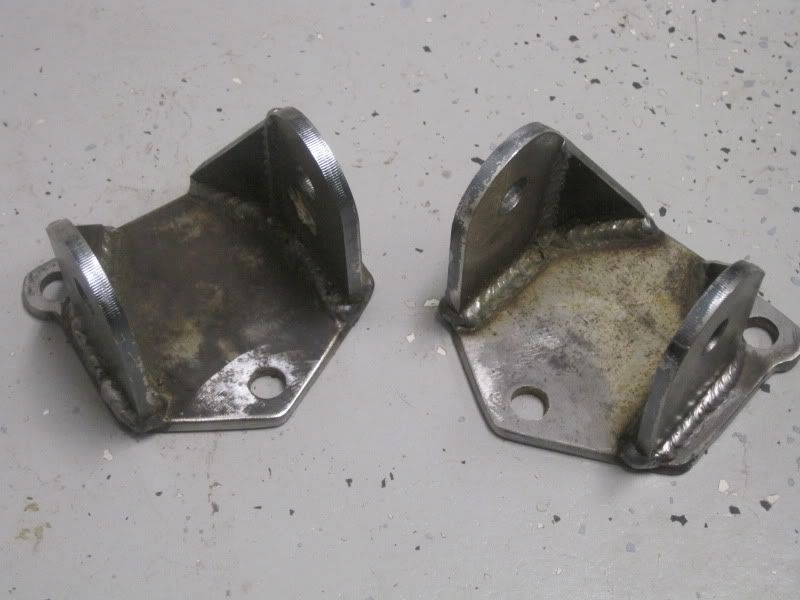 [/IMG]
Motor in
[IMG]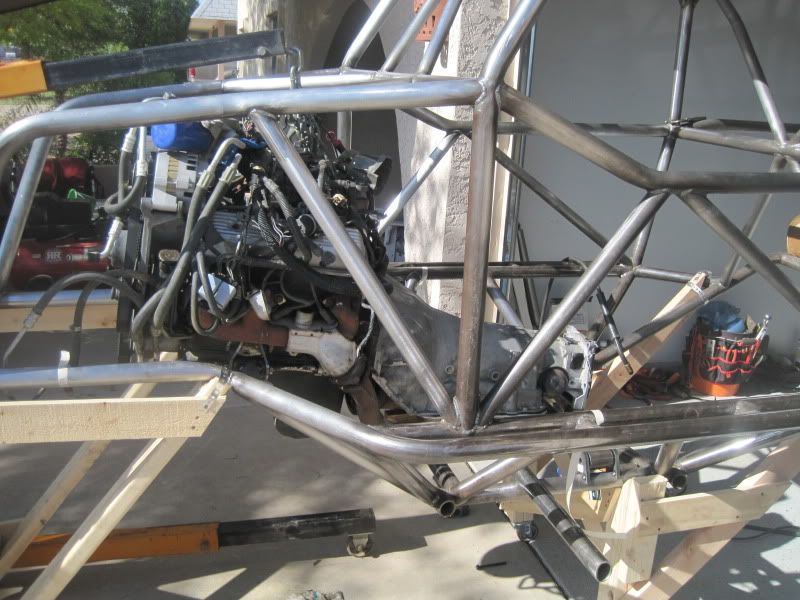 [/IMG]
Rear lower link mounts
[IMG]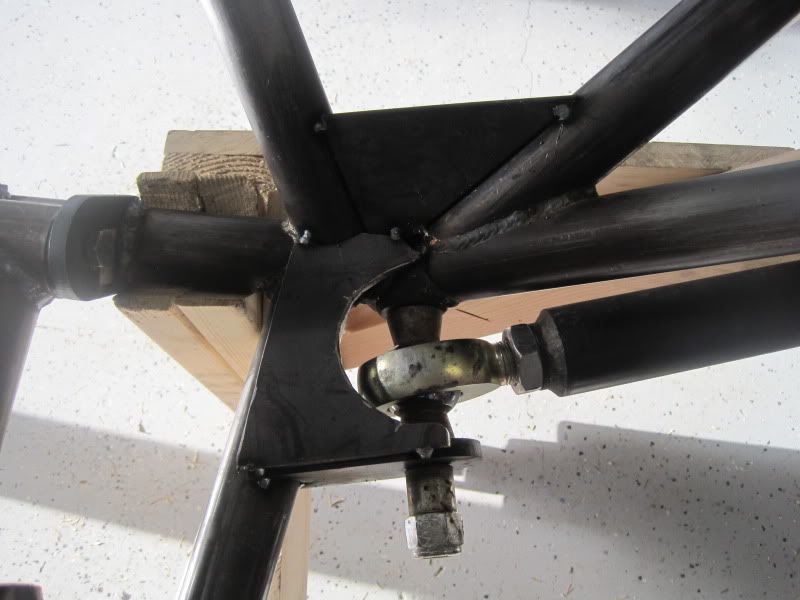 [/IMG]
[IMG]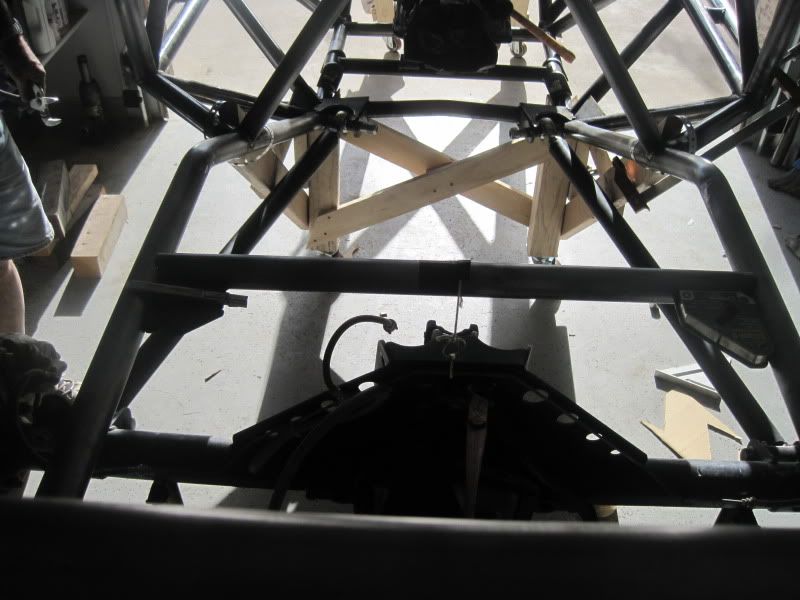 [/IMG]
Rear Upper mounts
[IMG]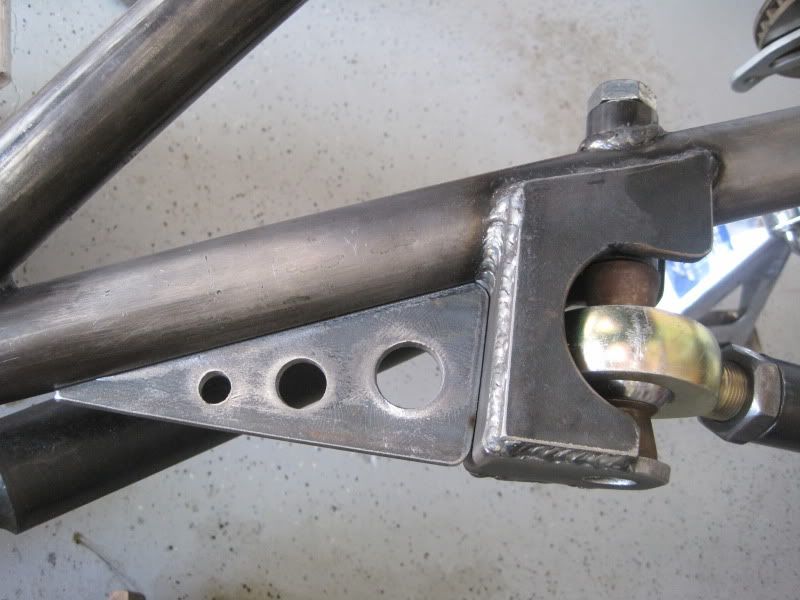 [/IMG]
[IMG]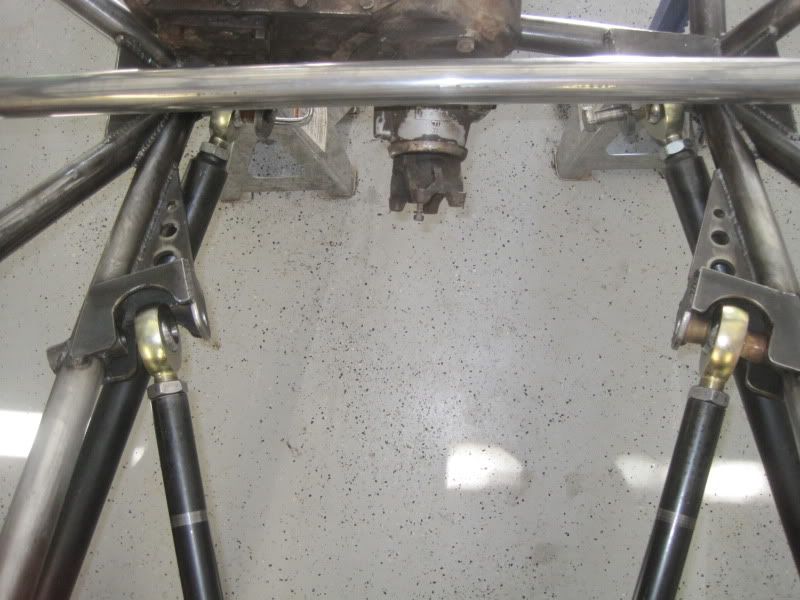 [/IMG]