Alright guys I want to run my setup by you guys before I start building everything.
Started with a '78 CJ7
AMC 360- still dont know what carb I wanna run.
Th400
D300- Upgraded Input shaft and tailshaft, will eventually go to 32spl front too
D44's F&R- 4340 moly shafts, CTM's, Lincoln front locker, detroit rear
37" Krawlers (Red's)
For suspension:
RE 4.5" coils all around-yeah coils
Not sure what shocks I want- Any suggestions?
4 link F&R - 104% AS, 2* roll axis (roll oversteer)
Just to sweeten the deal I throw in a couple pics of the starting point and in the middle of dissassembly
Started Out like this: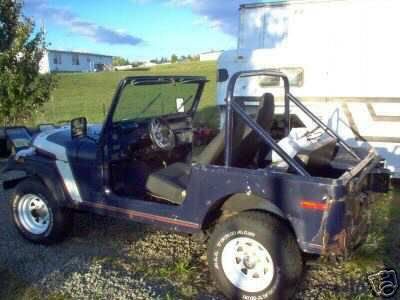 Now in the middle of tearing down it looks like this: