Short introduction.
I am holycaveman and I am new to the full-size 4x4 adventure. Not new in the least to off-road, just never in trucks. So I picked up a 2000 xj. This will be my daily driver. Also it will be my hard core off-road rig! LOL.
But here in Ohio there is not too much in the way of rock gardens so this truck wont be a Crawler or a mudder. It may make it to a few Parks in neighboring states but that's about it. Here in Ohio I have literally 100's of miles of trails to have fun on.
So my project. I know lockers rule but not with this rig. Have descided on cutting brakes front and rear. I have a 3in budget lift in the mail(love the stock ride) and I currently have 31×10.5×16 Goodyear mtrs stuffed under the stock xj with 32×8×16 federal couragia mtrs in the works.
Been trailing a few times with it now and am really surprised at the flex bone stock. The 31's clear even fully flexed. They only rub the control arms at full steer. So I imagine a little bump stop adjustment will fix that ? The trails I am on are pretty technical, and a wider rig just wouldn't get it. A much taller rig would be very tippy. And I am kind of worried about removing the sway bars because of the severe off cambers? Yes the open diff's suck but I am hoping cutting brakes will take care of my problems.
Anyways couple pix then couple questions. Thanks!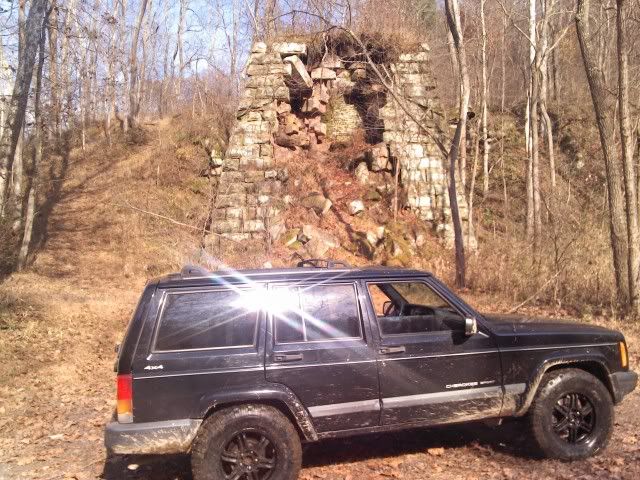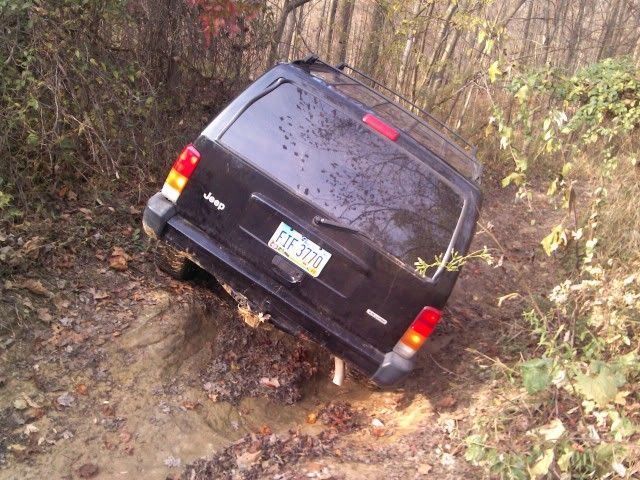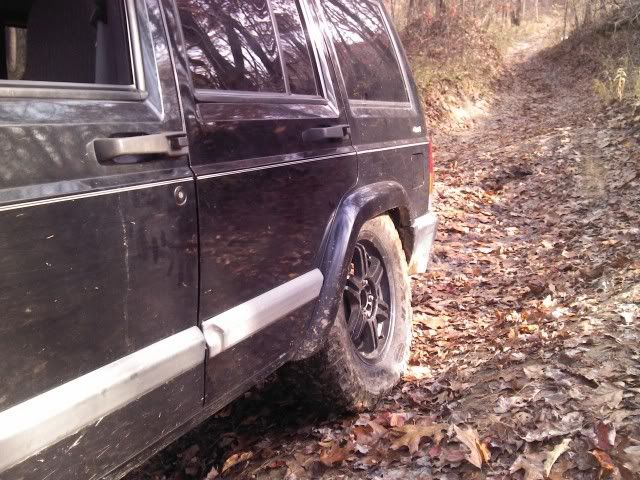 I have a 3in budget lift in the mail. Would I benefit at all from a quality track bar as far as flex goes, or can I just drill another hole for the track bar?
Can I use stock shocks with the 3in budget lift and stock brake lines?
Best bump stops to use?
Motor problem question:
Sometimes when I start my Jeep after hot, it misses for a while then starts to run fine. Not everytime but sometimes. What's weird is my sister in laws does the same thing, and my escort does it also. Any ideas?
Future plans:
Winch front and rear
Bumpers
Shocks
Transmission support raise by 3 in for clearance
Snorkel
Tires
Cutting brakes
Possibly air lockers
I have done a lot of searching for the answers but nothing concrete comes up. Any help would be appreciated. Thanks
And yes I know my pic are not hard core. Lol