Thanks for the links guidolyons. I found an article in the Tech section that helped a lot. I got a little closer to getting it apart, but I ran into another part that I can't seem to figure out. In the article (
http://www.pirate4x4.com/tech/billav...ine/index.html
) there are step-by-step instructions on how to disassemble the hub/rotor. I was able to follow most of it, but there is a section (starting with the 4th pic) that is totally different than my axle (1990 Ford). My axle looks totally different than the one he is working on, so I am having a hard time figuring it out.
I am currently at this stage: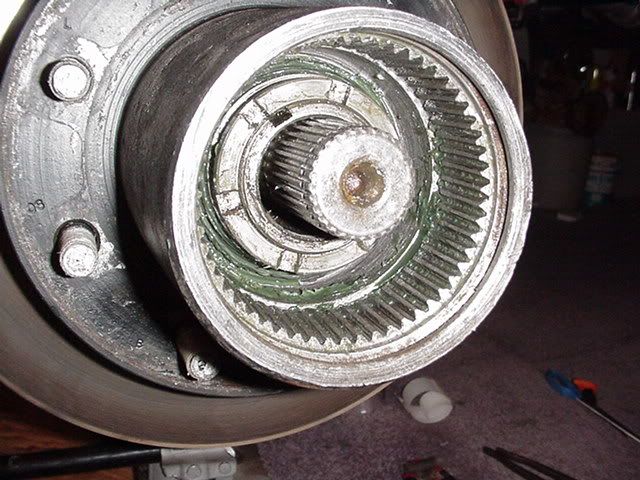 This is not a pic of my axle; I found it in the D60 bible, but this is exactly what mine looks like right now. I need to get the three lock washers out, but I don't know how. There is a little cut-out in the out-side most washer, but no matter what I do with it, it wont move.
Does anyone have any pics of this being done or can walk me through it? Or better yet, does anyone have a link to a complete teardown of a FORD HP front D60? I have searched a lot, but all I come up with are Chevy articles.
Thanks guys!