Fiberglass, aluminum or steel skins?
---
I need to get cracking on making the bedsides for my Jeep and I am torn with a decision of what material to go with. This Jeep will see more street driving than trail unfortunately, until me the wife and kids can get moved back to Washington state, then it will see some tight trails and trees. I hate sheetmetal work, very low patients when it comes to working with sheetmetal. Fortunately it is all flat with a bend around the back. What are your thoughts, pro's and con's? what thickness material (steel or aluminum)?
a visual;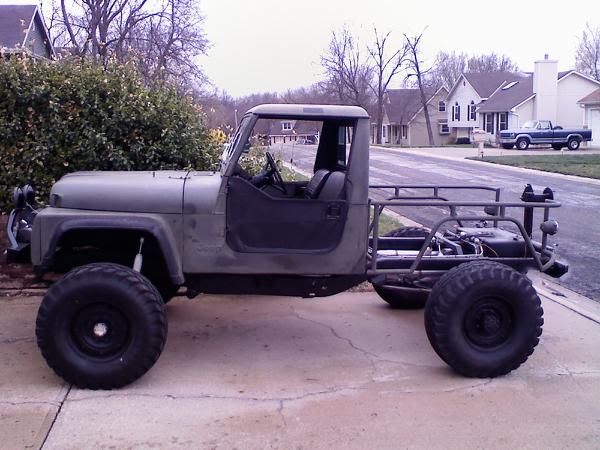 __________________
1947 Willys
---
Last edited by jeepinwilson; 04-17-2009 at

02:28 PM

.