Hey guys, I put a post up last week asking where to buy a good 7/8 Reamer...
and I wasn't gonna pay $70 for one. Well THANK YOU to the guy who posted up a link to a 7/8" Maintenance Reamer on Amazon.com,
this is the proper size you need to ream out the proper taper for using the Chevy 1 ton style Tie Rod ends. I am going with the INVERTED "T"
style Chevy steering set up.
Well, first of all I paid $29 Shipped for this Reamer, and it worked Perfect. Here's some tips I found to help.
First of all, you need a 1/2" Chuck, this thing is pretty big: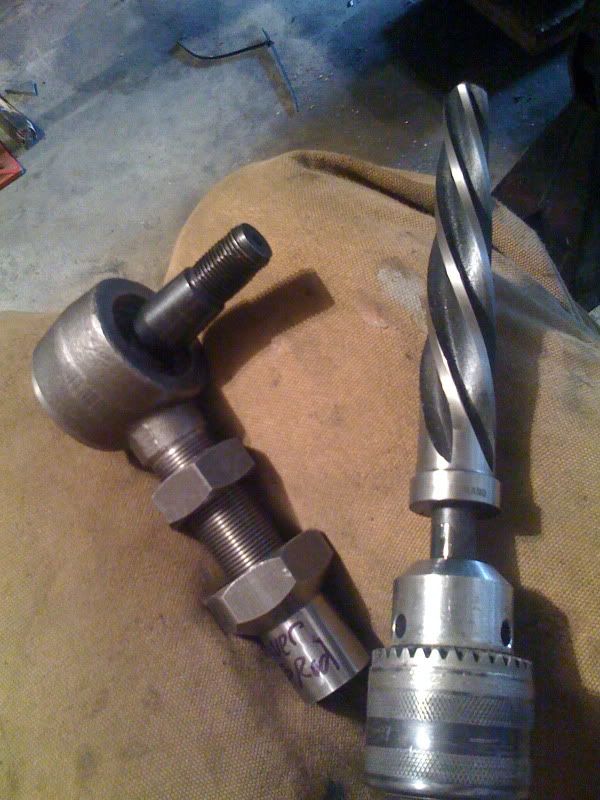 You ONLY BORE ABOUT 3" deep with the Reamer, Here you see I put a piece of Tape around the Reamer showing How Far Down to go into the knuckle: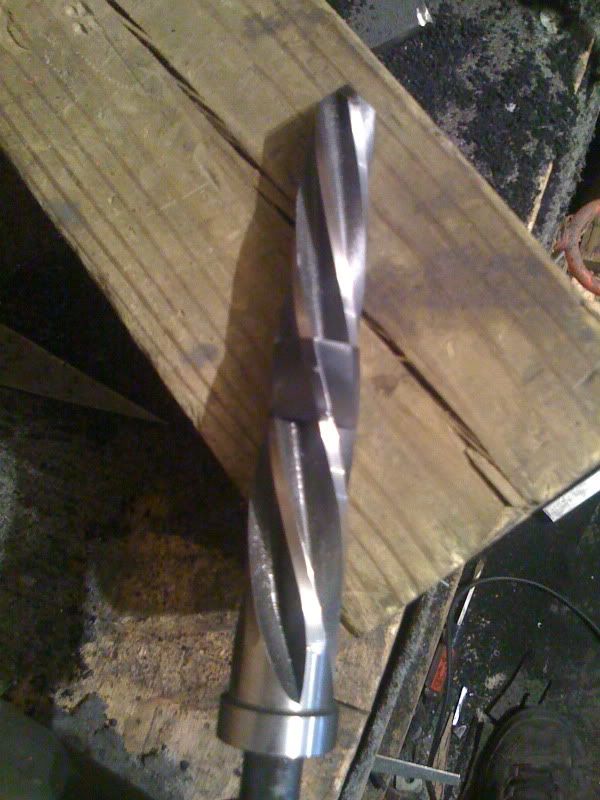 USE PLENTY OF OIL when doing this... and DO NOT PUSH or TILT the reamer or it will grab and you will break your wrist!!!!
Also, if you go TOO SLOW it grabs... so you must keep a consistent "Medium Pace" and let the drill do the work.
Do a little at a time, the STOP and check the Tie Rod Fitment... clean the shavings off the reamer... Add oil, and keep going a little at a time!!
You don't want a LOOSE FIT, the Tie Rod should NOT slide in the hole all the way... stop early and the NUT PRESS FITsthe taper and pull it together snug creating a very tight fit: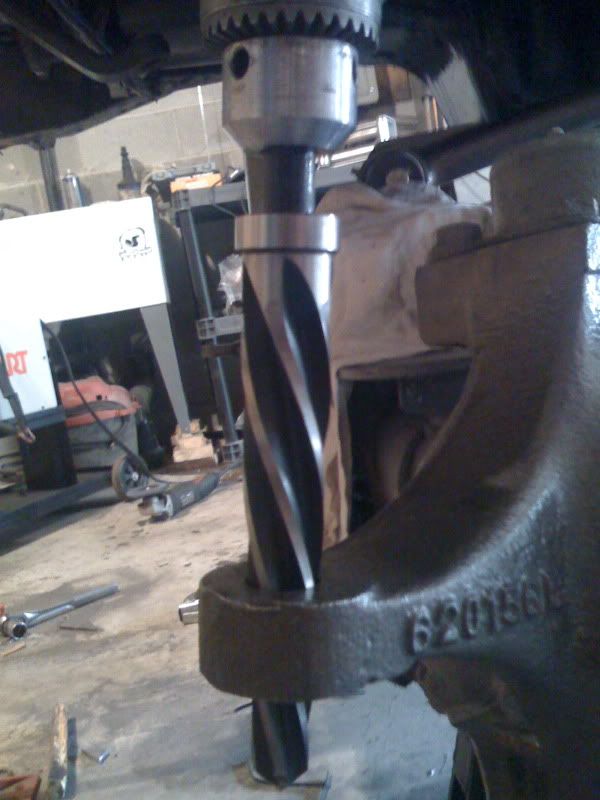 Once you Get it right, test fit... the biggest part of the Tie Rod stud should fit inside the reamed hole:
Here's an Idea I found online on a site called JCR Offroad,
Here's the Link:
http://www.jcroffroad.com/Merchant2/...tegory_Code=S6
I guess it's a Polyurethane bushing that Replaces the Boot on the Tie Rod,
and I figured I'd make some myself from the ENDS of my Daystar bumpstops...
I sliced off a 3/8" thick ring of the top of the bumpstop & reamed out the hole bigger
to slide over the Tie Rod End stud, you see here the one bumpstop is shorter where I cut it
off with a Sawzall wood blade, then cleaned it up with the bench grinder:
Polyurethane Ring installed on my Chevy 1 ton TRE. It keeps the grease in, like a boot,
yet provides a cushion and keeps the Tie Rod from tightening down against the knuckle while leaving some room to flex a little: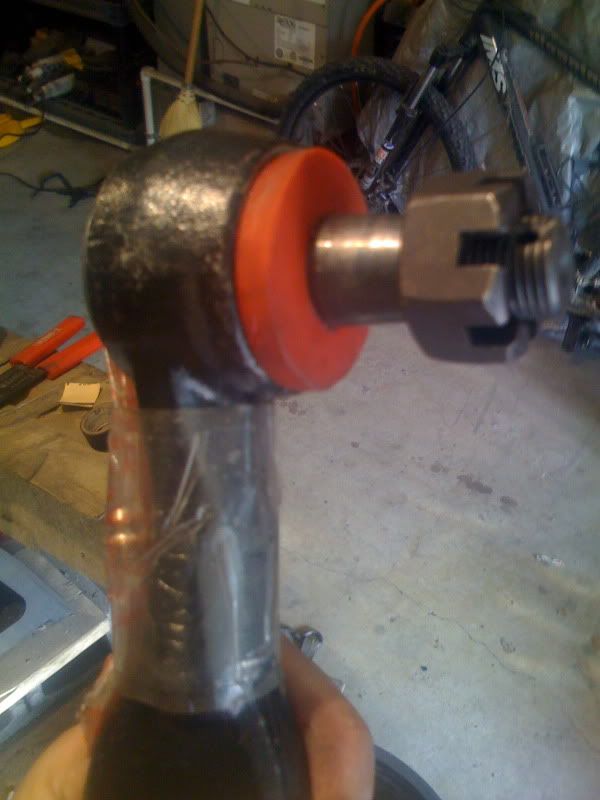 Easy Process really... the Amazon Reamer is Great for less than $30.
Buy One for sure: You can use this Reamer ON ANY AXLE to bore the tapered knuckle holes large enough to accept the Big TREs.