I have YJ that Im about to wrap up. The rear is spring under with stock CJ replacements and the front is 3 linked with 14" SAW's. Going off of reading a few threads and talking to a couple buddies I ordered up some springs. A friend had a set of 14" 175's that I put on top and then I got 14" 250's for the bottom.
As you can see its a little tall in the front.
So I took the 250's out and threw in the other set of 175's.
175/175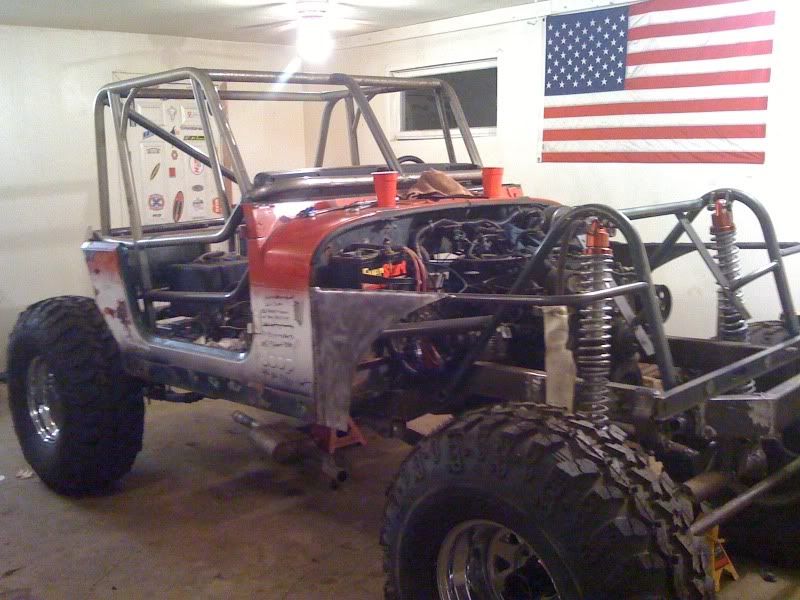 Still too tall. I have plenty of room for uptravel with the motor pushed back and the frame notched. The things that have to be added are winch and seats, everything else is there.
Guy on another forum ran some numbers and it came out to something silly like a 130/50.
With all that being said wouldnt a 12" top spring help with the height issue? I figure a 12" 80/14" 175. Maybe run a little longer shackle in the back?? Kind of thinking out loud.
Thanks
__________________
Play stupid games, win stupid prizes