Quote:
Originally Posted by
sammyg

Also, you're Jeep is awesome. I'm still trying to figure out how you kept a good steering radius with good flex and fit 35's on what little lift you have.
Thank you.
Steering radius isn't super great. The front axle is 54" wide with 15x10"+ beadlock wheels. This gives the tire a bit of room to move around. It doesn't turn as tight as I would like, but it is pretty decent for being so compact.
The axles where pushed around when I designed the frame to allow the axles to be in a position where the front axle could still swing a large tire without hitting the front bumper or the rear of the fender. The front is approx 3" forward from the stock position. The front springs are longer rear springs so that helps the front end flex much more than stock.
The springs I used are not high arch springs so they flex pretty well and the axle doesn't shift forward or back much with articulation.
I was able to get 4"+ of compression travel from ride height while being so low because I built EVERYTHING around that from the beginning. I basically put the axle a position that it could go all the way to the frame without hitting the engine, driveshaft, steering, etc.
The fenders where then raised to give the tires enough room to move around. I can't even count all the little things I moved around while building to get everything to sit so low. It was basically scratch built though, so doing these mods was a lot easier than trying to work around an existing frame, engine location, etc.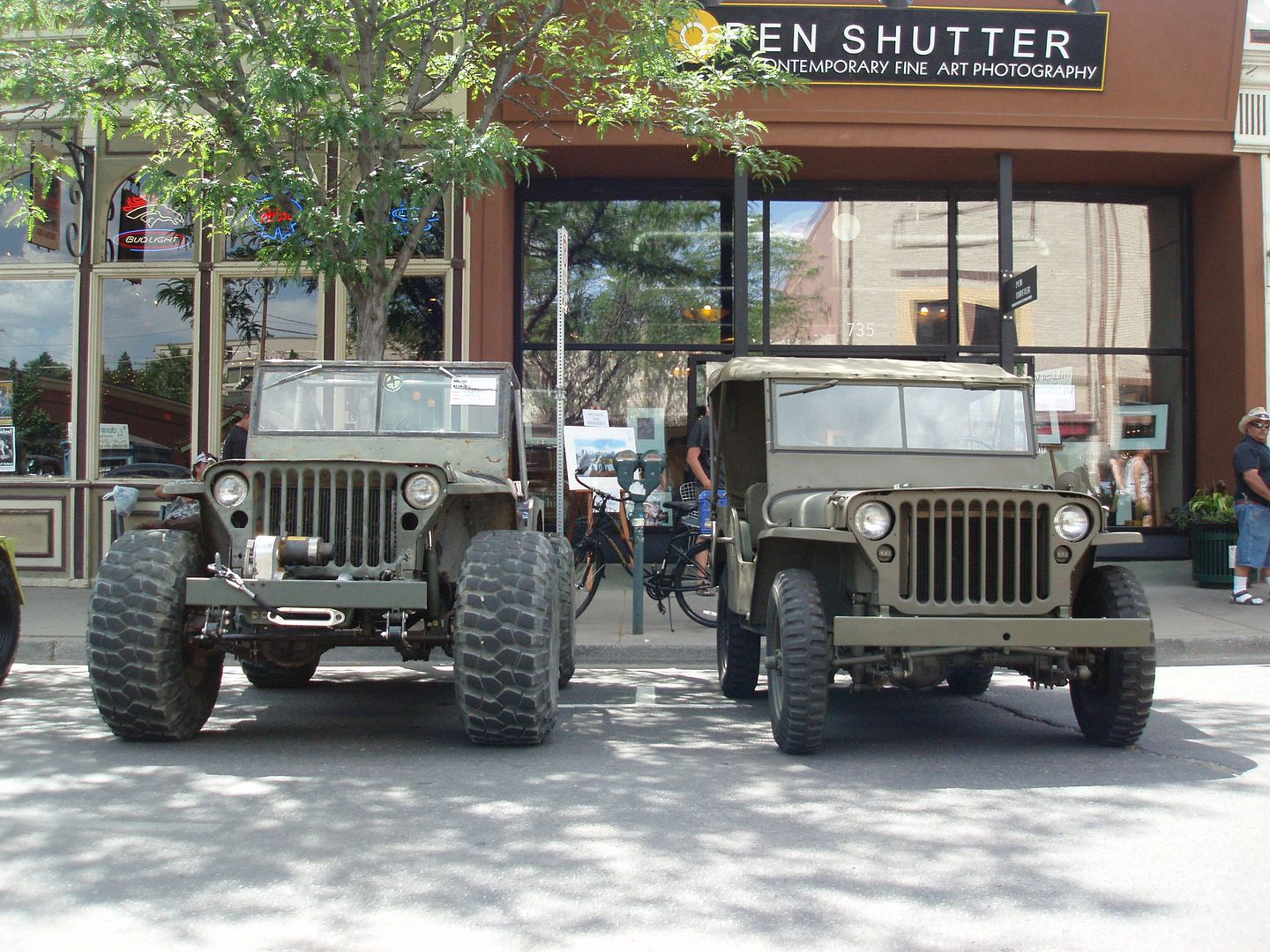 Next to a bone stock version....
I basically 'pancaked' the vehicle. Seating position went down. Typical roll cage height was dropped. Engine/transmission/t-case where raised. Fenders where raised. Suspension height was minimized. Axles where moved to 'better' locations. Front frame length was modified.