I like some vintage iron and so did my dad. Several years ago, we started a little project and picked up a 543B to tinker with and to have dad go wheeling with me. We found a little gem that has an all aluminum/handbuilt tub. By the time I started photo documenting stuff, we were almost done. Here's a few pics of a day on the trails, basically how it came to us.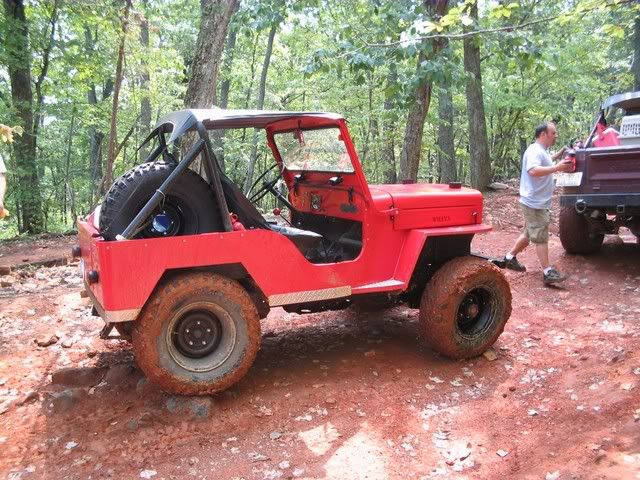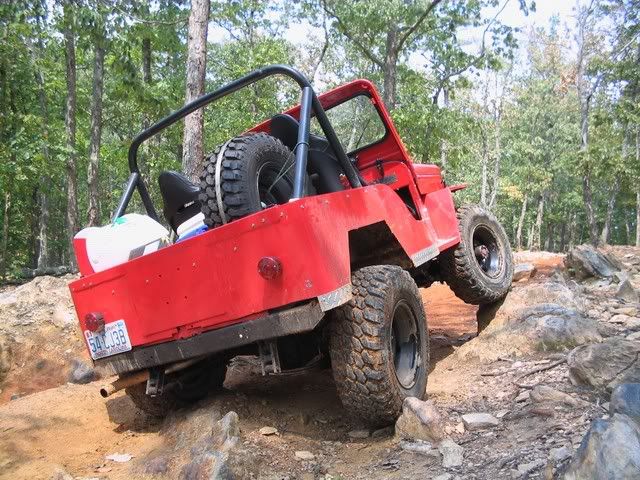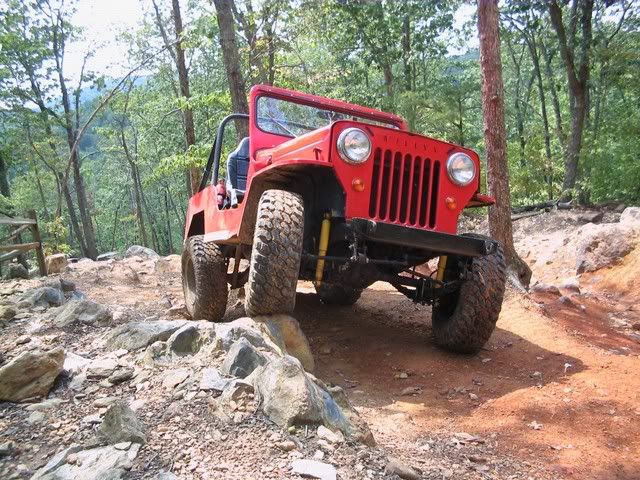 Several years ago and after a good bit of work, this is what we ended up with.
It came with no spare tire carrier, so I made one.
The shifter knob kept falling off, so I thought "hey, a 3 ball is red".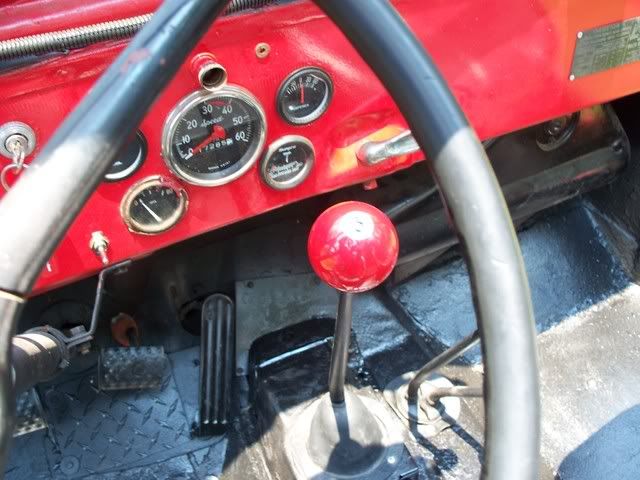 Sadly, dad passed away last summer, before we ever got to actually go wheeling with both of our rigs. Last december, my friends wanted to do an end of year run at Uwharrie. Good excuse to take the old iron out and remember the work dad and I did.
Unfortunately, no lockers and a bad line put me in this position where I "damaged" the windshield frame. It was bad enough that it had to be folded down. Luckily the glass didnt break.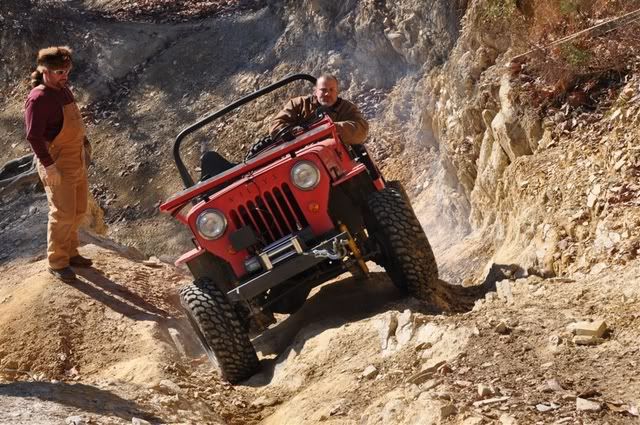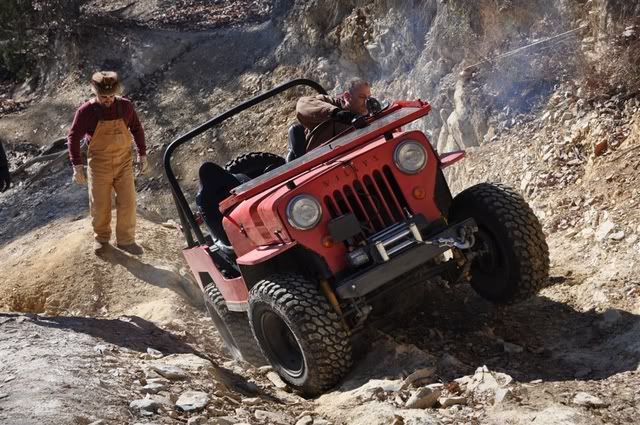 I decided that instead of beating the frame off of the hood (no straps), I'd just go ahead and take it off. Damn thing looks tiny.lol
Dad would have been smiling. I sure was.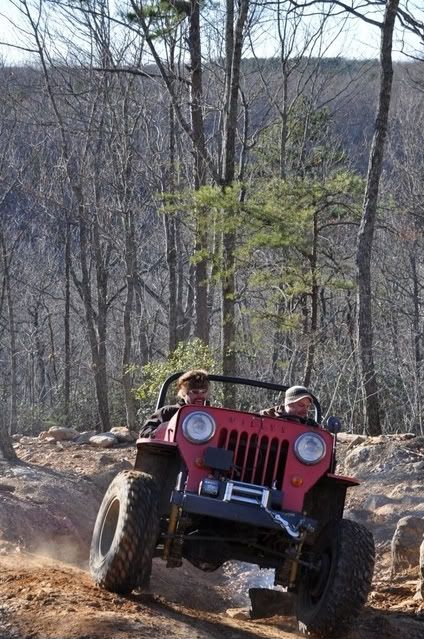 Ok, if anyone is still reading, this is a basically stock B. The only upgrades are bumpers, winch, Kelsey Hayes wheels with some 31-10.50s, and 11" brakes on the rear. There was a little carnage from the last trip. The windshield frame is toast, broke the main leaf on the driver's rear and bent the main leaf on the passy front. A new frame is on the way and springs have been ordered.
I want to keep the drivetrain original, although I have no idea why. The carb is horrible on hills, so I'm in the process of tracking down a low budged propane setup. I'm thinking of using the whole works off of a 4cyl forklift. Any ideas why this wouldn't work before I start hitting up contacts to track one down?