Well that was a pretty thorough post to cover your question. I agree with everything he said, but I would lean towards the 416/406 power steering. I have a 416 and a 404 custom stretched 404 and I went with full hydro, but I don't drive the 404 on the road. The 416 weighs so much more than the 404 and it turns the 416 with no problems that even with bigger aired down tires the 416 power steering will handle the 404 easily.
Here is the link to my 404 custom stretch. Remember my job took over 120' of tubing to build the roll cage and a lot of sheet metal because the mog is so big. I will also tell you that I tied my roll cage to the frame, against popular demand, and my mog flexes insane. It also hasn't had frame problems like many will claim. I'm over a year into it but I think it's good for the long hall, we will see. Check out this link:
http://web.mac.com/dansflb/iWeb/DanD...%20Photos.html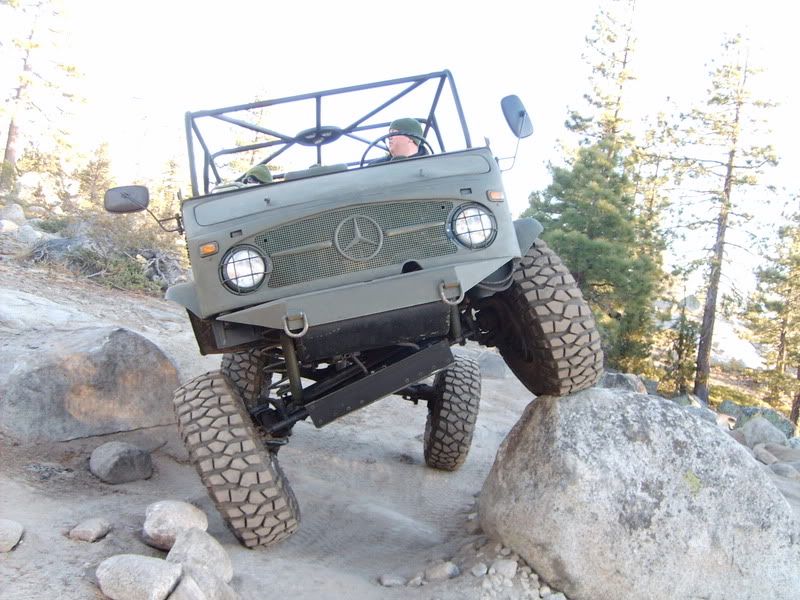 You might want to consider saving up a little bit and buying a 416 doka. It will have the power steering, onboard air, hydraulic breaks, 4 seater, and a diesel, designed to run on 40" tires. You can pick one up for between $16,000-$25,000. If you get one on the lower end you can just spend a couple bucks reconditioning the body overtime. I have at least that into my 404 and I wish I would have just went with a 416 Doka right from the start. It's something to think about, I have both and I love them both off road for different reasons, but if I just had one it would be like Doc's.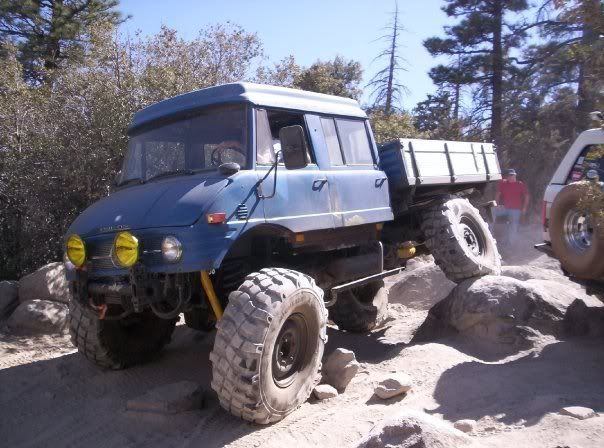 If you live anywhere near Sacramento I can take you out for a spin in both and you can see what you like the most.
Good luck, you will love the mog world!