A few more progress photos.... these are from last night:
Getting ready to mate the new bedfloor to the upper rollcage, so I had to separate the chassis and cage with an overhead cable hoist and roll the chassis out into the driveway.
Cage up.....chassis into the rain....then backing it into the opposite garage bay. Bedfloor working it's way under the cage area.
All parts into their new positions.... getting ready to lower the cage down.
Checking the location of my measurements and CNC cage plate install. Everything looks really accurate and good!!!
Final shot with the old cage plates cut off the rollcage and setting down fully on the new floor. I'm really pleased with how well this worked out.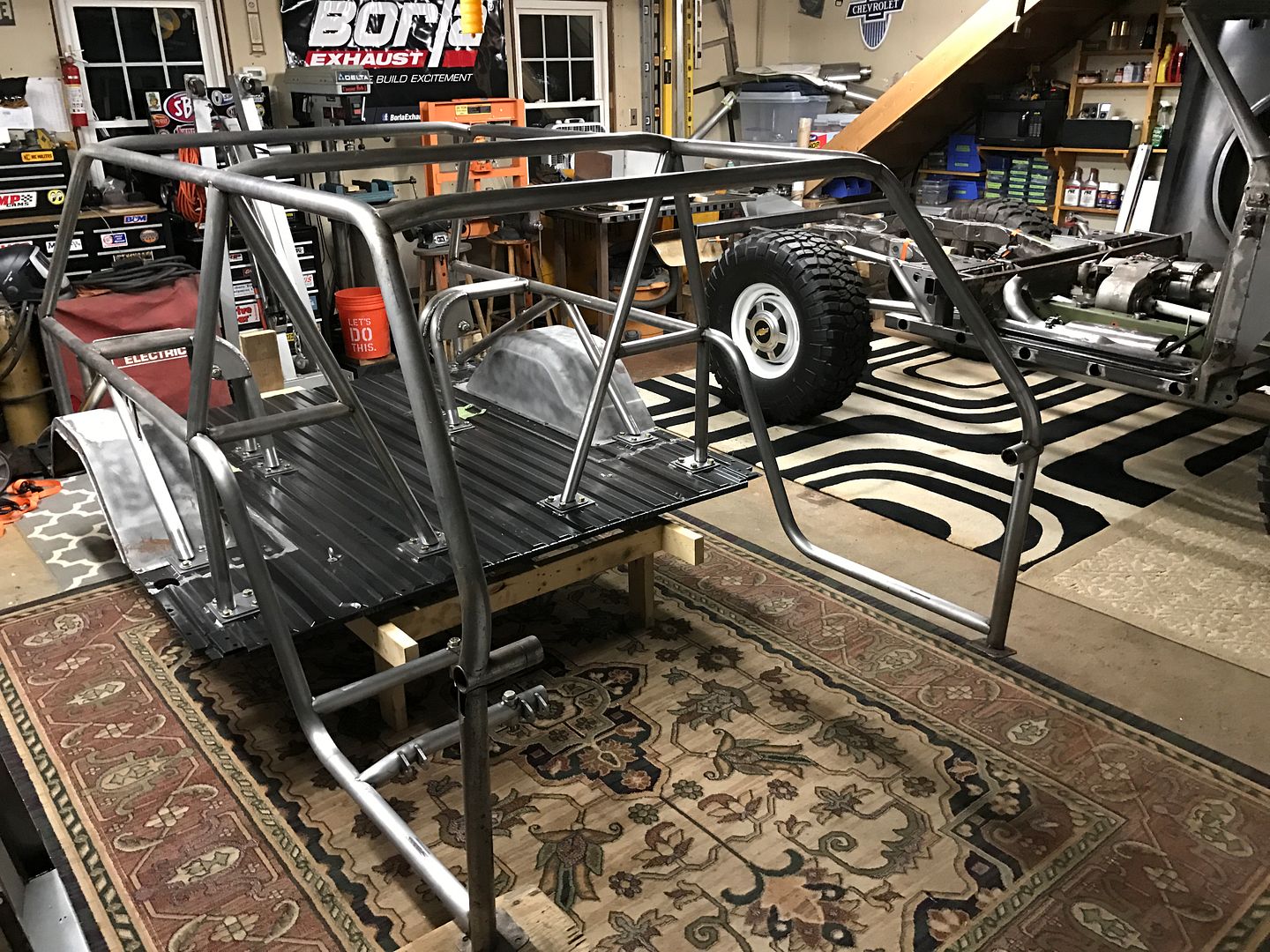 Obviously, now I need to weld the cage to the new top plates, then use the hoist to lift the new assembly back up into the air and roll the chassis back underneath.
Until then, I've still got to run fuel and air lines and figure out electrical and wrap up the fuel tank build and mounting system. Having a new hoist in the ceiling will help a LOT since I can check clearances....raise things up for a while, then lower them back down to double-check my work.
-G