We have had these in the works for some time now. Scheduling arrangements didn't allow them to be finished in time for X-mas, but this may be the late X-Mas gift that saves you!
Right now we're gauging interest on these & would like to hear some feedback from the public.....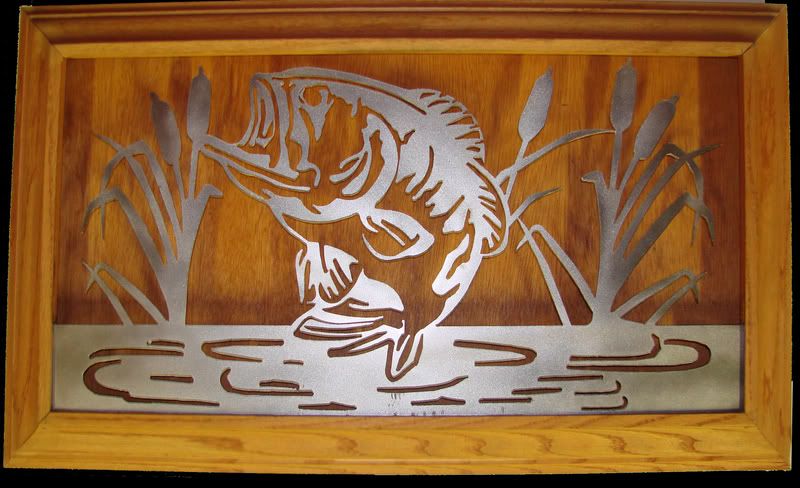 This one measures 27 1/4" wide by 16 1/4" tall on the outside of the framing. The picture is about 24" x 12".
Other designs in the works will be western themed, along with animal themes, & some off road designs as well.
- For now they will remain one standard size frame (27 1/4" x 16 1/4"). Later other size options will be available.
- The metal cutouts will be painted flat black or can come bare steel as well.
- Also the backing piece can be left off as an options so that your wall will be the background.
- All frames will be medium oak stained like the one pictured (For now)
So let's hear it guys/gals!
- Would a price range of $55 - $75 sound reasonable?
- Would you like other stain options for the frames?
- Any other areas of this product that you'd like to address?
Merry Christmas everyone, we look forward to your feedback!