YummyJerky.com presents Pirate 4x4 users the ultimate deal for the ultimate beef summer sausage!
Jerky Hut offers Mild, Jalapeno & Cheese and Red Pepper & Garlic Beef Summer Sausages in 9 oz. and 20 oz. sizes.
9 oz. normally is $7.00 - Pirate 4x4 special is $4.00
20 oz. normally is $13.00 - Pirate 4x4 special is $8.00
YummyJerky.com already offers the lowest Jerky Hut prices in the WORLD, and now those prices just got alot better!! Don't miss this awesome deal!
PM me or email
order@yummyjerky.com
with your order to receive this special!!
Descriptions of products are below:
Lean Louie's is our mild smoked beef sausage. The second best sausage on the market today. (See Senor Pepe's )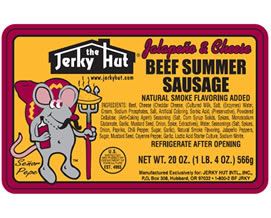 The is the BEST sausage on the market hands down! Jerky Hut's Senor Pepe's sausage is a delicious beef sausage with jalapeno and cheese. This is the most requested product the Jerky Hut sells. You gotta try it for yourself!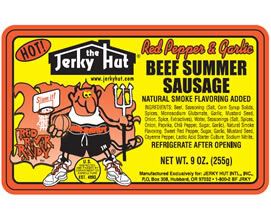 Red River Randy's is our hot beef sausage with red pepper and garlic. It can be eaten alone but is especially good in omelets.