It took me a while to decide where to put this build since I have had Samurais, Sidekicks, Chevy trucks, Jeeps, a 4Runner and a LX450; each have taught me quite a bit about building and wheeling. Of course I have learned a lot from Pirate and other boards too. Since it is a Dodge Ram 50/Mitsu Mighty Max I decided this section. Back in 1988 by buddy in California bought this truck brand new while he was in the Air Force. When I saw it I said "if you get rid of it let me know..." And 2004 he did. At that time I put 17" Escalade rims and tires on it and drove it: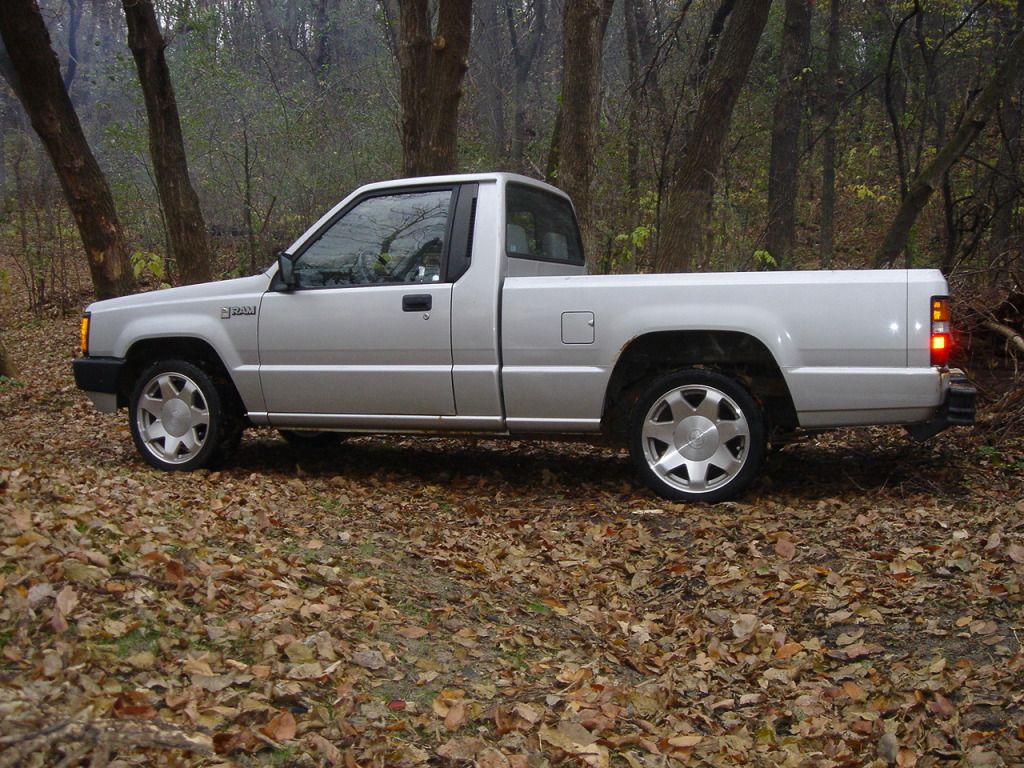 It was like a go kart, not super fast but fun as hell to drive! After one summer of it like that I decided to make it 4wd and bought full width D44 axles, gears, a spool and a locker. I put Wrangler leafs in the front and bolted on some 35" MTR's. I also cut the rocker off and welded in some 2x3 tubing and built an external cage. My first attempt (which you can tell):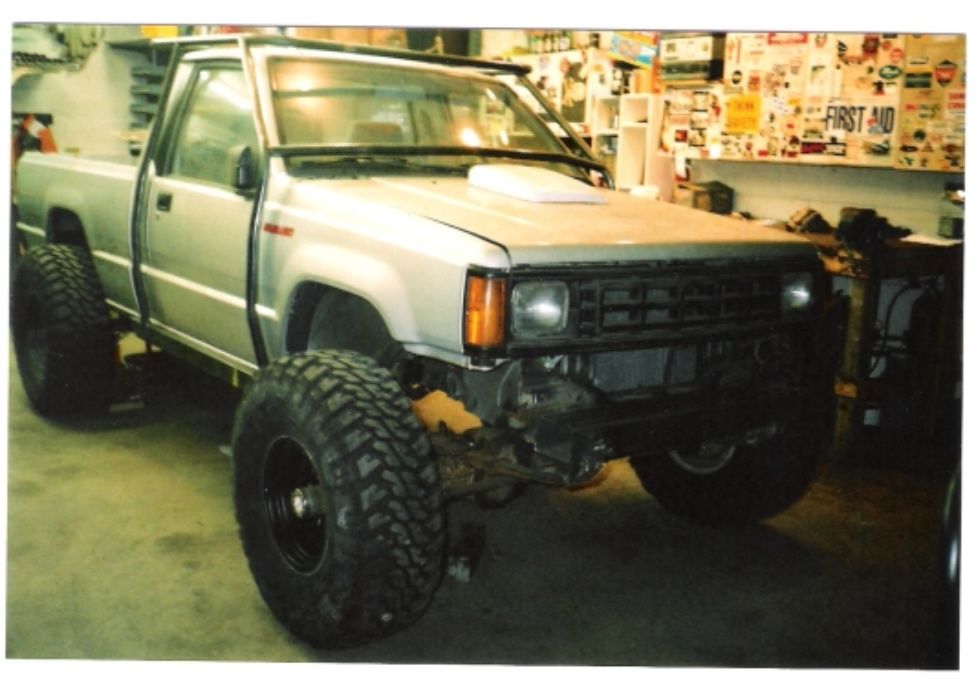 Then it sat for some time as I had a daughter which kept me very busy. I cut off the exo and sold that. Sold the 35's and scraped the full width/leaf spring front end. While wheeling an open buggy (samurai) when I could I knew if she was to go along I would need a cab of some sort. So I started over on the truck. Here is what I have for parts at this time and the build plan:
38" Super Swampers SX's
15x8 stock chevy rally wheels that will get weld on bead locks
3 link front with panhard bar
full hydro steering, implement ram and orbital, jeep cherokee p.s. pump, Chevy Astro van reservoir and big cooler
Stock D50 leafs in the rear
narrowing front
bobbing bed 12-14"
D44's from a Jeep cherokee
spool, 5.89:1
elocker in front
discs in the rear
opening up the fenders (of course) for flex keeping it as low as possible/practical
Pro Comp 14" shocks all the way around with 2.5" coil springs in the front
OR 14" coil overs in the front...
Nissan divorced transfer case, stock gears 2:1 low
Samurai divorced transfer case, 4:1 gears
flat belly
custom transfercase mount(s)
exo cage with front "A" pillar tubes tucked into front fenders
rear section in bed with set for passengers and cage protection
a tool/parts/recovery spot that is covered and lockable
I have narrowed the front end 14" (ultra ghetto style fab):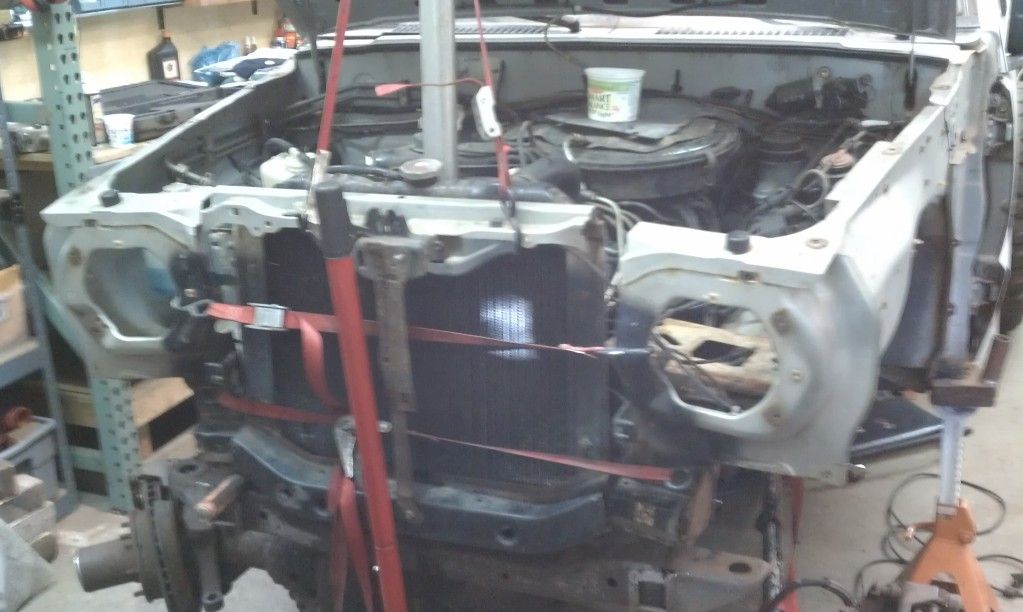 Here is a pic of the dual transfer case set: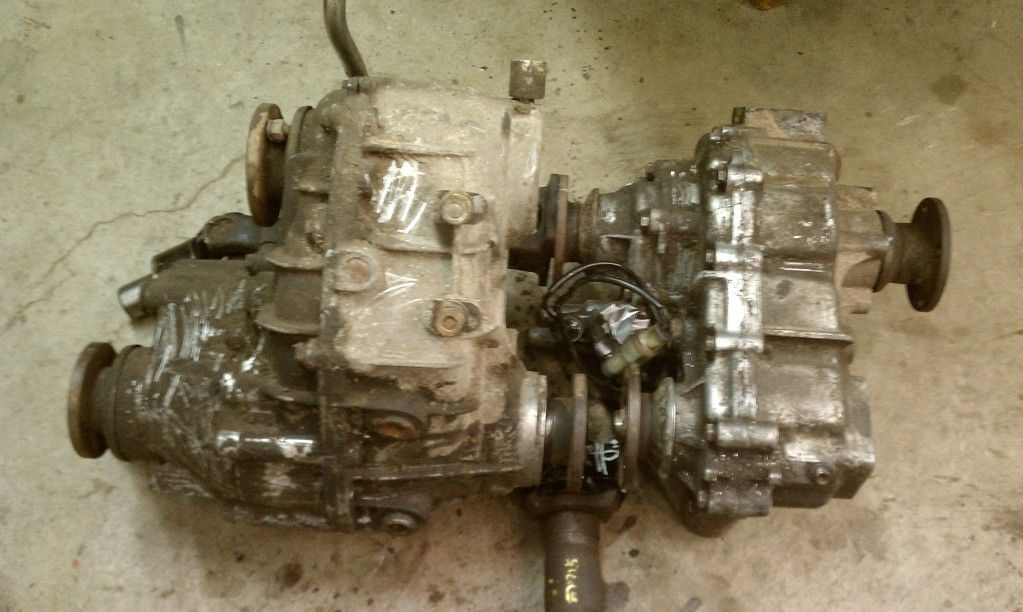 and the front end mocked up, links are angled too much. I was trying to run the coils under the frame rails: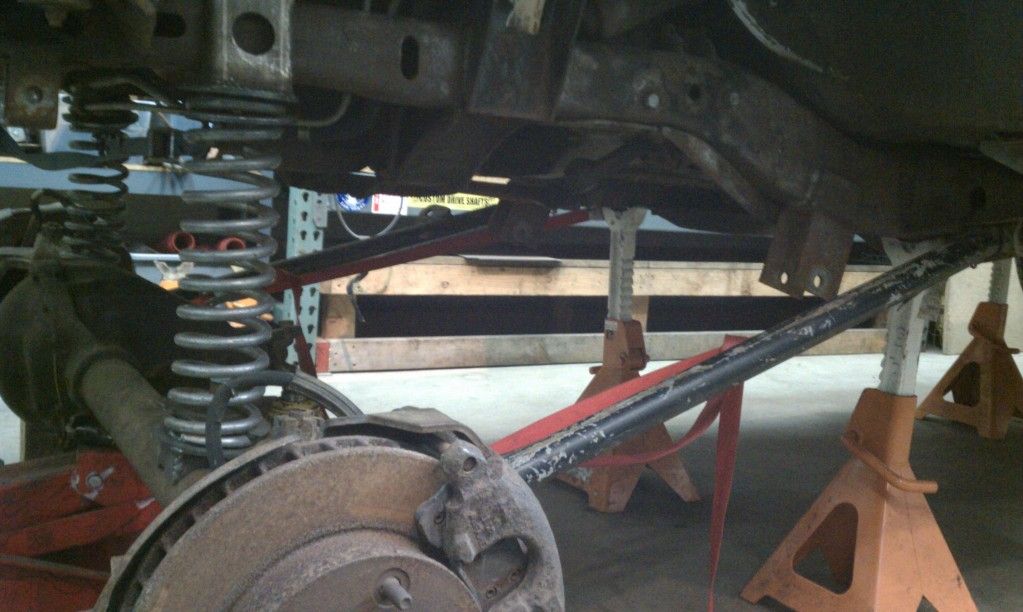 Now I will set them off to the side and it is sitting on the tires, trim fenders and frame is at 23"
The front end is out that far to clear the oil pump and pan; I can't move the drive train back because at this point I will have a 55" drive shaft
with
a hanger bearing.
I borrowed a set of coil overs for mock up and will be working on that today. I ordered the bushings and mounts for the t-case bracketry and should have it next week. Here is a pic of my buddy fucking with me: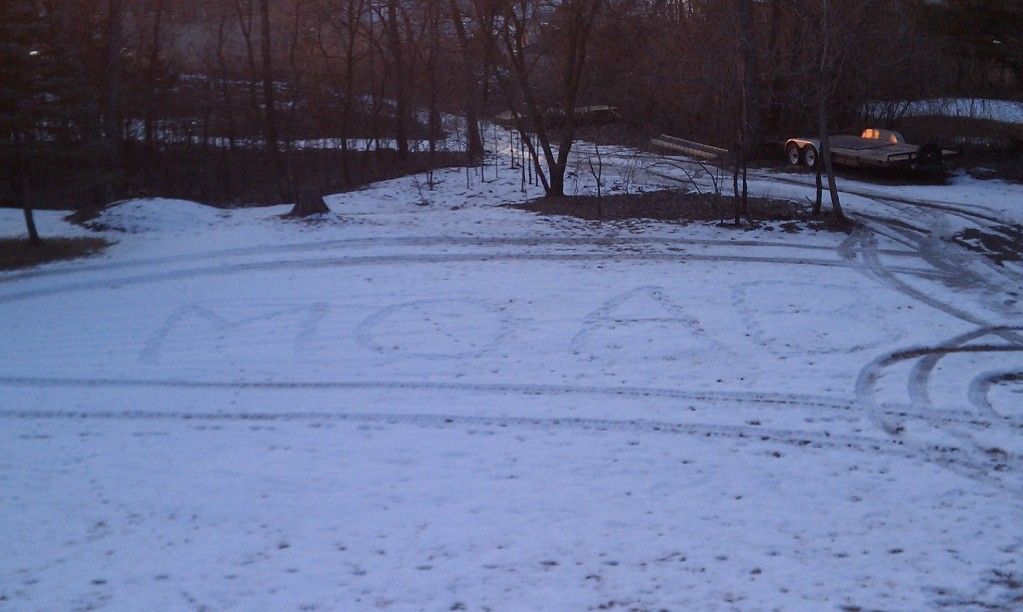 He wants me to get it ready to go out to M O A B... not going to happen