A little off topic, but I'm getting an off-road derby (picture demolition derby meets dirt track racing) car ready for our fair.
It's an 85 dodge colt, but the carburetor is the same bolt pattern (I think) as your samuri engines.
The one on this thing has 3 electronic mystery valves that appear to meter fuel somehow which means I will have to keep the computer which scares me in this kind of racing.
Is there a better carb out there I can grab in the j/y?
Can I rig up this one for jets easy?
This looks just like it. It's a mikuni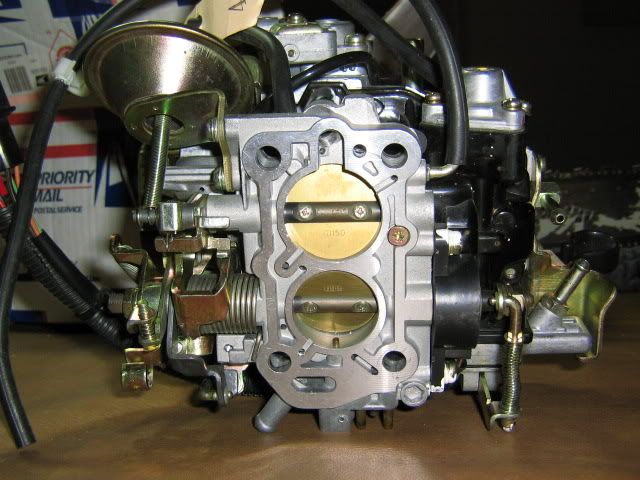 __________________
I don't pay nothing for anything.
[url]http://pirate4x4.com/forum/showthread.php?t=598612[/url]