Backspacing is 5.5". I ordered 20x10 wheels, but MRW was out of those shells at the time, so I got 20x11s for the same price. Overall width is 97"
cslimfu, I hear ya on the front U bolts. I ordered them thinking I was going to weld 4" perches to the front axle, but I didn't need the extra height. The paint is actually super faded black epoxy primer for 2 years ago. Looked satin black when I sprayed it, then it turned to a chalk board. I'll probably just rattle can it or roll some Rustoleum on it this time.
Front shots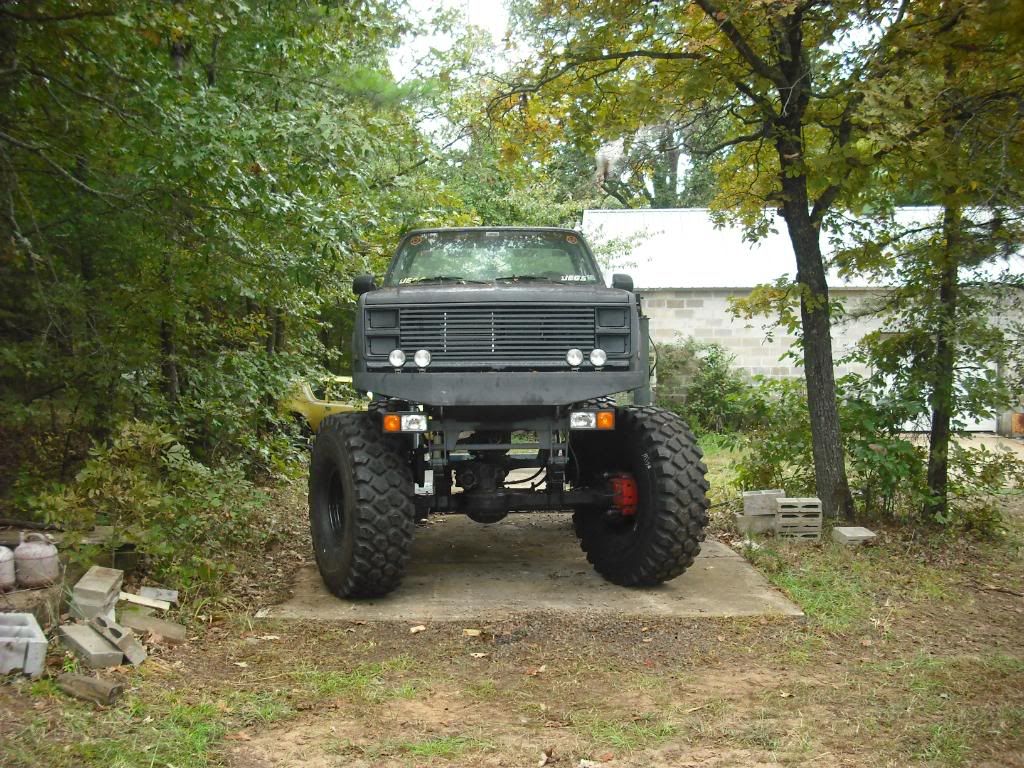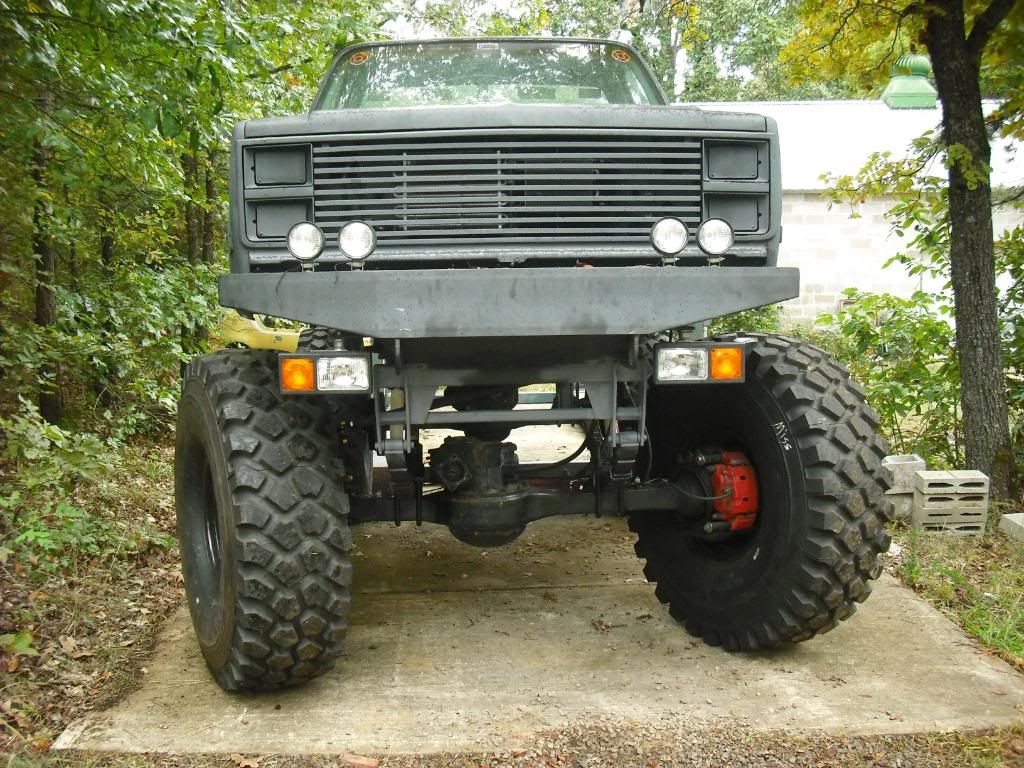 Primer before it faded, when the truck was on 48s and 18" of lift.