truck is a solid axle crawler with 3link suspension. i have 3" hydro bumpstops that i want to put up front. they are for dampening compression from taking bumps/whoops/potholes at moderate speeds.
i would like to mount the bumps to the frame and have them meet the lower links near the axle side of the links. that is what i would like discussion on- whether or not they will hold up over time. link material are johnny joints and schedule 80 pipe- pleanty strong for link material, but would they be enough for taking some contact from the hydro bumpstops? i'm also thinking this would put alot of pressure on the upper link, as the compression on the lower links would make the pinion want to rotate towards the ground.
here are a couple pics of my setup.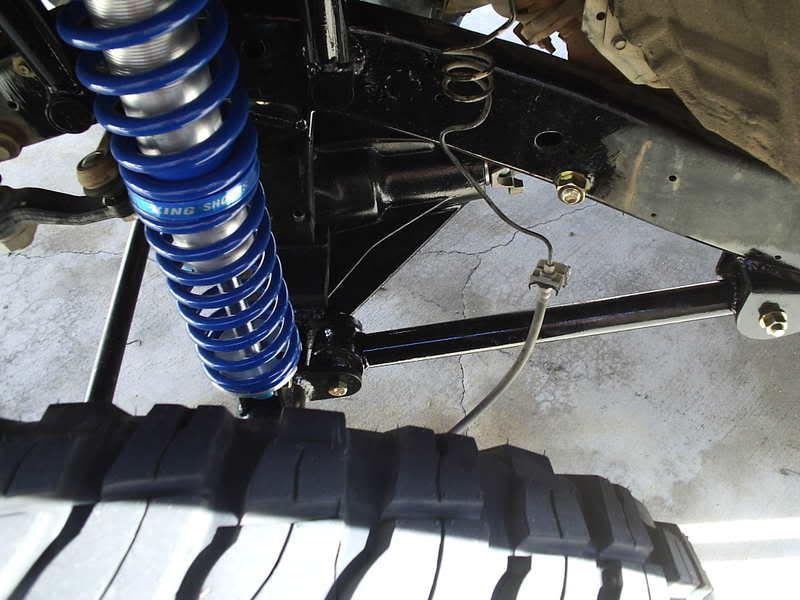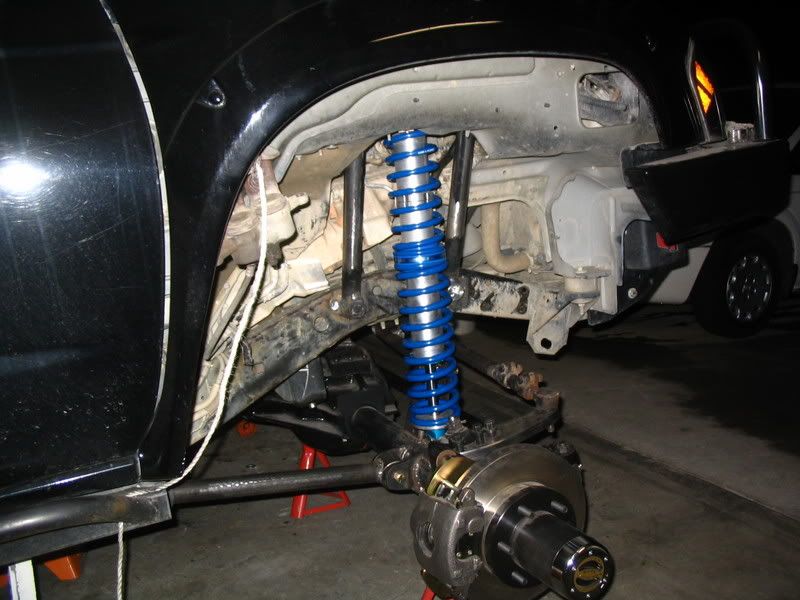 __________________
02 frontier, dynatrac pro rock 60, 3 link f/r, 14" kings f/r, arb lockers
thats right... a NISSAN!
DON'T JUST STARE AT IT- EAT IT!
Quote:
You should have licked her asshole.