I recently purchased a 1999 Dodge Dakota 4x4 SLT, 3.9L, 5 Speed, 153XXX miles. Just did a "full" engine tune-up and also added Prestone radiator CLEANER not flush. You have to run the cleaner in the engine for about 2-3 hours.
Well my radiator would mysteriously lose water and I thought it was air from when I drained it. Soon, my belt would start squealing when I accelerated. I finally popped the hood to fill up the radiator and gave it a rev so I could add more water. I was happily greeted by a spray of water.
Hole in the radiator.
It wouldn't really leak at idle, or enough for the fan to spray.
I put some Bar's Leak in and didn't have much luck. It just became a nuisance because, I think, it clogged up the drain petcock. BTW, WHAT A HORRIBLE DESIGN/PITA ON DODGE'S PART!!! Just using it caused it to start leaking there. (It's so hard to turn I believe it cracked the flimsy, cheap, useless plastic the radiator's made out of.)
Anyway, I ended up taking out the radiator and shroud just to flush the damn system and of course I'm pissed.
I didn't know if it was leaking or not until after I flushed it. Start 'er up and she shoots water on me. Belt, A/C, something, is squealing still.
This is what really confuses me:
When I turn on A/C, squealing stops, sometimes
In sync with belt-(White letters on belt appear in same spot everytime squeal happens, just like ignition timing)
If I flick a handful of water on the fan it will stop the squealing for a second or two
I think the belt is curved, the water pump/fan pulley has the belt move about 1/8"-3/16" up and down
BTW, if I shoot a spray of water on the A/C pump, the pump (clutch part), will stop turning for a few seconds until it can "catch" and start turning again, is this good/bad?
Don't know if I can post pics yet, have to wait 50 posts on JF.
But here she is: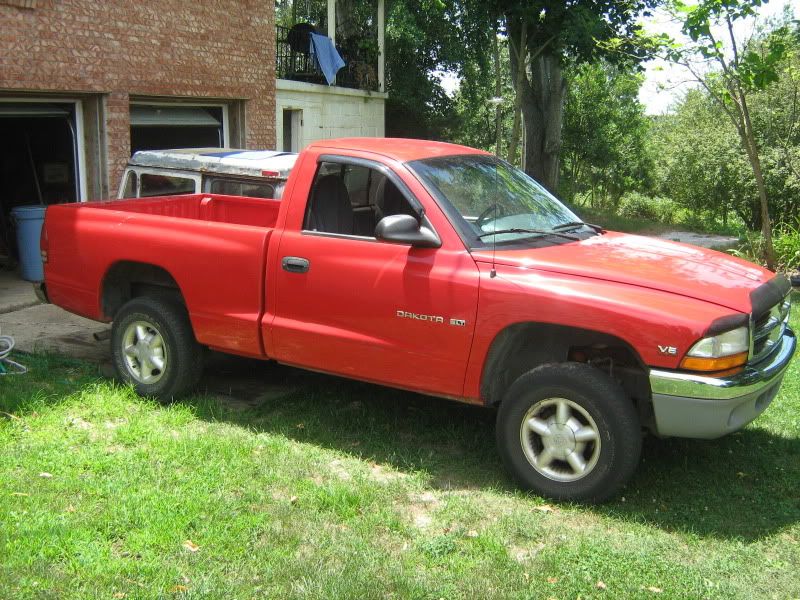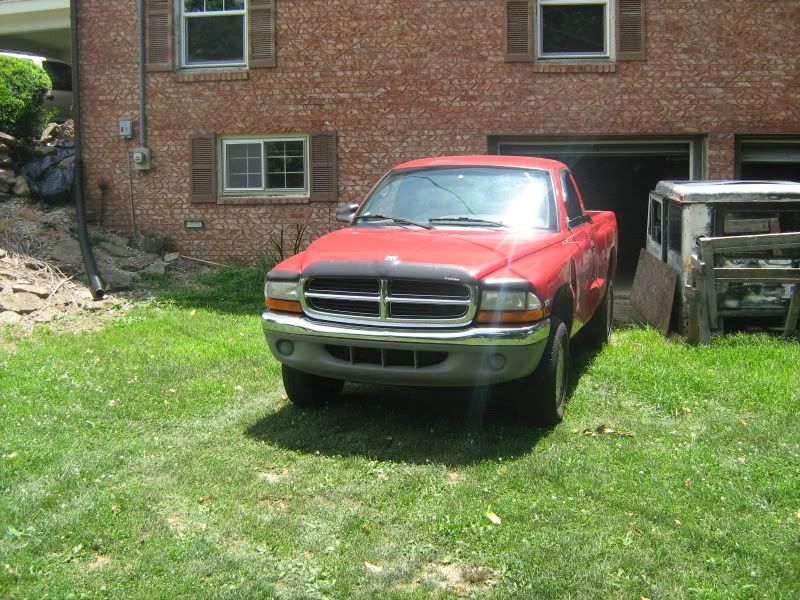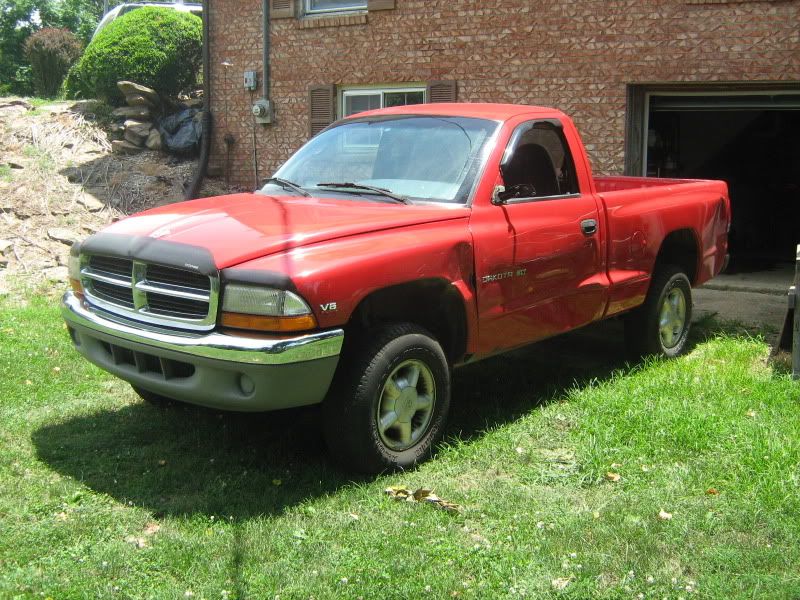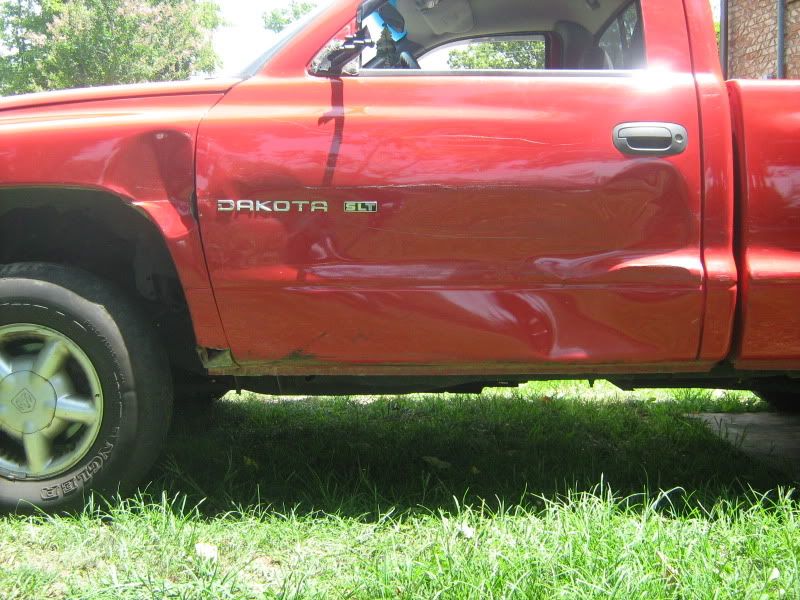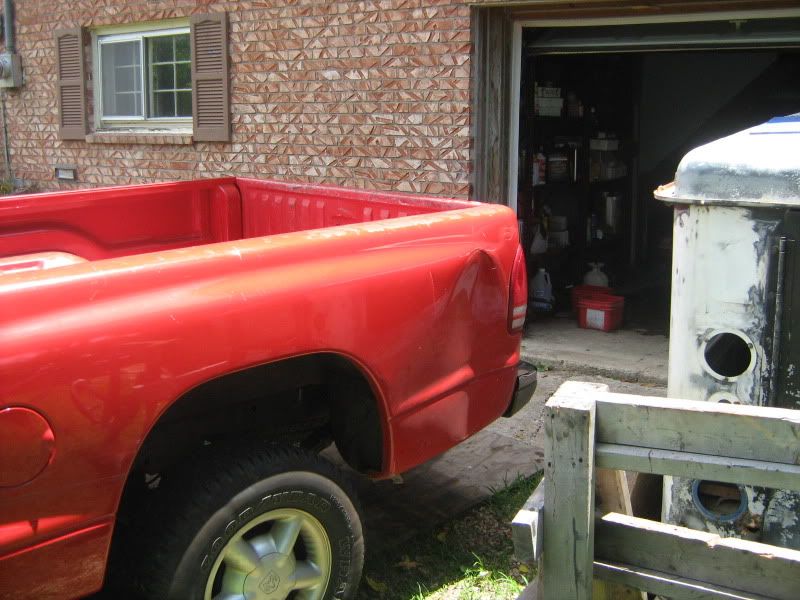 (BTW, I am probably gonna get a Dodge Durango radiator that had an auto to replace mine for $95, will it fit/work?)