The truck is a 2006 5.9L Cummins 4x4. Last year of the 5.9 and without all the smog nonsense. Started trip with 130k.
Mods to truck:
-Carli Dominator 3" (3.0" king reservoir shocks, progressive coils/leafs, control arms, sway bar) with 35" toyo m/ts and steel wheels (you cant hammer alloys back round)
-Power wagon factory E-Locker - 2500/3500 diesel trucks have the same AAM 9.25 front axle so the carriers swap (PM me for technical details if you go this route)
-Factory LSD rear - If you have a factory open diff, I would suggest a posi instead. The LSD is great for the street but gets overpowered in the rough stuff.
-Edge Juice w/ Attitude - not necessary for most offroading, but handy in desert/sand. Mostly handy for the various extra gauge displays.
-Plate steel bumpers with 12k lb winch up front
-Rock sliders (2x6 .25" wall rectangle tube with 2" DOM supports and plate gussets)
-Carli HD Balljoints and diff guard
-OBA - sliders are drilled and tapped for quick disconnects and air supply lines
-12v Edgestar FP430 fridge, 43quarts
-Synergy suspension steering box brace
-Synergy Sit shower shave kit - 12v pump and heat exchanger in line with heater core for showering. Also comes with camp toilet and wag bags for use as required by park regs.
-CVT Mt Rainier roof tent - I wish i would have gone a bit smaller. this tent is as wide as the truck and was a PITA in certain tight, off camber spots and with low hanging branches.
-Contractor topper and ladder rack, Coleman Rendezvous stove, 20lb propane tank, tools, wiring supplies, recovery eqpt, full spare set of TREs (which i needed 2 of), 5 extra gallons fuel, 5-20 gallons water
Carli front end truss to be installed this weekend after the front end was straightend up 3/8" back to square and rebuilt due to an incident with a cliff this spring in Baja, shown below...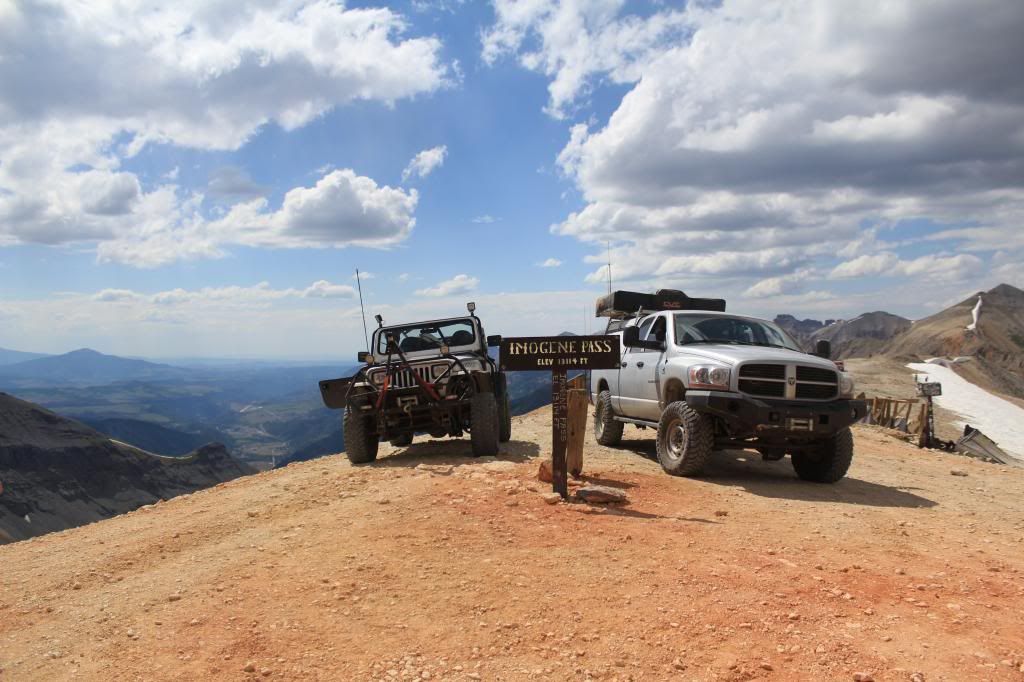 ENHANCE