i'm off work again this week because of the weather. time to mess around in the shop. i have had a couple muzzle brake designs in my head for a while. i decided to make one of the designs i had been thinking about. i just used cold rolled steel for this. if i like it i will make it again out of 4130 or 4140. it would take less than an hour to make a duplicate now that i have the program written.
here is what i came up with today:
i didn't take any pictures of it on the lathe but it looked just like this when it came off. i made the bar that is in the chuck to hold the muzzle brake during the milling operations. it is threaded to 3/4-28.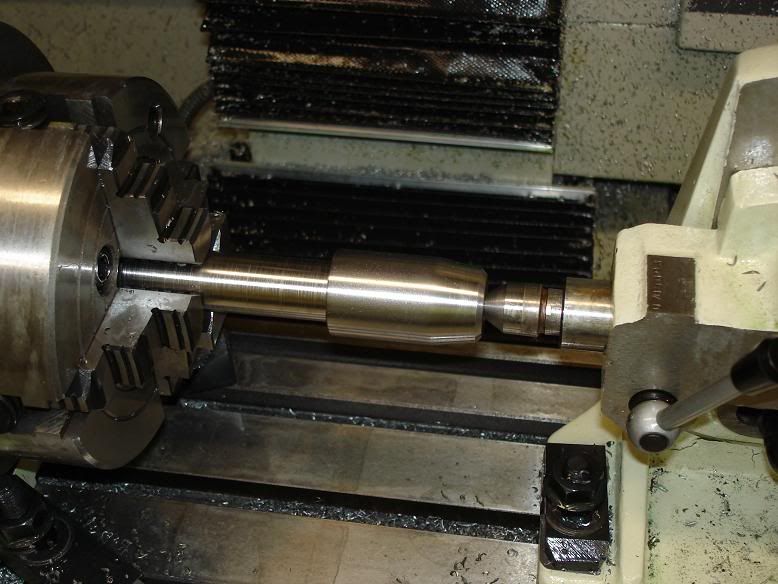 i center drilled and then drilled holes to give the end mill some where to enter.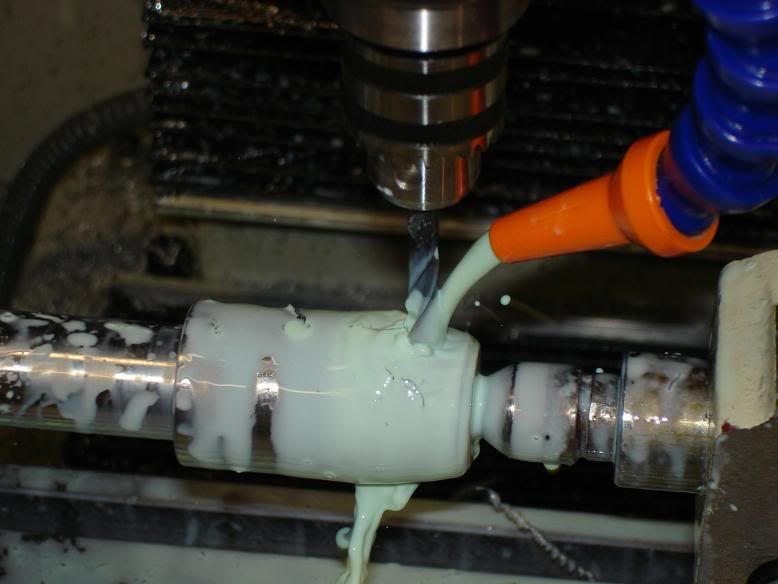 cutting the ports with a 1/4" end mill.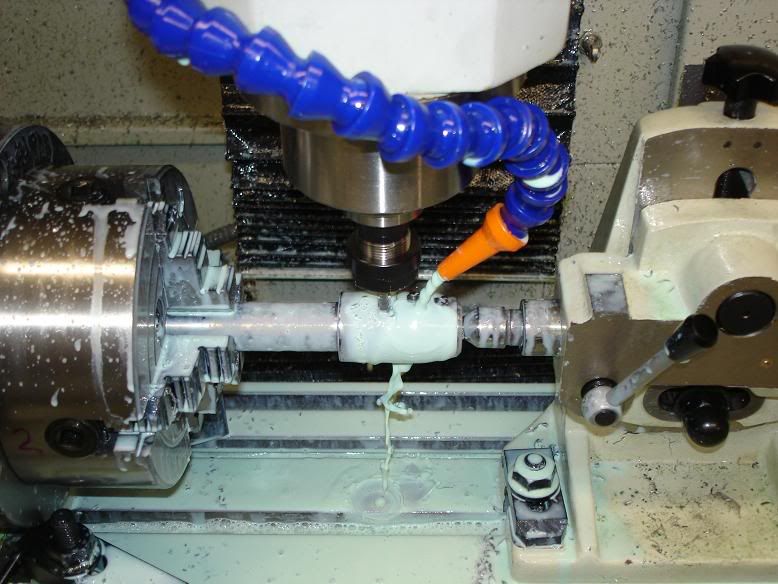 ports cut.