Ive been building this and updating on other forums so i figured id post over here.
Going to try running a axial chassis and tranny along with my wheelie king axles. Hopefully set up with be a lot lighter than my last one and plain old work better. I went threw and set up all my links so there is no interference and everything works smoothly. Got some new softer springs that allows everything to have a good flow to it. Everything is still just in the mock up stage but its coming together well.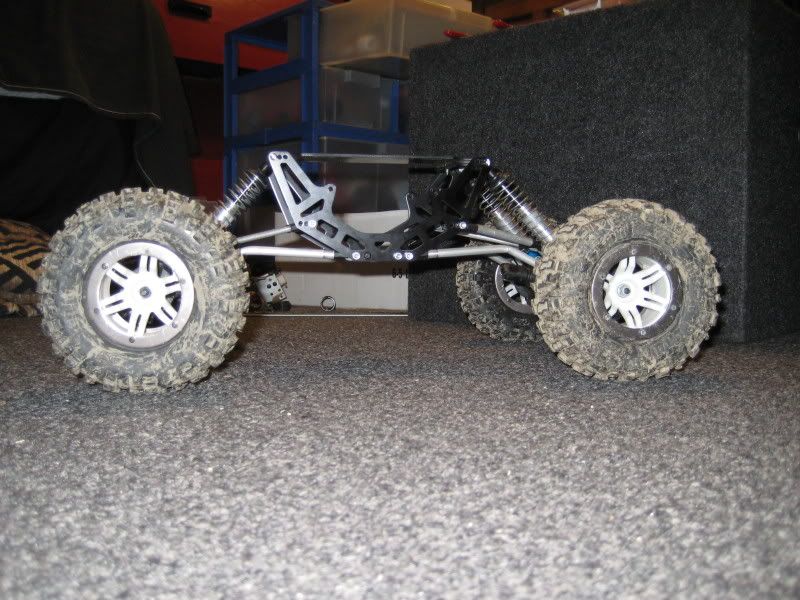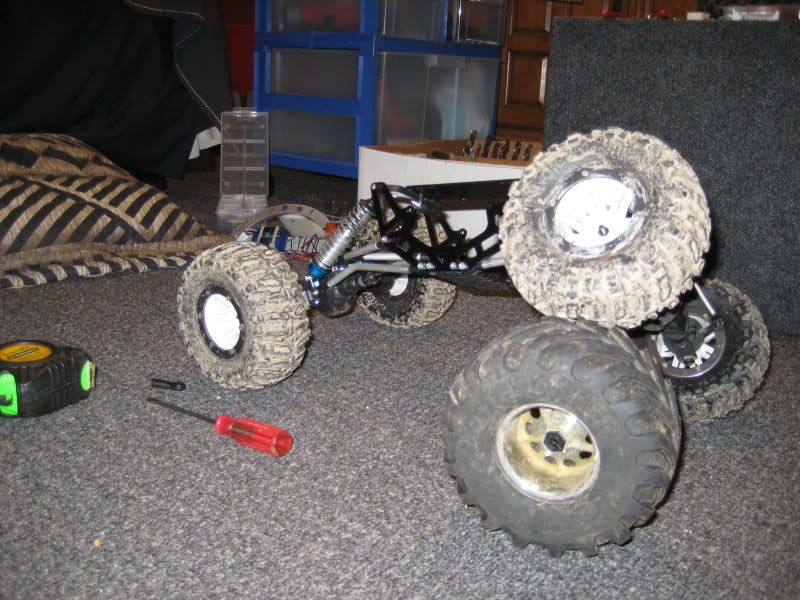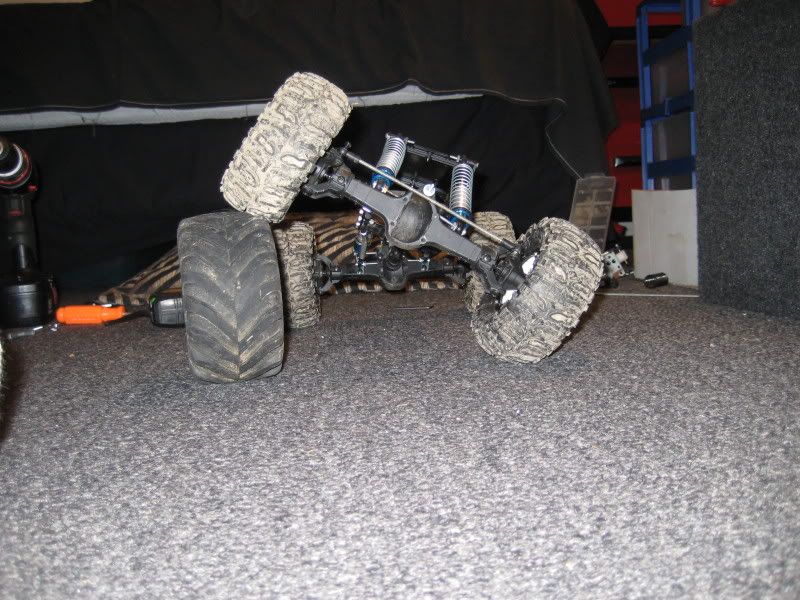 I have 2 nights into it so far waiting for my axial trans to come in at fields they were a little on back order so im just waiting for a call from them.