Thanks!
It took me a long time to build this thing from scratch, and when I started it for the first time and it worked I couldn't be much more happier!
The suspension utilizes stock shocks with pen springs cut down, the front is full droop with tiny springs to avoid to harsh of a hit and the rears are half sprung for bounce, cause I like to git it
Here you can see the chassis and how everything is laid out. it has different tires on here and has sprung front end (These pictures were taken in build progress)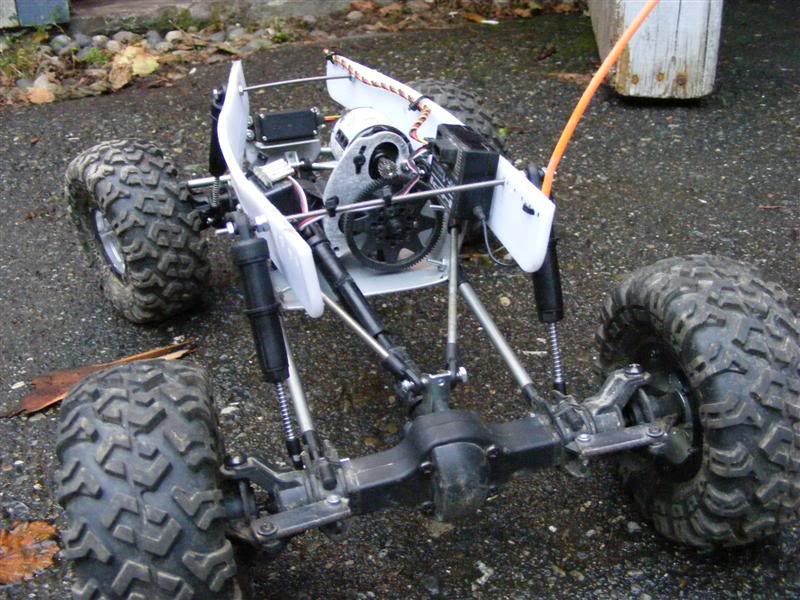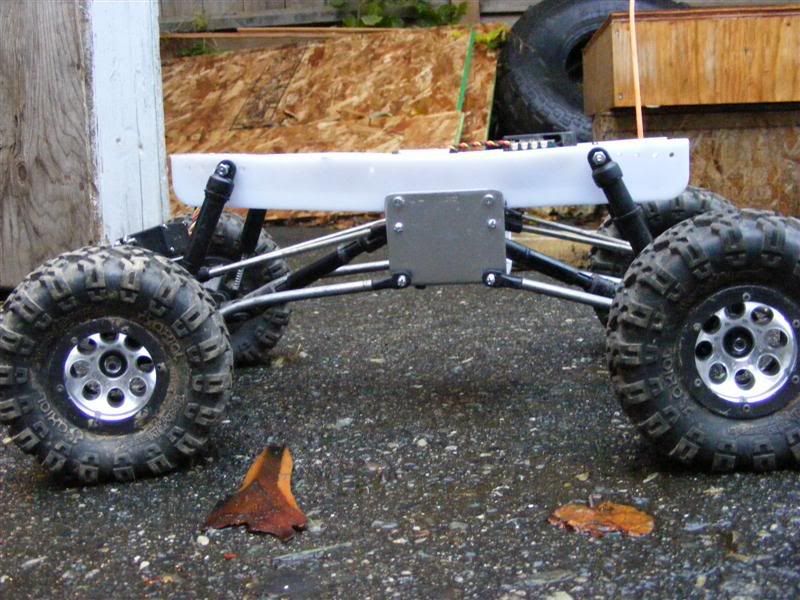 The belly sits a bit lower then this picture now.