Yesterday, was a pretty good day, the weather was perfect the new course was also perfect. So me and my buddy decided to go wheelin'.
So I went and got the camera and we headed out for a day of wheelin'.
I'm driving the Jeep Wrangler, and my buddy is driving his Scorpion.
Here are the pics:
Cameron Flexing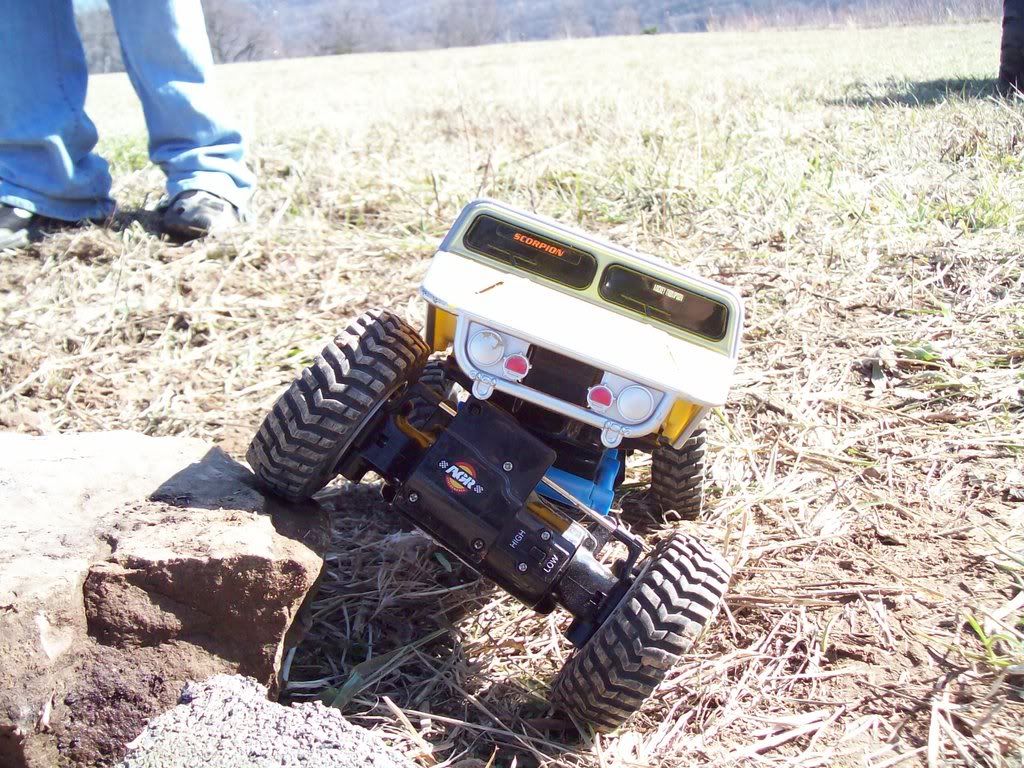 Cameron on Bounty Hill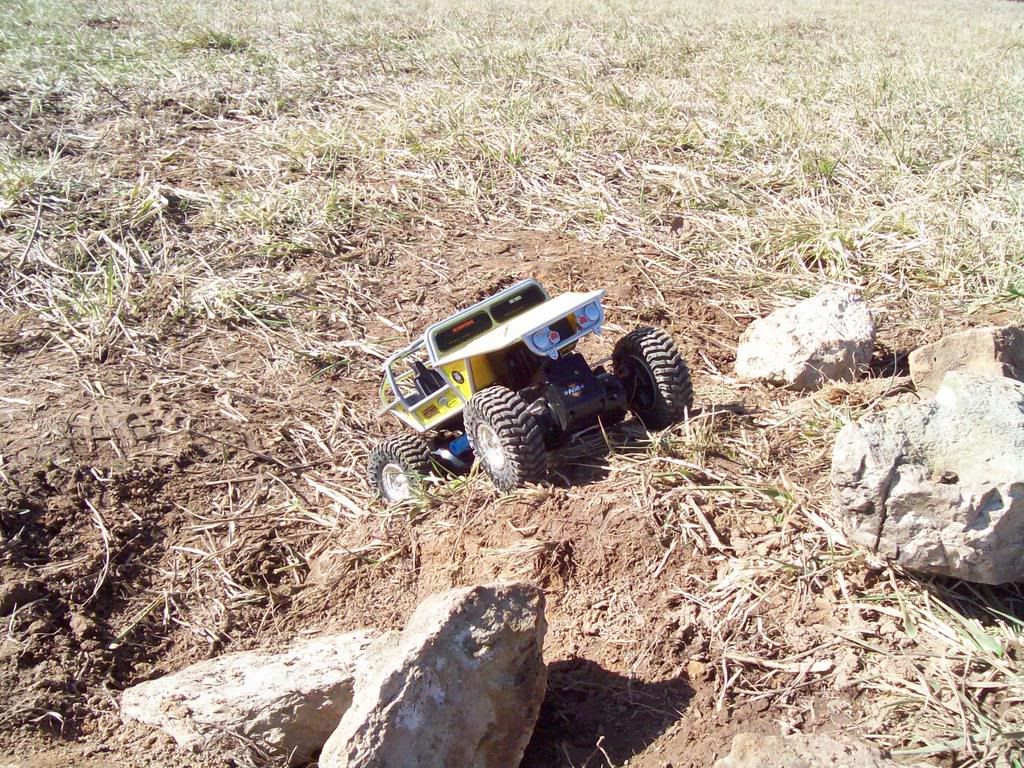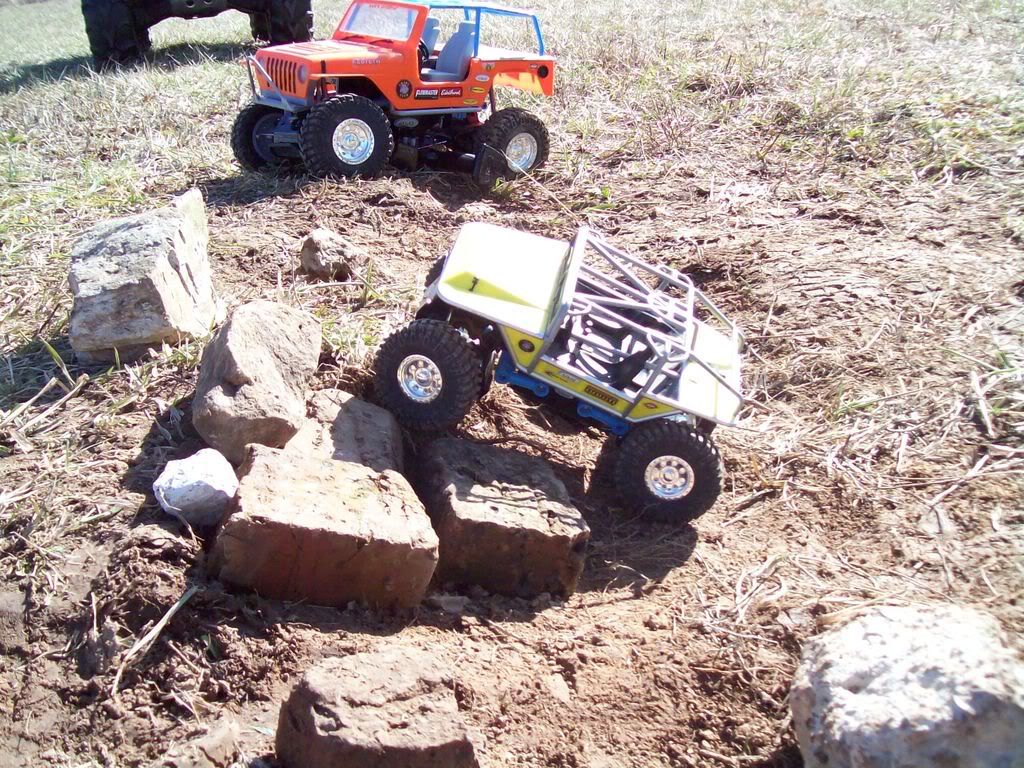 Cameron Flexing on Flint Rock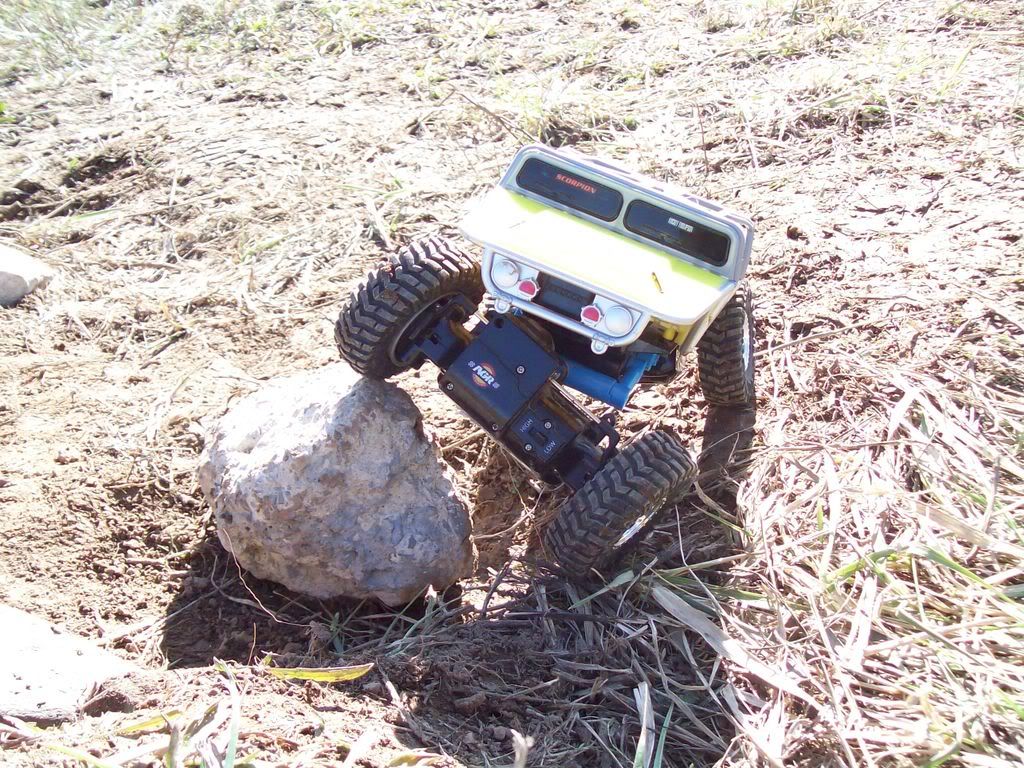 Same
Cameron in the Rock Garden
Here are the pictures of me in my 1/6. Cameron was driving a 1/18.