Quote:
Originally Posted by
Bebe
The issue is water that is deep enough to "rinse contaminants" from a vehicle and contaminate the "Waters of the State". That area needs about 4 more loads of 26k a load rock to prevent "rinsing".

Winter Camp is officially the open camp area near the entrance to little sluice. Some refer to it as the "Y" (two routes to choose from). The area they show as winter camp is in fact a closed camping area. I refer to it as the big turn before Winter Camp.

Accidentally - rock that was designated for this area was dumped into little sluice instead. Hence, while the work may be complete on "paper", it is far from being able to stop the rinsing of contaminants.

Here is what it looked like after last weekends rain, never mind the fools in tinfoil hats. You should be able to see the rock that was dumped, and you can't.
Thanks for the clarification. But regardless of which location is truly Winter Camp or not, it is my understanding that the rock shown in the pictures below (I took them 10/15/16 AM) is in the correct location - the location monitored by the county during the Trail Site Assessments. Is this not correct?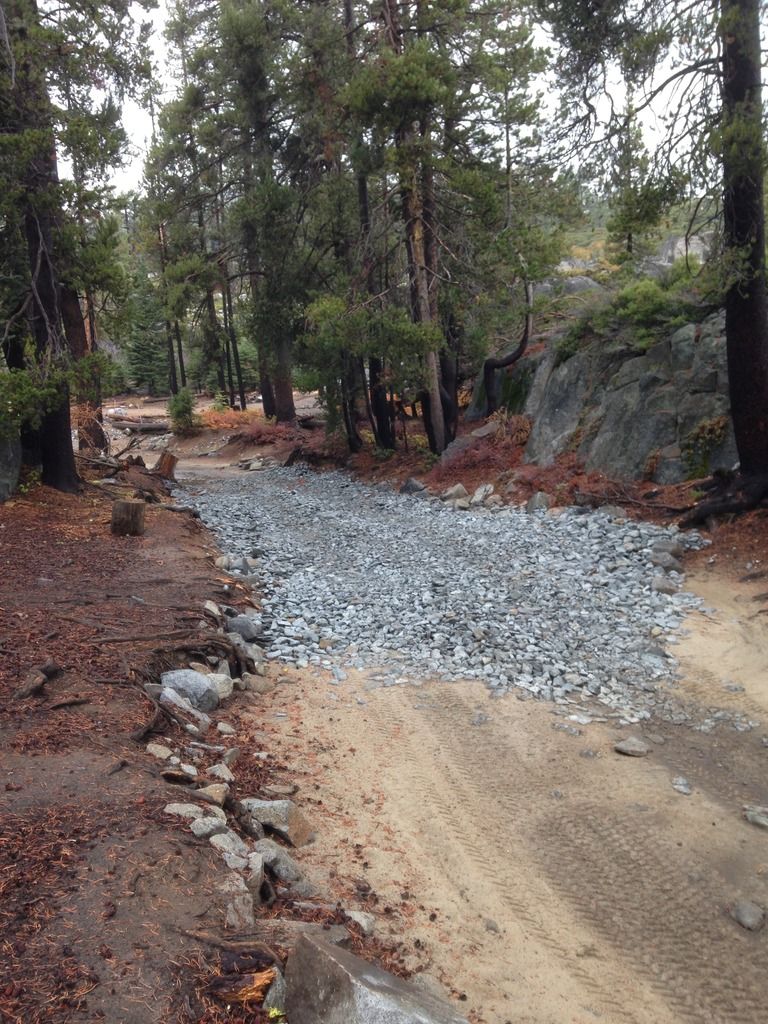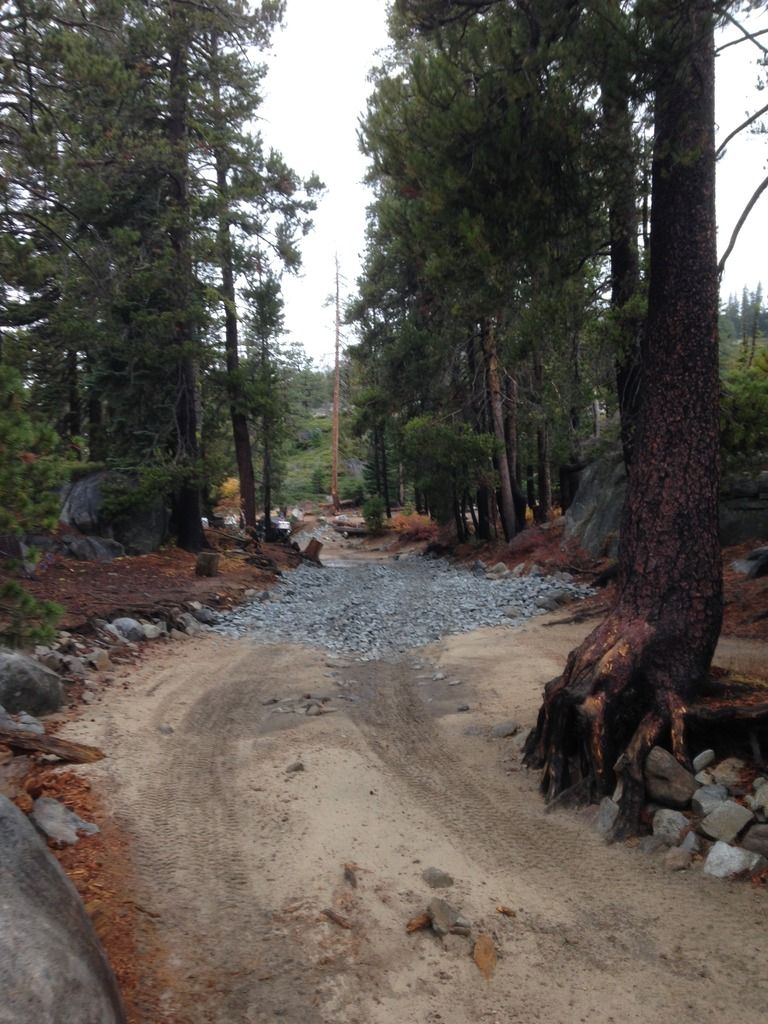 Additionally, in the picture you posted of the rock drop site you can see that the entire axle and undercarriage of John's rig is completely out of the water (looking at the drivers side of course) in one of the deepest spots too. Can you quantify "rinsing contaminates" from a vehicle? What parts of the vehicle are allowed to touch the water? What vehicle build (height, tire size, etc) sets the baseline? After how much rain? And who is to say?
Please note that the Winter Camp area got in the ballpark of 9" of rain this weekend from Friday through Sunday (per Weather.gov). 5.75" of that was within 24 hours ending Sunday. The entire trail was a river. After driving through that area on Sunday I would say that given the weather conditions, the rock is doing a damn good job keeping vehicles up and out of the water as well as keeping them from disrupting the sediment at the bottom. Just my first hand observation.
I'm not challenging you. Just trying to educate myself.