I seen something like this along time ago and figured it was time to make one.
I had some extra steel laying around and bought two 3/4" coarse coupling nuts and a 2' section of all thread.
I bent 1-3/4" by .120" wall 180 degrees.
Chopped the ends so they line up.
Then I down sleeved the tube twice more.
The bend and sleeves don't matter.
I threaded the coupling nuts onto the 2' length of all thread and spaced them to match the horseshoe so I could weld the nut at the end of each side.
Just tacked them so I didn't overheat the threads.
I pulled the all thread out and chopped into two lengths.
I turned the all thread ends in a lathe but grinding simple points will work fine.
Then welded some t-handles.
My TH400 has these two side holes that are a great balance point for grabbing the trans, I'm not sure how many other trans have this feature.
Here's the horseshoe.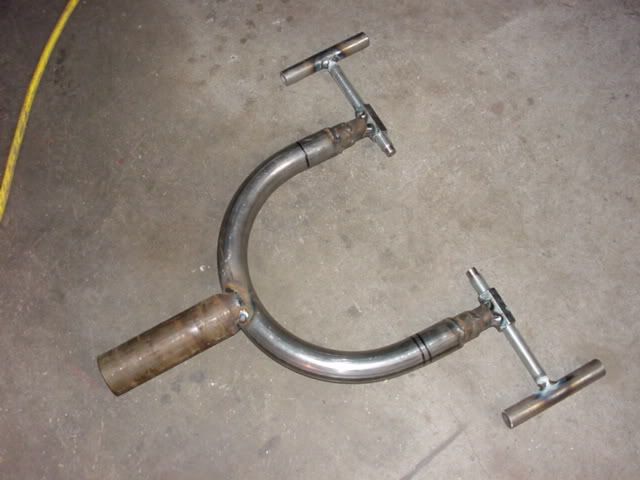 It fits over the trans like so........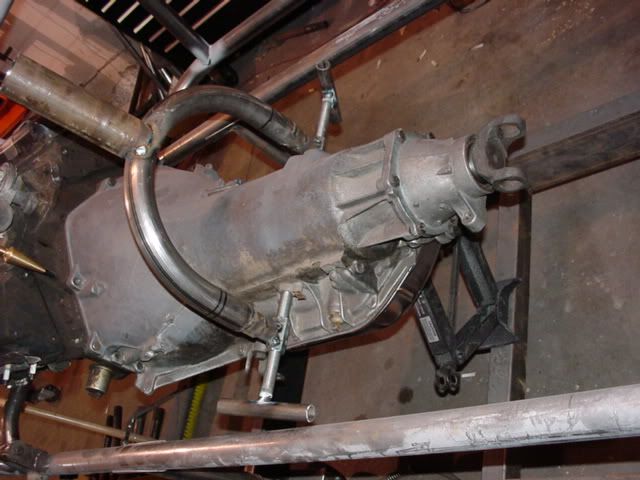 And once I pull the trans out to change the tail shaft it'll go in the engine stand like so........
I don't have a whole lot of table space right now so this will come in handy for me and store away nicely.