your angle looks to be a bit to much. i think i used about 30* and it worked good with out distorting the metal to much.
this is one of the dies i made. one side is a 1/2in and the other is a 3/4in.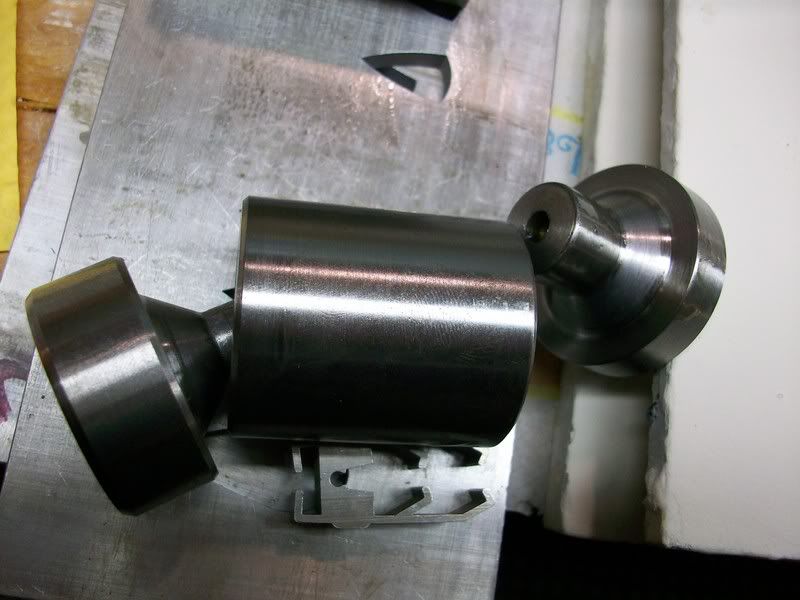 dimple dies are a fun project to build. post up pics when you get another one made.
there's also a whole thread on practical machinist on making them.