I built my rhino last year,from my totaled rhino I was happy with it for the most part, but my dog loved when I had a bed and she is pissed when I go out without her,
I also flopped it on the side right on a big rock and put a dent in one of my tubes about the size of your thumb, and that always bugged me since then,
My harness mounts were too low and I didn't want to build something up off the tube with plate,
Oh and the guy at frazee paint recommended some paint for the sprayer that ended up to be complete crap, and that is chipping off bad, so I'm gonna strip it down again and either powder coat or hand sand/scrape and rattle-can.
SO I'm doing some re-working this winter, in an attempt fix all those issues.
I have spent hours in the cold the past couple days "masking tape fabbing" but have yet to come up with a for sure design.
ANY IDEAS?
I have already cut out this stuff: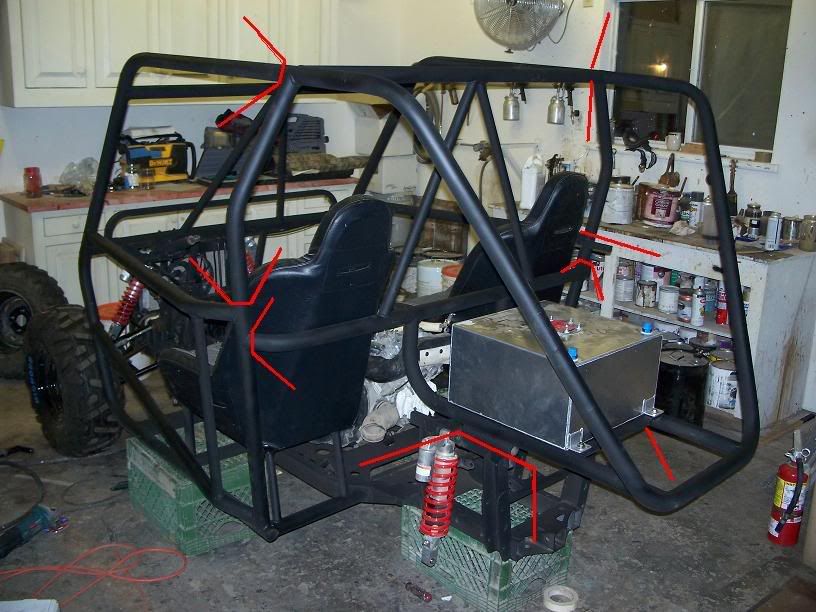 so it looks about like this...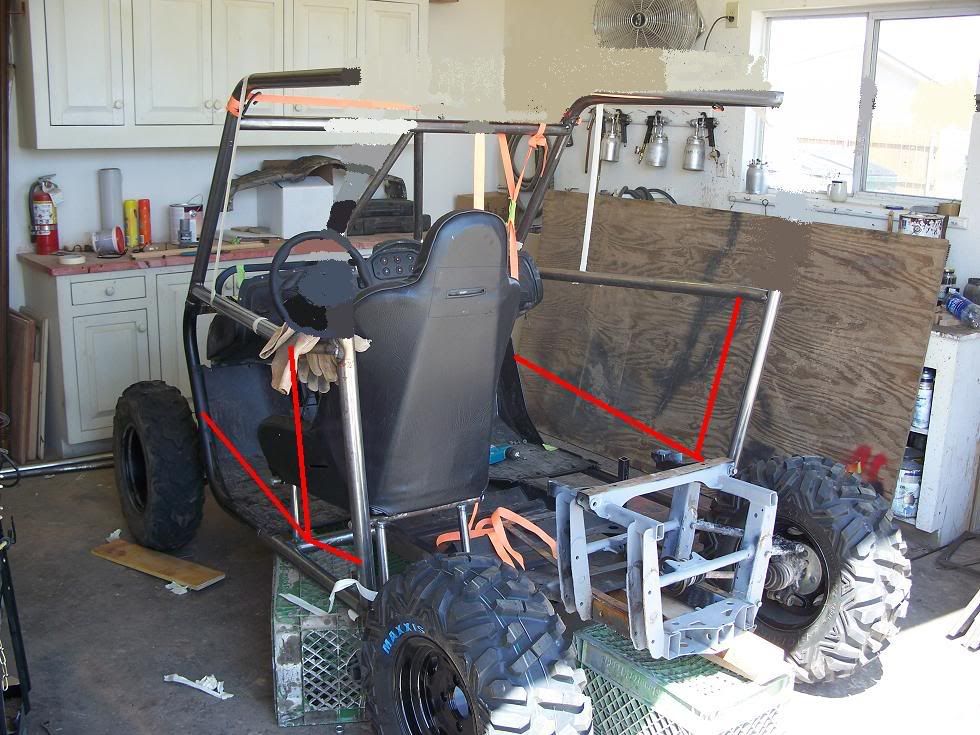 what I'm thinking so far...
design the door bars for protection and rear bed to accommodate a fuel cell and a dog, maybe a spare. doesn't matter how deep the "bed" is the dog has good balance.