I had wanted to streach one of my samurais as if the ex-cab project was not enough. I decided to go another rought and streach the front this time but had a very small budget to work with like most of us. So this is what I came up with. I cut the front off of a spare frame and attatched it to the front of my existing frame. moved steering box and lengthened everything from there. I still need to relocate the battery to the back add some gussets and a couple more tubes for support but thought you might like to check it out. I also lowered the radiator (1") and hood for better visability.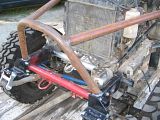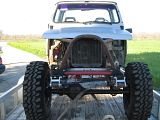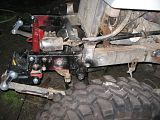 I now have a 95" wheelbase and a lot better center of gravity.
__________________
This year I turned 40 with 23 years military service.
To all my brothers and sisters in uniform, Thank You.
To everyone that supports our veterans, Thank You.
To everyone else....KISS MY ASS!