Ser# JH181422 Never used in a production environment.
310 Amp AC/DC with high frequency for aluminum.
Comes with:
Tig Runner cart
Miller Rad 1 water cooler
Weldcraft WP-20 water cooled torch
12' stick lead
ground clamp+ cable
Foot pedal
Some misc tungsten.
Unistrut frame with draw for your crap.
Dryer plug.
Smith Flowmeter
Needs a min 50 amp circuit. [Edit]Oh yeah, Single phase too.
A little rust on the front flip up cover and around the water cooler inlet. Does not affect performance.
$1200
Bottle and tig torch cover NOT included.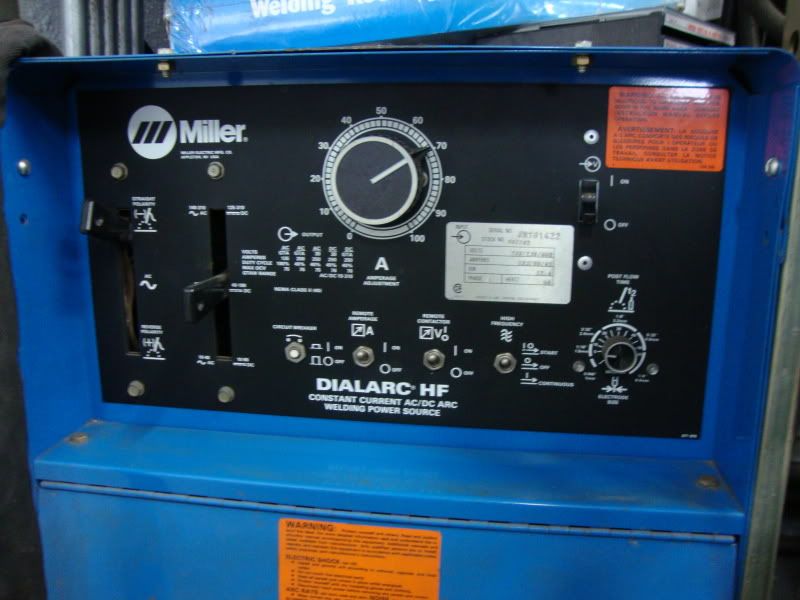 Username @ hotmail or PM