SOCKET ROLL:
Tool Bag. The Perfect option for off-road rig. Be is a weekend warrior trip, or desert to rock racing.
Easily store your tools in a compact and durable socket roll. Quick to access, for speedy recovery. Especially on the course win time matters.
Like most of us, finding a compact and secure way to carry our tools can be a hassle. Especially if we want them to be sorted nicely when need them. Unlike, thrown in a bag like I have done in the past.
This product fixes these issues. Check it out. Its a great product which is why we chose to add it to our product line, as well as, to be able to provide our customers and racers a way to better stow, and organize their tools.
The full details are below the following images.
You can click an image below to find out more and view all of our photos.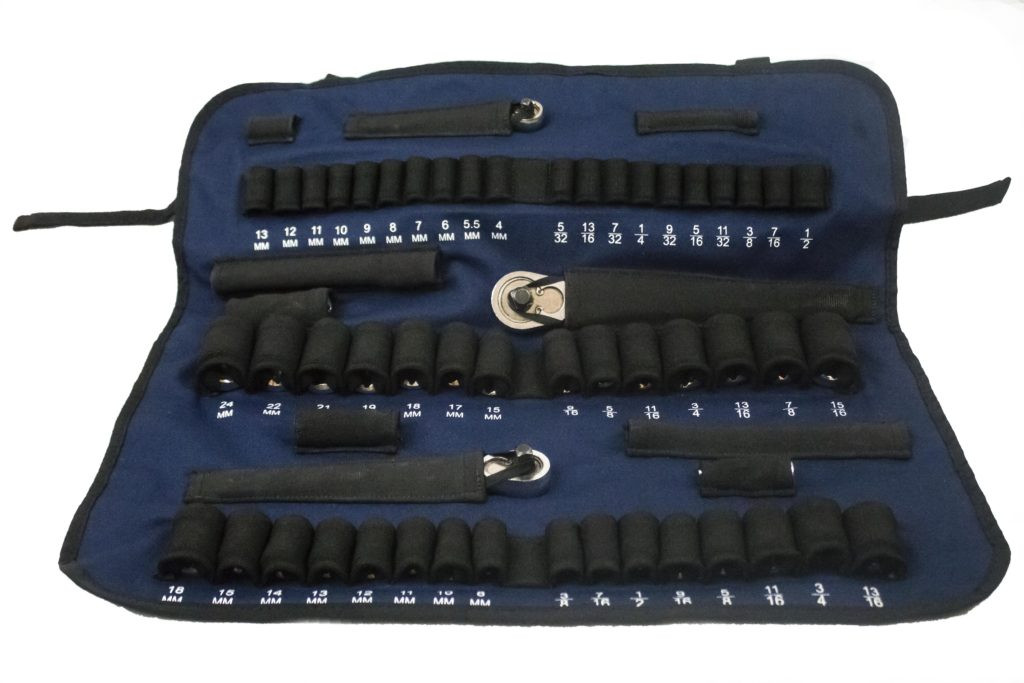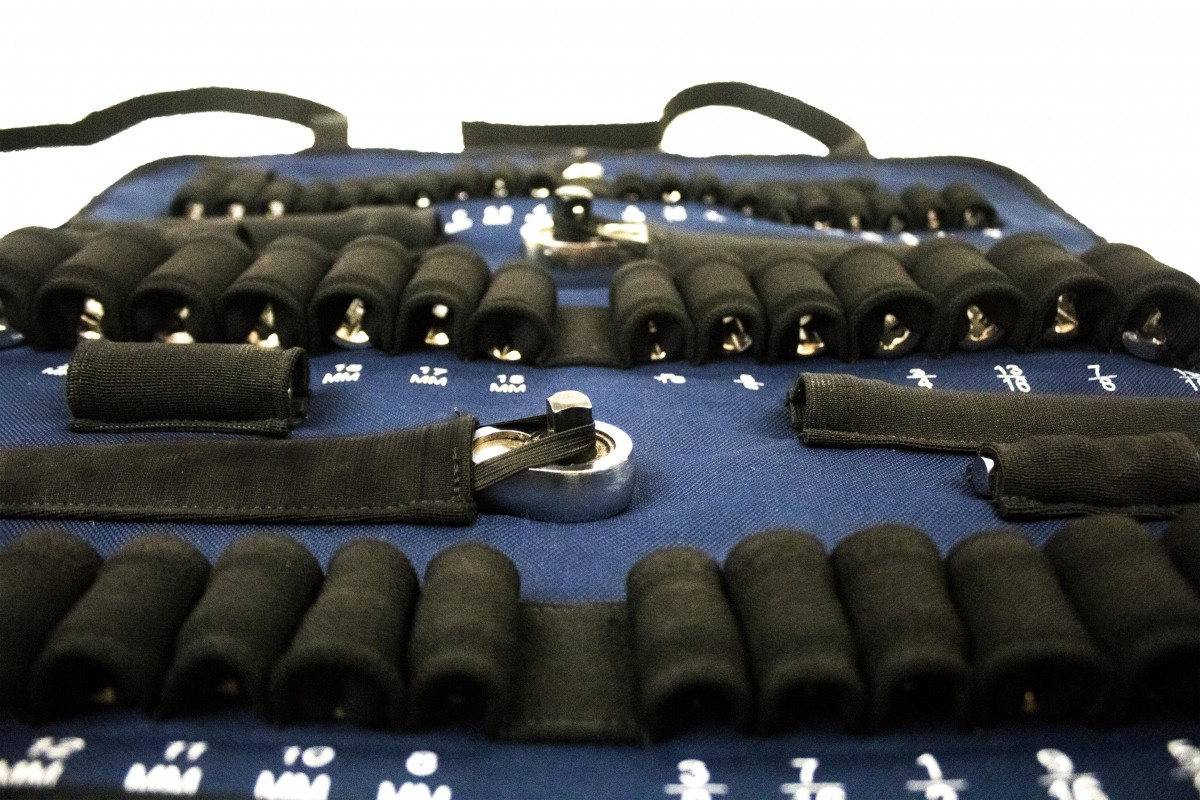 Socket Roll
The entire idea behind the SocketRoll is to eliminate the issue that enthusiasts deal with daily when working on their vehicles, boats, RV's, recreational toys and others…finding the right socket in a short period of time, and having the ability to transport them to the area where they are needed easily and with the ability to keep them organized.
Craftsmanship
We know that each product is a result of hard work, dedication and creativity. SocketRoll is one of the few that will take you on a journey so you can see the craftsmanship on how your product is made.
Because of the intricate details and patented complex stitching, each and every SocketRoll is made almost entirely by hand. From the cutting of the plastic backing to the screen printing and all the detail work in between.
We pride ourselves on presenting a high quality, long lasting and durable product and that is why our Quality Assurance team double checks each and every product before they go out, so rest assured you are getting a product that has been thoroughly inspected and is ready for use.
• Nothing like it on the market
• High quality, durable and fluid resistant material
• Plastic backing for added protection, form and durability
• Patented stitching keeps sockets secure
• Easy to read sizes for quick access
• Military grade elastic for longevity and security
• Carrying handle so you can "GRAB and GO"
Details
• Has sleeves for most commonly used sizes in both metric and SAE
• 50 total sleeves for sockets
• 7 total sleeves for accessories
• 3 sleeves for ratchets (holds 1/4, 3/8 and 1/2 drives)
• Tough material for heavy use
Durable elastic to avoid premature wear and stretch
Holds the following socket sizes and accessories:
• 1/4 Drive: 5/32, 3/16, 7/32, 1/4, 9/32, 5/16, 11/32, 3/8, 7/16, 1/2, 4mm through 13mm and ratchet, extension, universal joint.
• 3/8 Drive: 13/16, 3/4, 11/16, 5/8, 9/16, 1/2, 7/16, 3/8, 8mm, 10mm, 11mm, 12mm, 13mm, 14mm, 15mm and 18mm and ratchet, extension, spark plug socket, universal joint.
• 1/2 Drive: 9/16, 5/8, 11/16, 3/4, 13/16, 7/8, 15/16, 15mm, 17mm, 18mm, 19mm, 21mm, 22mm, 24mm and ratchet, extension, universal joint.
Specifications
• Dimensions: 21W x 20H in.
• Weight: 1 lb. 1 oz.
• Color: Upon request:
o Blue
o Black
o Camo
o Gray
o Pink
• Pockets: 60 total
• Material: PVC Nylon / Woven Elastic
• Tools: Not Included
90-day manufacture warranty.
Part #: SRB67654
Blue w. White Letters
Part #: SRBK67654
Black w. White Letters
Part #: SRCG67654
Camo w. Gray Letters
Part #: SRG67654
Gray w. Black Letters
Part #: SRP67654
Pink w. Black Letters