We integrate Hypertherm exclusively units into our line of CNC plasma tables that are completed at our factory. We keep the price low on the Hypertherm units and charge a small fee for wiring the digital torch height control cards capable of monitoring the voltage to 1/4 volt. Pricing is as follows on these units until Hyptherm has a price increase.
Powermax 30 $1400
Powermax 45 $1690
Powermax 65 $2500
Powermax 85 $3500
Powermax 1650 $4000
We are also doing a year end sale on 4x4 plasma tables complete with water trays, DHTC, Cad/Cam, jogging controller and completely assembled. We also offer these with our above Hypertherm deals for turnkey units. Check our pricing online or give us a shout at 651-257-7917. If you need something bigger please ask about special year end discounts.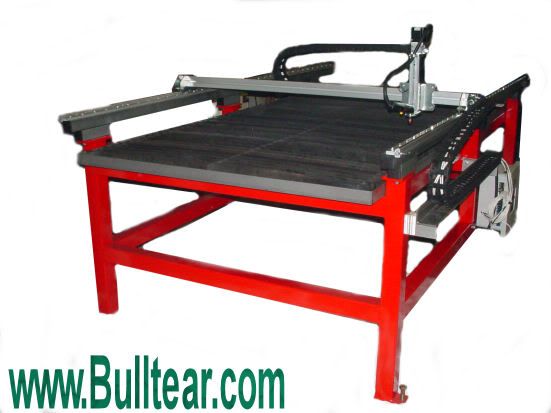 __________________
Industrial Quality CNC machines at a Hobby Price!
USA Quality is job #1
We build CNC plasma tables, click me
.................................................. .........
American Motors Engine HERE!!
1-651-257-7917