Ricks design is sick, I want to make something like that and ditch what's left of the bent/rusty stock bracket.
Is 1/8" plate heavy duty enough for that design?
And anyone wouldn't happen to know what size tubing I'll need to make sleeves for the pivot bolts?
I appreciate the ideas guys. I need all the motivation I can get, cause I'm a long way off of having a running truck again.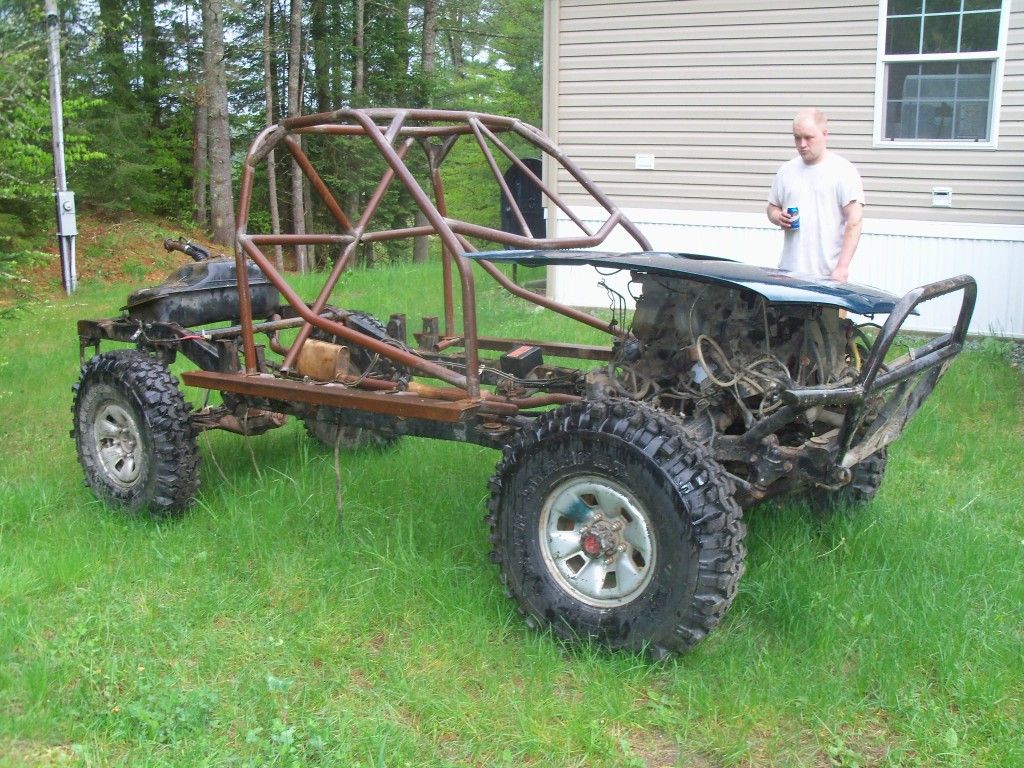 It now has dual trans halfway installed, and still needs about everything else.