The rear shocks and brakes are installed.
Here's the frame to axle line.
Used a high pressure (3,200psi) 1/8" NPT elbow at the proportioning valve.
And the lower fitting has a 20⁰ bend to get the line more vertical.
Overall junction.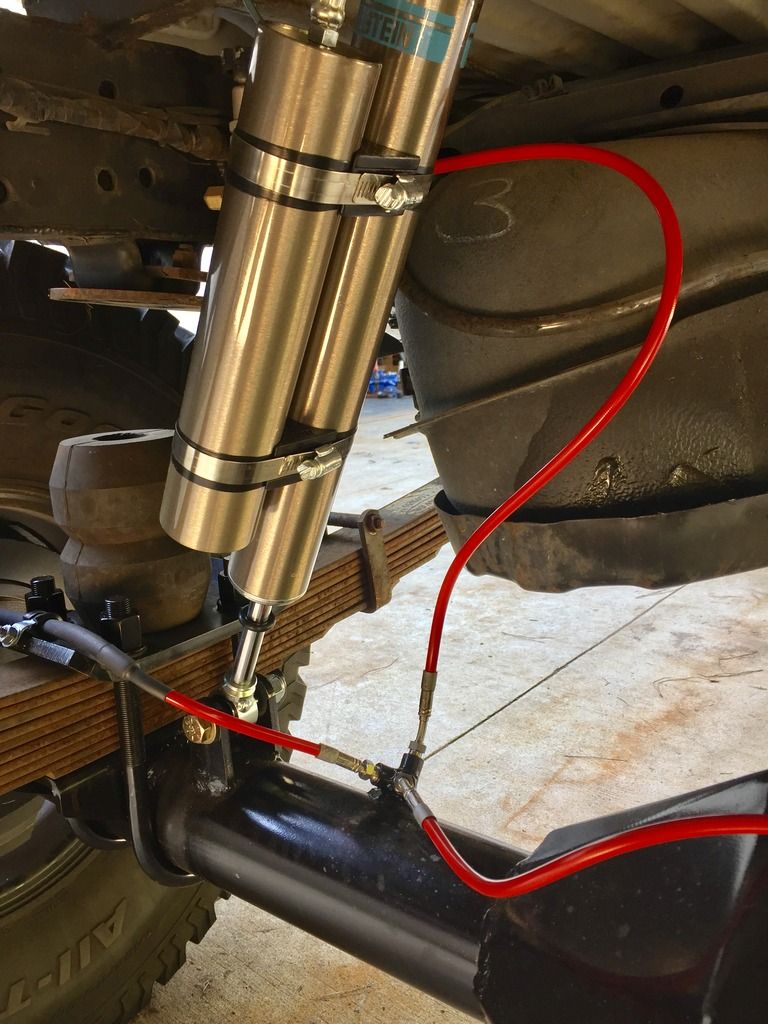 In this picture you can see the left fitting is straight and the right fitting has a 45⁰ bend.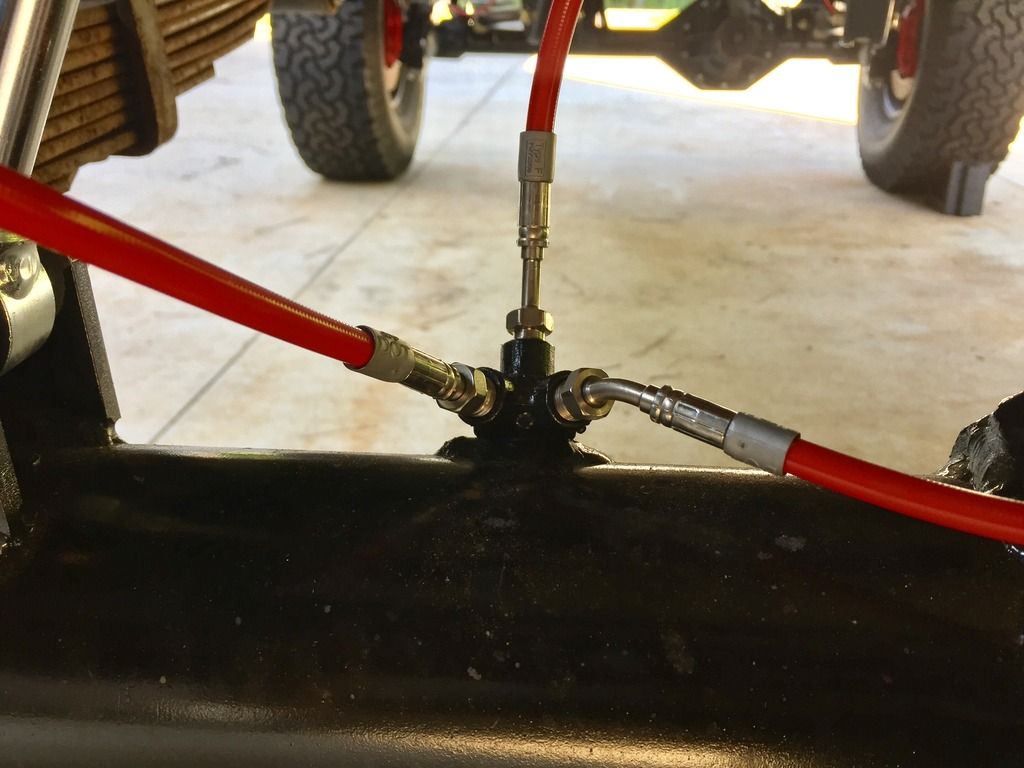 I can't speak enough to how awesome these lines are. When I was ordering I asked it they had any chafe guards and they said they could add Norprene tubing and heat shrink, I just had to tell them where to put it. I didn't know where it had to go, so I told them how long I needed it to be and asked if they could leave the heat shrink un-heated so I could move it. The lines arrived exactly how I asked. I was able to set the chafe guard where I wanted it, then shrink the tube.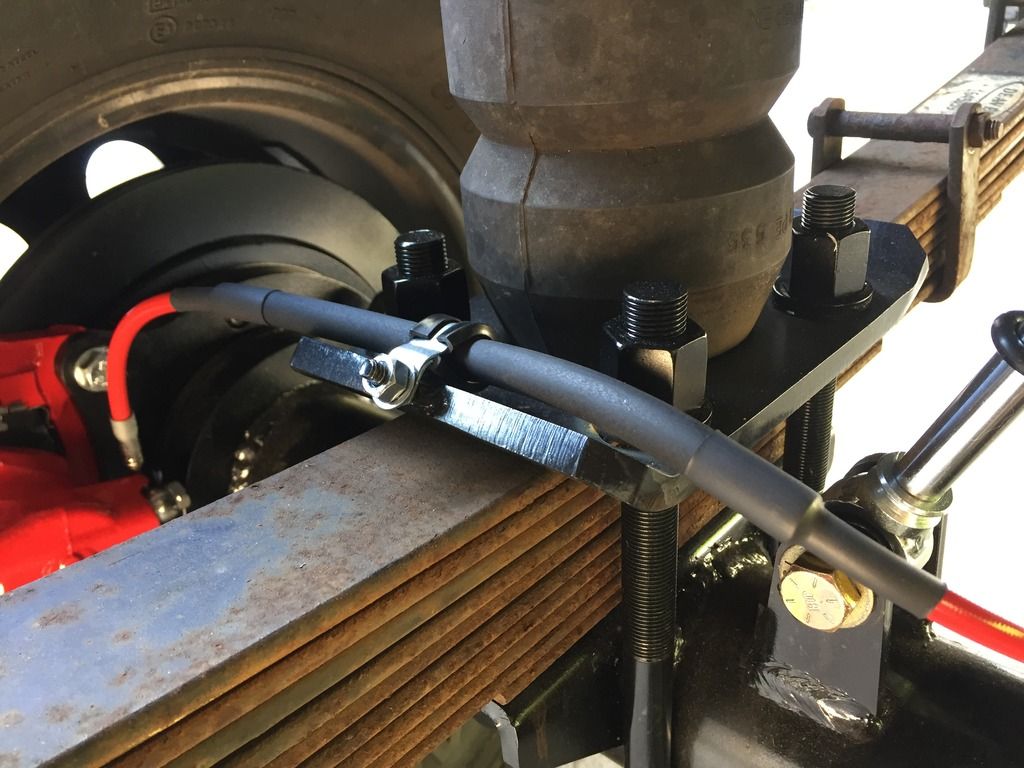 The caliper lines have 90⁰ banjo fittings. Again, all the metal fittings, including the banjo bolt, are stainless steel.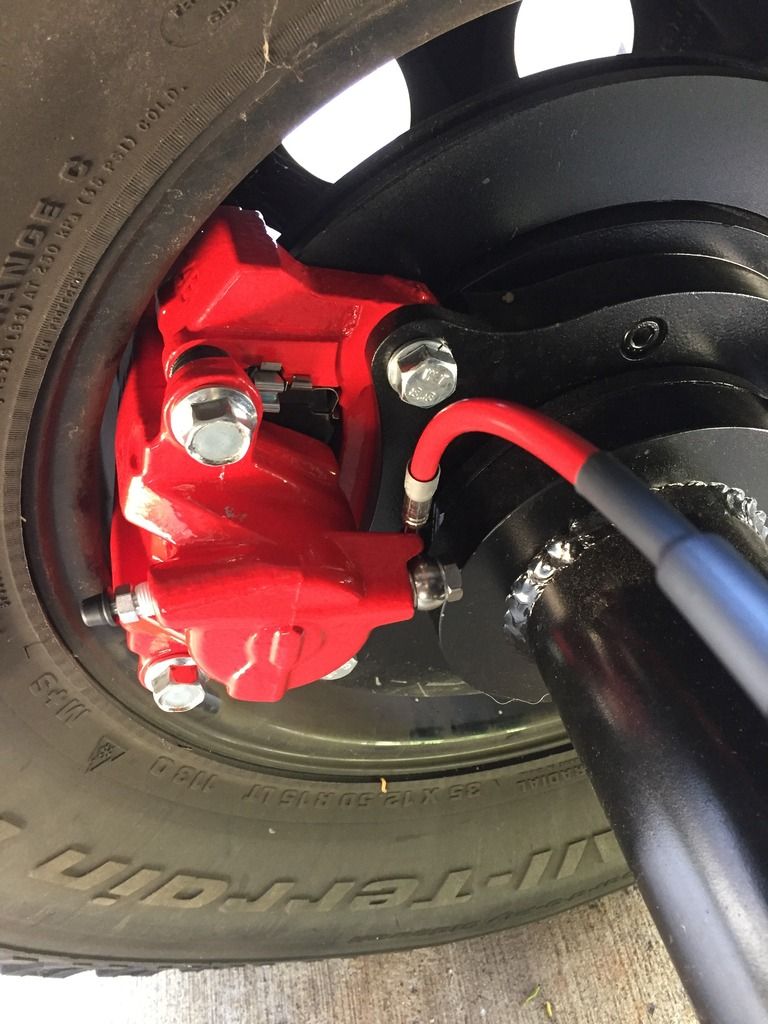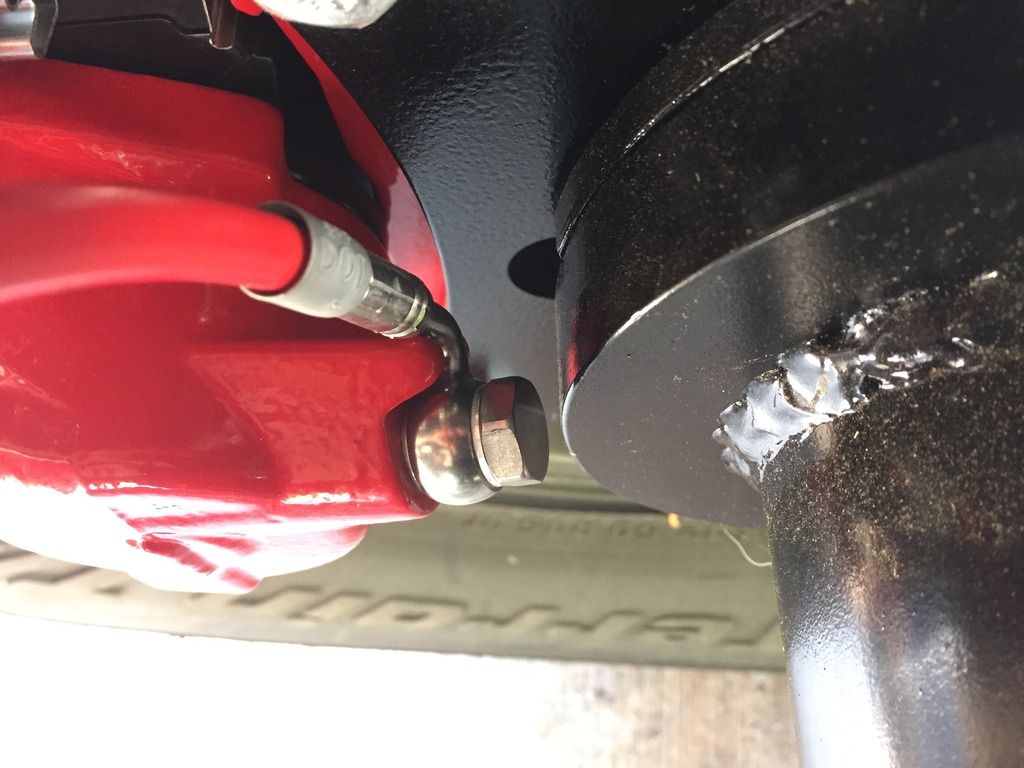 And the FROR Drotor brake kit just barely clears my 15" wheels.
Overall view.