This probably isn't exactly what you're after but maybe it will give you some ideas. I built this flatbed a few years ago on my 85. I needed it to be multi-purpose and usable for crap around the house etc. So the cage needed to be removeable so I could move large items if I needed to. The frame has 2x4" tubes for some stake sides. I reworked the crossmembers underneath along with the shock mounts so that I could use the OEM spare tire winch and carry a 35" tire under the bed.
Here's a rack built into the cage. You can see the flanges on the main hoop and the legs of the rear hoop also unbolt so the cage can come off.
Some overall shots. You could easily mount a tool box behind the cab. I used FJ40 taillights since I had a cruiser at the time too. If you look close you can see the hole in the rear frame for the spare tire winch wrench.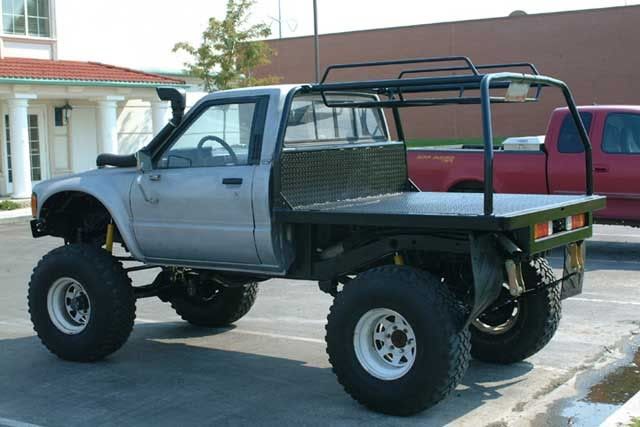 Here's a shot underneath. You can see the reworked crossmember and mount for the fuel tank, as well as the new shock mounts. The chain is from the OEM spare tire winch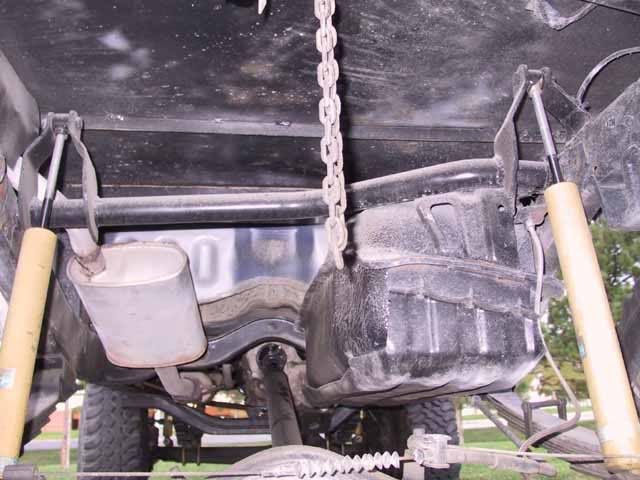 Last couple shots with some stake sides. I sold the truck to a co-worker and he built these stake sides for it. They just drop into the flatbed frame. Takes about 30 sec. to take them on or off. Ended up being a really versatile bed with good clearance. Hope it gives you some ideas.