I have a perfect condition Suzuki X90 for sale. Is is in awesome condition. This would make a Awesome Daily driver!! It is factory Black with 62,000 miles, I just got the entire car was painted in original black color to refresh the aged paint by a Body shop. I also have extra parts for this vehicle in good condition such as 4 spare stock rims, T-tops, bumpers, door panels.... I had 4 of these at one point and this is the last one I have now.This car has been restored to 100% mechanically and cosmetically by replacing all the worn parts.
I was going to lift it and wheel it and took one with the best body to do it. Come to my senses and realized I was making thins thing more into a daily driver than a Off-Road Rig.
$2,500 OBO :suzuki: Or Trade for a Off-Road Rig, I am willing to put more money toward a Trade, if a Off-Road Rig is done right.
Please e-mail me for any questions. The vehicle is located in Upstate NY.
FASN8ER@Gmail.com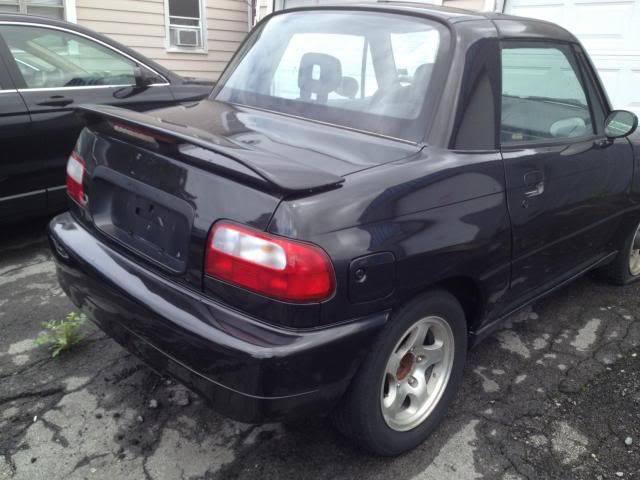 I was planning on doing this to it.....